In this continuing series, Annie Roach '22, an English and Italian studies major from Middletown, Del., reviews alumni books and offers a selection for those in search of knowledge, insight, and inspiration. The volumes, sent to us by alumni, are forwarded to Olin Library as donations to the University's collection and made available to the Wesleyan community.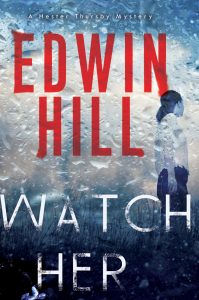 Edwin Hill '93, Watch Her (Kensington, 2020)
As the third installment in Edwin Hill's mystery series, Watch Her is a sophisticated and gripping psychological thriller with sharp attention to character- and world-building. Protagonist Hester Thursby, a Harvard librarian and renowned researcher, is pulled into a murder mystery that starts when she and her friend Detective Angela White are summoned to investigate a break-in at a house belonging to the owners of a for-profit university, the Matson family. Readers are swept into addictive prose as Hill unravels a complex history that explains the unusual circumstances of the Matsons' break-in. Hill manages to keep the plot moving at a fast and engaging pace, while still paying special attention to detail and suspense. The cast of characters is strong and eclectic, featuring compelling LGBTQ+ and female voices, and Hill builds on both new and old characters in his third novel. Readers will appreciate the book on its own, but will undoubtedly be eager to pick up (or revisit) the first and second books in the series as well.
Edwin Hill is the author of the Hester Thursby mystery series, which includes the books Little Comfort, The Missing Ones, and Watch Her. He graduated from Wesleyan with a BA in American Studies and earned an MFA from Emerson College. Prior to becoming a full-time writer, he worked in educational publishing. He lives in Roslindale, Mass.