In the eighth of this continuing series, Sara McCrea '21, a College of Letters major from Boulder, Colo., reviews alumni books and offers a selection for those in search of knowledge, insight, and inspiration. The volumes, sent to us by alumni, are forwarded to Olin Library as donations to the University's collection and made available to the Wesleyan community.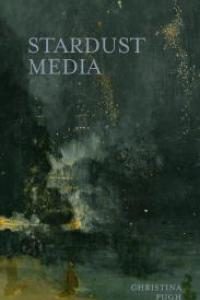 Christina Pugh '88, Stardust Media (University of Massachusetts Press, 2020)
In this time of social distancing, I find myself surrounded by media more than ever. My Wesleyan friends, thousands of miles away, flicker on all my screens; I watch from my bedroom as my seminar courses adjust to Zoom. As we all adapt to the distance necessitated by the COVID-19 pandemic, we find ourselves confronted by the gifts and limitations of our technologies—a theme of Christina Pugh's Stardust Media, a stunning new collection of poems that traverse the landscapes of both new and ancient technologies.