"You Just Have to Read This…" 3 Books By Wesleyan Authors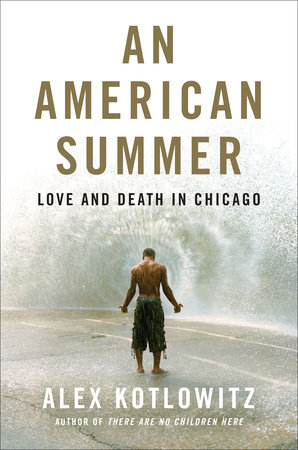 In the third of this continuing series, Sara McCrea '21, a College of Letters major from Boulder, Colo., reviews alumni books and offers this selection for those in search of knowledge, insight, and inspiration. The volumes, sent to us by alumni, are forwarded to Olin Library as donations to the University's collection and made available to the Wesleyan community.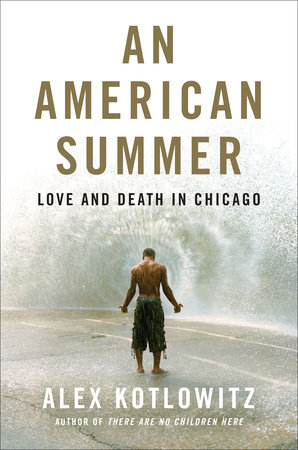 Alex Kotlowitz '77: An American Summer: Love and Death in Chicago (Penguin Random House, 2019)
"Let me tell you what this book is," Alex Kotlowitz '77 writes. "It's not a policy map or a critique. It's not about what works or doesn't work." But it is about the stories and it is about the numbers. Over the past 20 years, 14,033 people have been killed and another 60,000 wounded by gunfire. In this vivid collection of profiles in Chicago's most turbulent neighborhoods, acclaimed journalist and filmmaker Kotlowitz writes portraits that reflect the daily violence faced by too many Americans.
An American Summer: Love and Death in Chicago disrupts the categories of criminals and victims to explore violence through empathic and unyielding reportage on the ones left standing. While this book is not a policy map, it is a must-read to understand the amount and impact of violence that does not regularly make national headlines but is nonetheless tragic. Kotlowitz approaches this tragedy with an emphasis on the humanity of his subjects, amplifying the positions of the people who, if not on either side of the gun, are witnesses to something that has become unforgivably American.
Alex Kotlowitz, a government major when he was at Wesleyan, is also the author of the national bestseller There Are No Children Here (Doubleday, 1992), which the New York Public Library included in its list of the 150 most important books of the 20th century. A former staff writer at The Wall Street Journal, Kotlowitz also worked in film and radio. The Interrupters, a documentary he made in collaboration with Steve James, was aired as a special on PBS's Frontline and received an Emmy, A Cinema Eye Award, and an Independent Spirit Award.
Honored in all three mediums, Kotlowitz is on the faculty at Northwestern's Medill School of Journalism, where he's been teaching since 1999.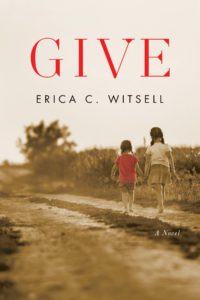 Erica C. Witsell '97: Give (BQB Publishing, 2019)
What do we give and give up for family? How do we handle the reverberations of the events that shape us, the events that mark the end of our innocence? Erica C. Witsell '97 sets out to ask these questions in Give, her debut novel hitting shelves in June. Each summer, sisters Jessie and Emma leave the suburbs in the Central Valley of California for Baymont in Mendocino's hills, where they must confront their relationship with their birth mother, as well as the costs of loyalty and forgiveness. Witsell's novel features dynamic female characters and thorough explorations of issues concerning motherhood, sisterhood, queer identity, polyamory, infidelity, and infertility—all topics the narration presents with an evident awareness of how these issues complicate various relationships. While depicting the family's complex journey to redeem the past and reckon with the effects of the past on the present, Witsell's prose is both lyrical and believable, particularly in her authentic and honest dialogue between women.
In its earnest, unrestrained exploration of sisterhood, Give is a groundbreaking approach to the timeless themes of loss, love, and loyalty.
Erica Witsell, who was born in Maine, raised in Florida and has also lived in Connecticut, California, Ecuador, and Italy, now lives in North Carolina, where she has been for the past 15 years. An English major while at Wesleyan, she later taught high school English and now teaches at a community college, where her students are learning English as a new language. She began the blog, On the Home Front when her children were small. Give is her debut novel.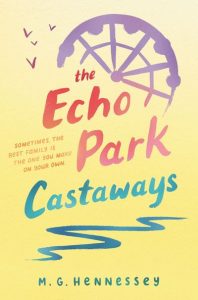 M.G. Hennessey [Michelle Gagnon '93]: The Echo Park Castaways (HarperCollins, 2019)
There are 30,000 children in the Los Angeles child welfare system, the largest system in the nation. For a little over a year, three veterans of this foster care system, Nevaeh, Vic, and Mara, have been living with Mrs. K in Echo Park, and it's their best home yet.
But when Child Protective Services brings Quentin, a boy on the autism spectrum, to Echo Park, the group embarks on a journey that could risk them everything. Quentin is having trouble adjusting to his new home because he wants to see his mom again, and after he attempts to run away, the other children decide to help them reunite. With realistic narration that explores the complex voices of the four children and expert handling of a little-discussed subject matter, M.G. Hennessey '93, who volunteers as a court-appointed special advocate (CASA) to help kids navigate the Los Angeles foster care system, presents a poignant novel for middle readers (ages 8–12) and beyond.
The Echo Park Castaways is a testament to the power of resilience and courage, as well as to the importance of the families we create.
M.G. Hennessey, who majored in the College of Letters as a Wesleyan undergraduate, says that she loves Star Wars, the San Francisco Giants, strawberry ice cream, and dancing. Now a mentor for teens at the Lifeworks program/LA LGBT Center she is also dean of Camp Transcend Family Camp, as well as an organizer of the Gender Odyssey L.A. conference. She supports the Transgender Law Center, Gender Spectrum and the Human Rights Campaign.