Classics/Archaeology Class Learns about Ancient Bronze Casting from Local Bladesmiths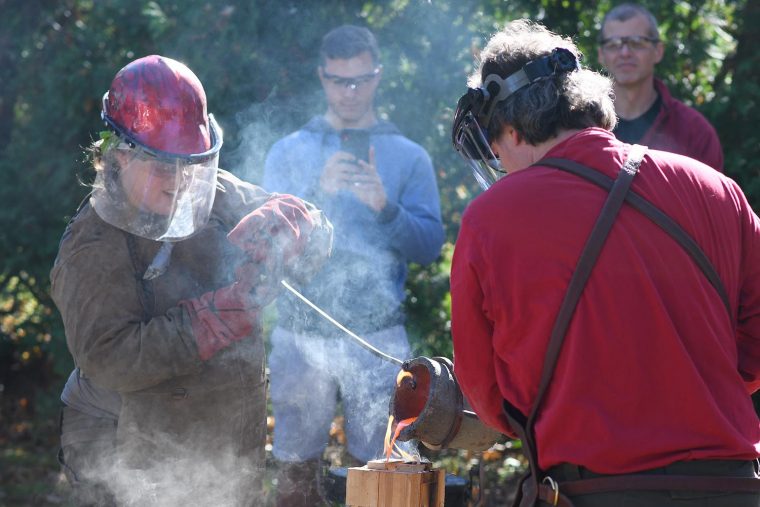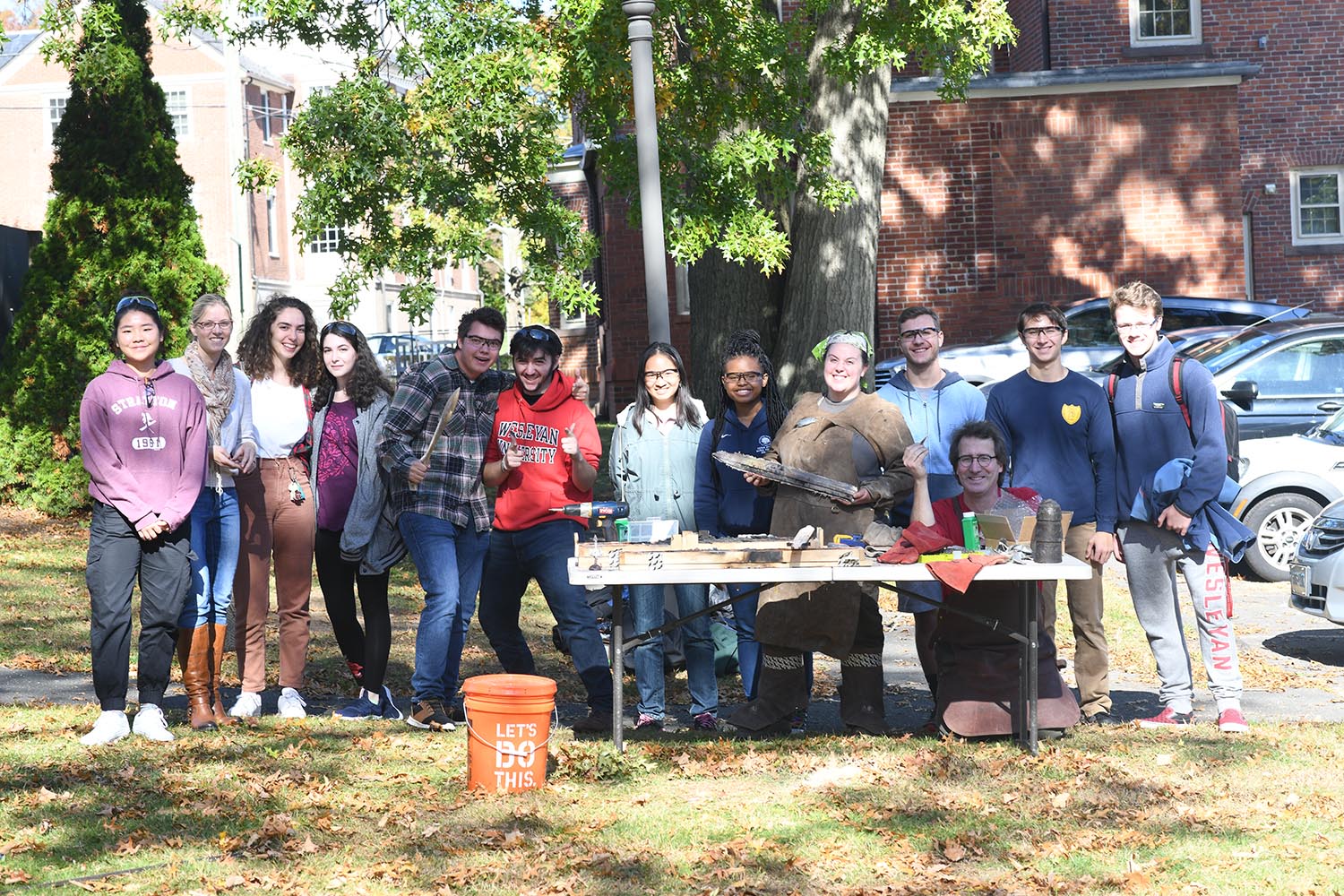 Students taking the CCIV/ARCP 153: Single Combat in the Ancient World course learned how to cast their own bronze sword and arrowhead during class on Oct. 24.
The process is a modern-day method of how weapons would have been crafted during the Late Bronze Age (3000 to 1200 BC).
The two-hour workshop was taught by Connecticut bladesmiths Barbara Wechter of Wechter Arms and Matt Berry of Hopkins Forge. Berry is a former contestant on History Channel's "Forged in Fire." While Berry heated molten bronze (copper and tin) to 1,900 degrees Fahrenheit, Wechter demonstrated how to build a mold from oil-based sand, a wooden box, and a sword-shaped form. After pouring the molten alloy into the form and letting it harden, Berry cooled the sword in a bucket of water. Within 10 minutes, students took turns passing around the six-pound object, which with additional crafting, could become a complete weapon.
They also cast Scythian arrowheads—a style known from the 6th century BC—using a lost-wax technique.
The class is taught by Kate Birney, chair of the Archaeology Program and associate professor of classical studies.
"One of the things that the CCIV/ARCP 153 course explores is the reciprocal relationship between weapons design and the rules of combat, and how changes in technology demand new rules. In a world where everything is bought off-the-shelf, students rarely have a chance to think about the relationship between technology and craftsmanship, and to appreciate the tremendous technical expertise that is required for every step of the process, from sourcing raw materials to making the base alloy to casting and finishing the final blade," Birney said.
Experimental approaches like the workshop help students better understand the material properties of the artifacts they've been studying in class.
"It also drives home the extent to which the adoption of new technology was a big commitment—not like simply buying the next upgrade—one which required the movement of people, ideas, and a cultural commitment," she said.
Photos of the casting demonstration are below: (Photos by Olivia Drake)