Best of Wes: Campus Exhibits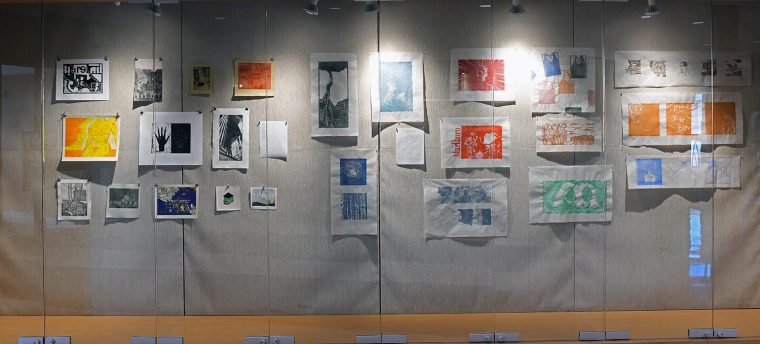 Wesleyan boasts several exhibits on display this month that are open to the public and are free of charge. View a collection of architect Henry Bacon's campus plans and building designs, student artwork, professional photographs, a cardboard-art installation, an experimental musical commemoration of Beethoven's 250th birthday, and more!
Be sure to check out the following exhibits as they are the best of Wes! (Photos by Olivia Drake)
RING FAMILY LOBBY DISPLAY CASE: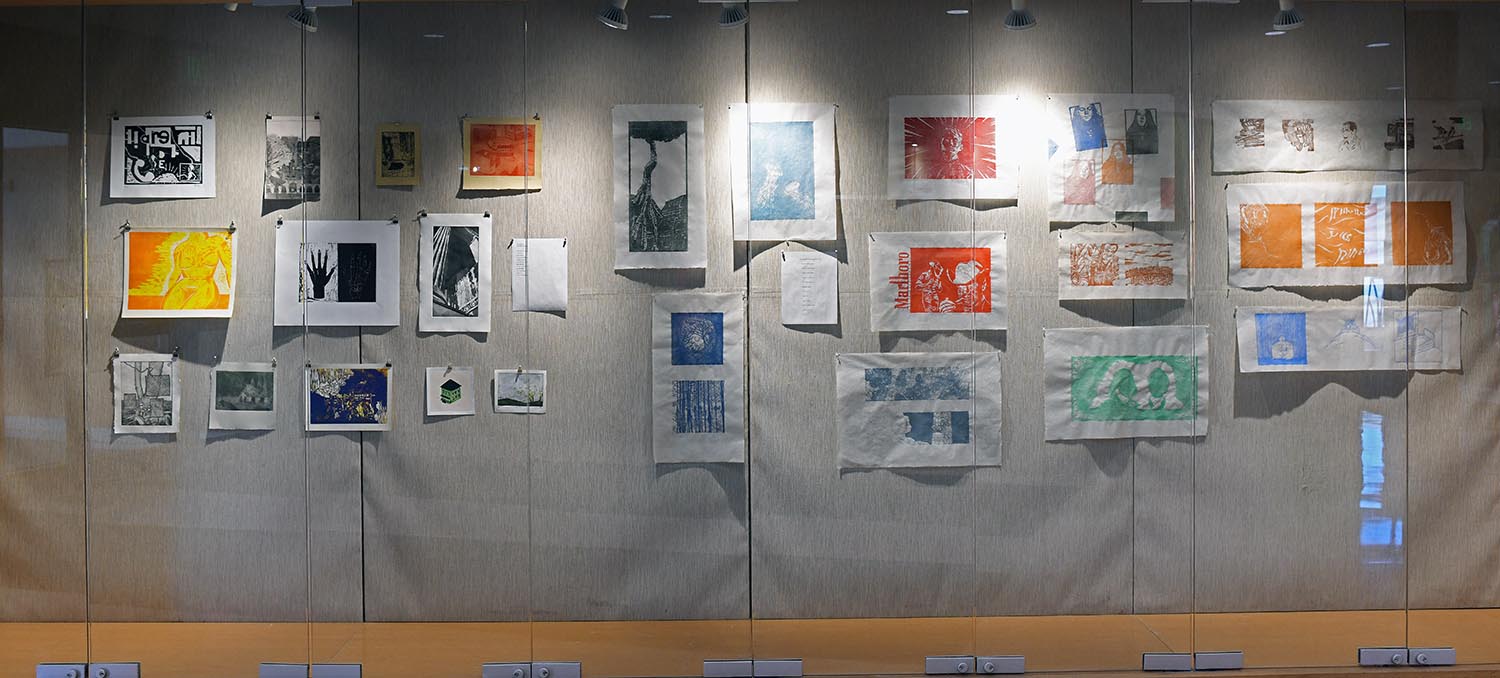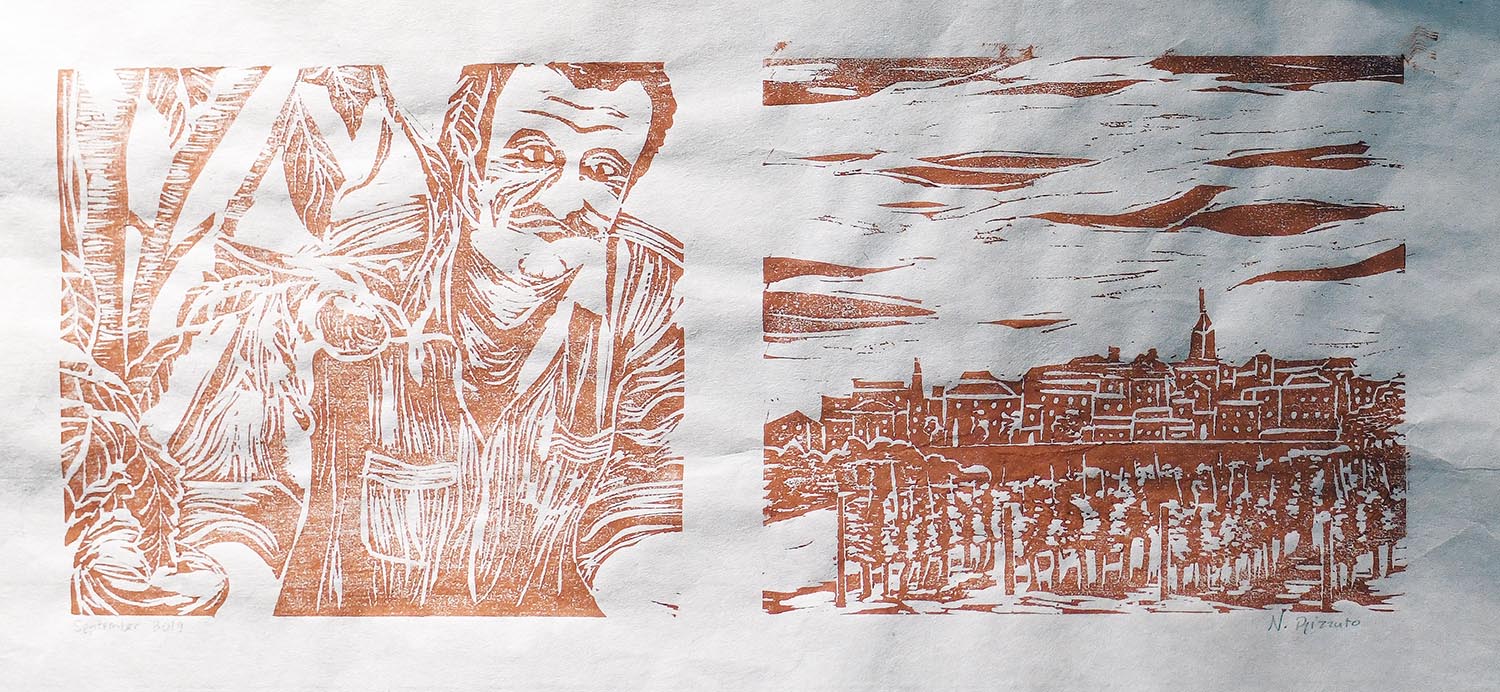 OLIN LIBRARY: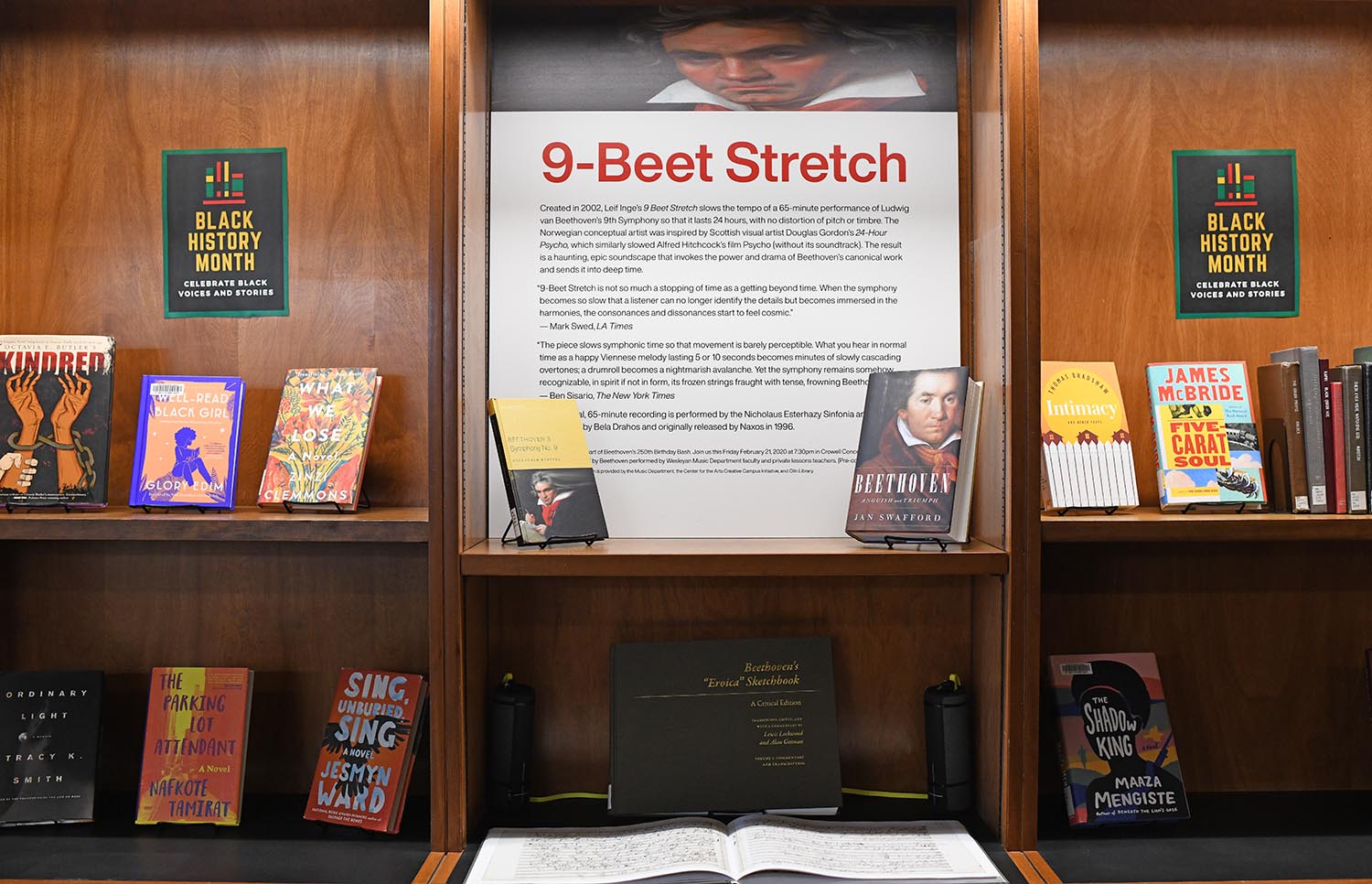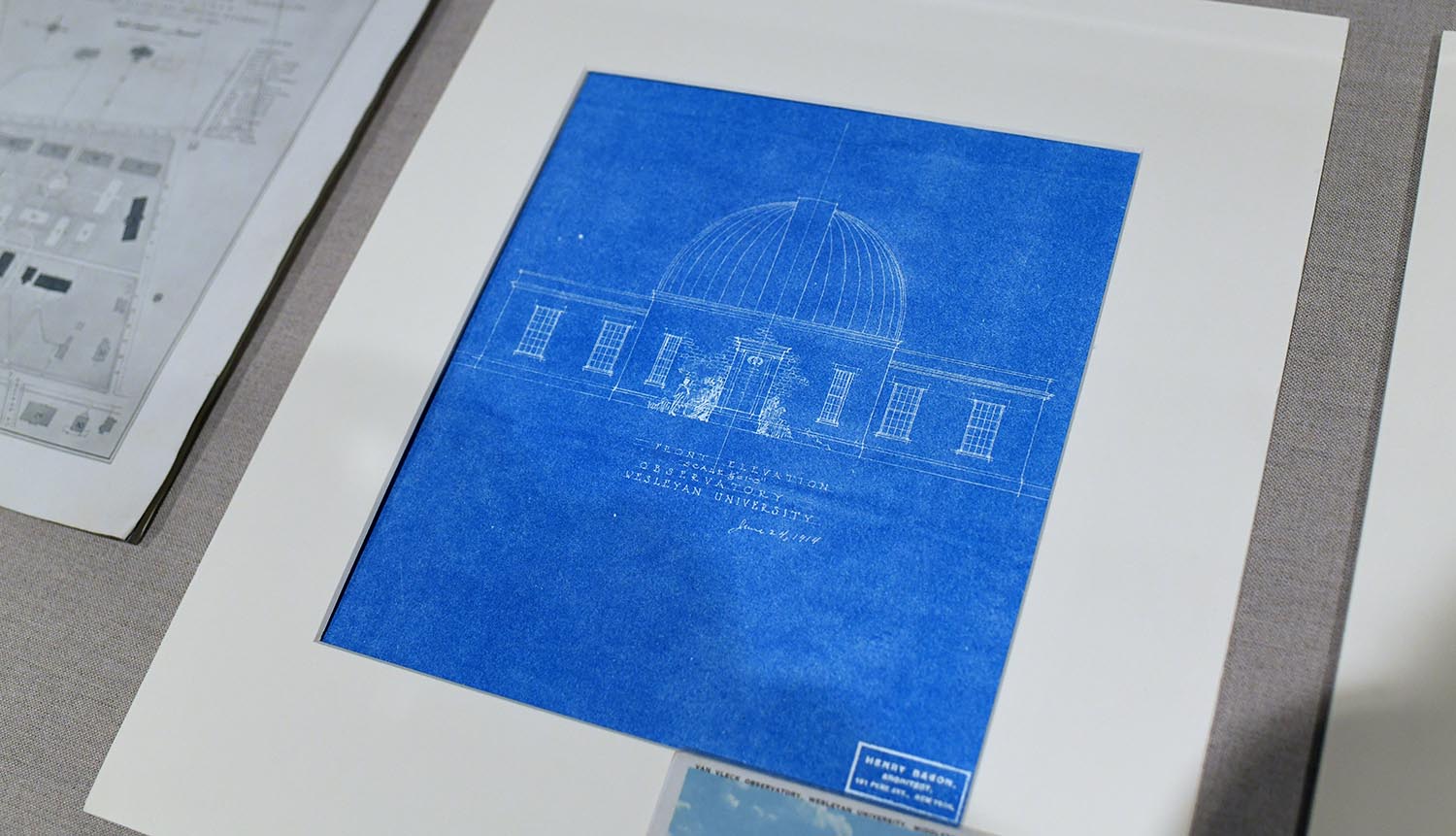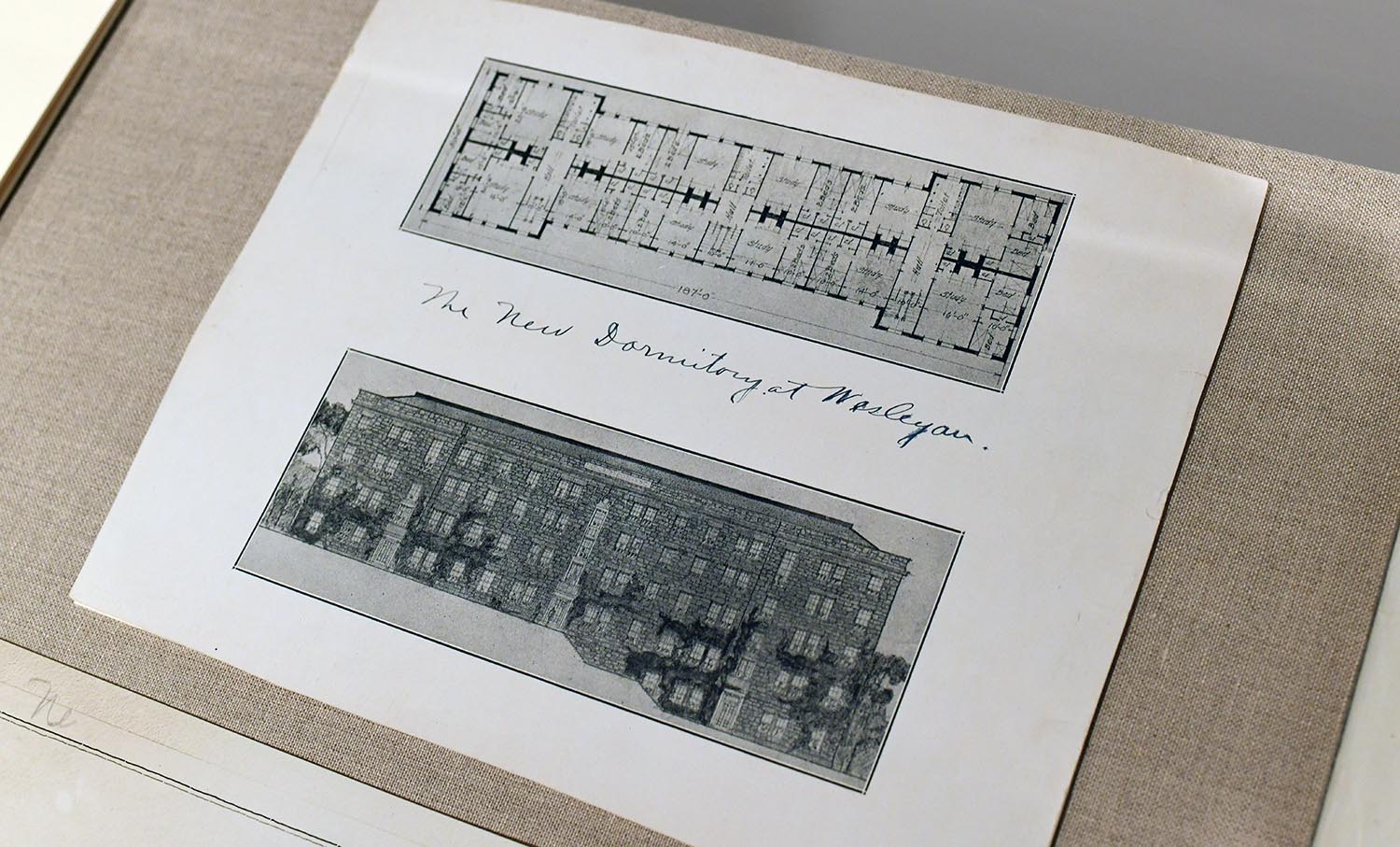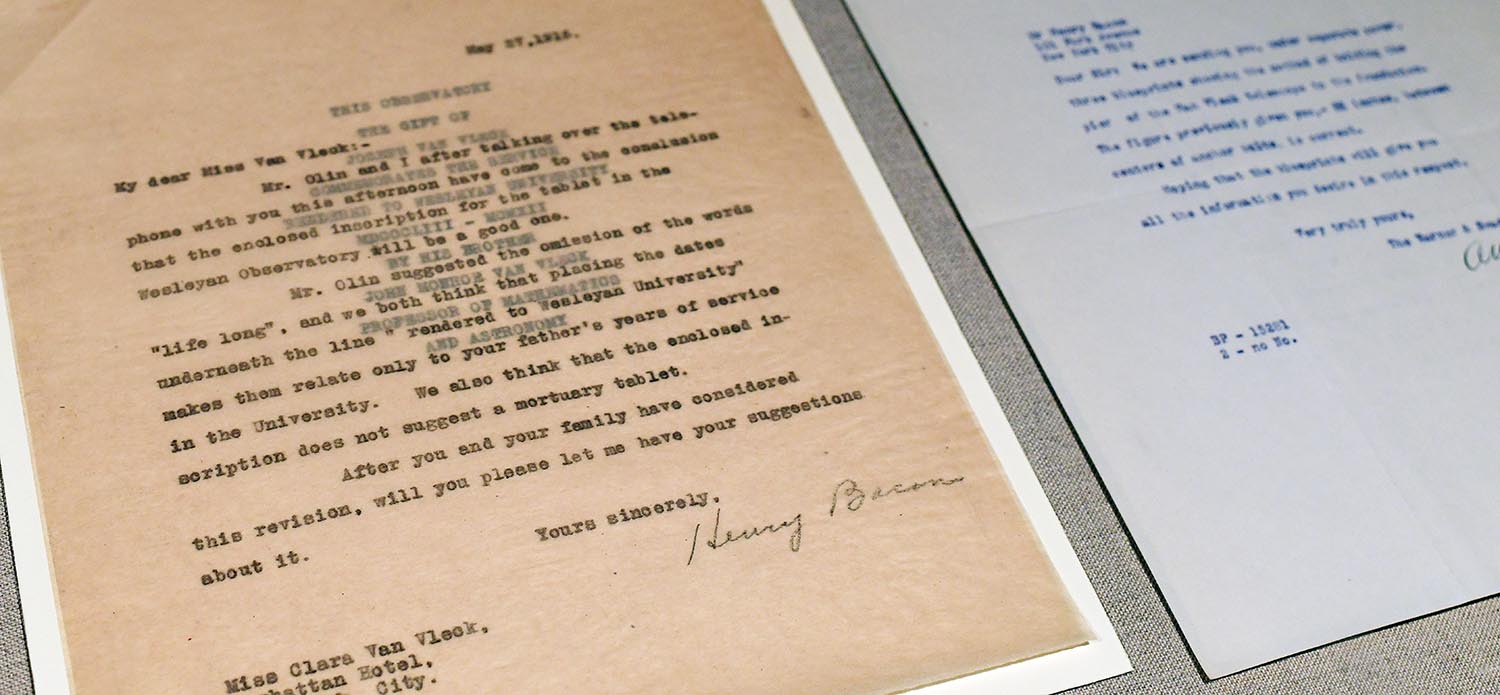 MANSFIELD FREEMAN CENTER FOR EAST STUDIES GALLERY: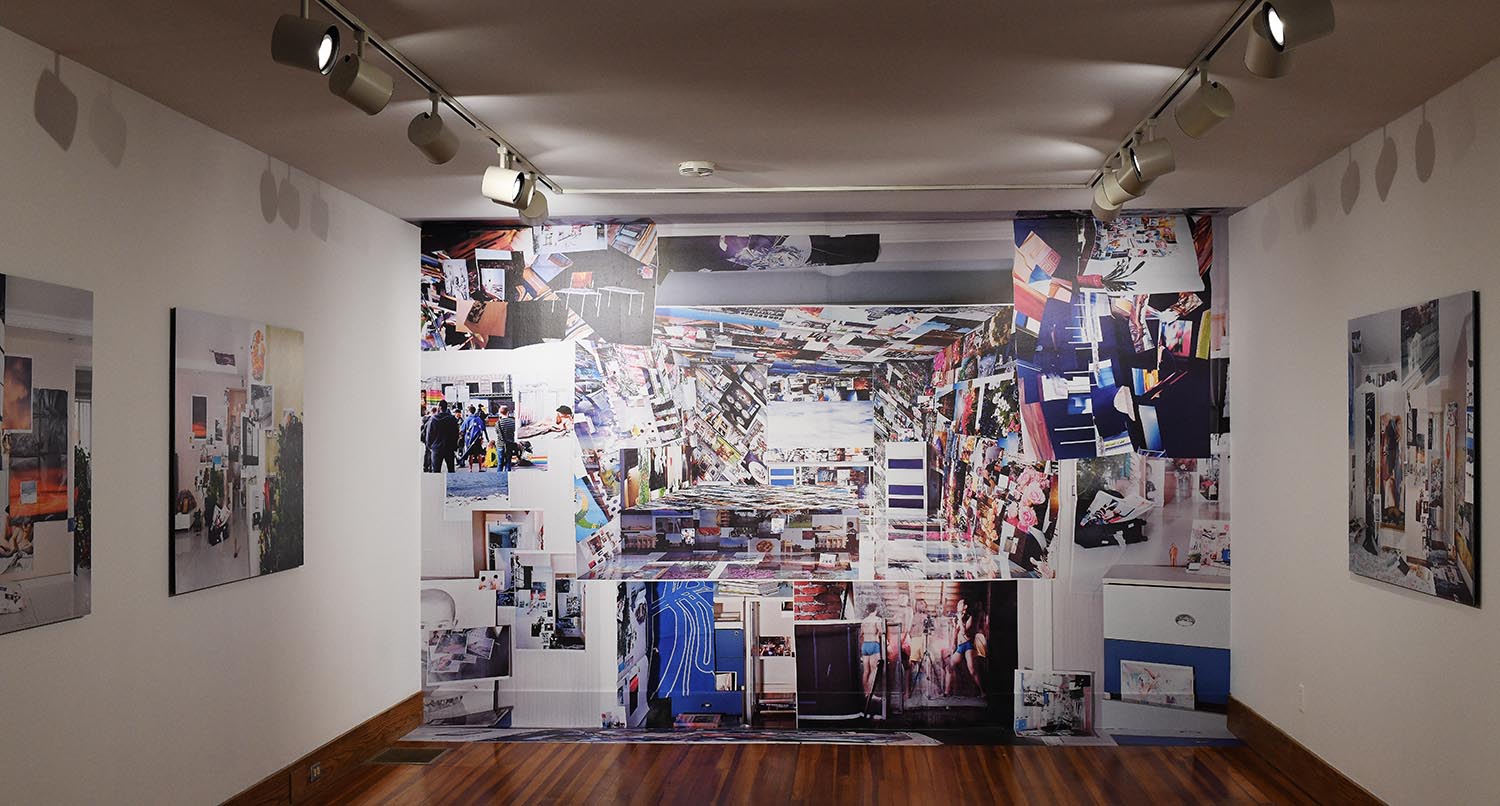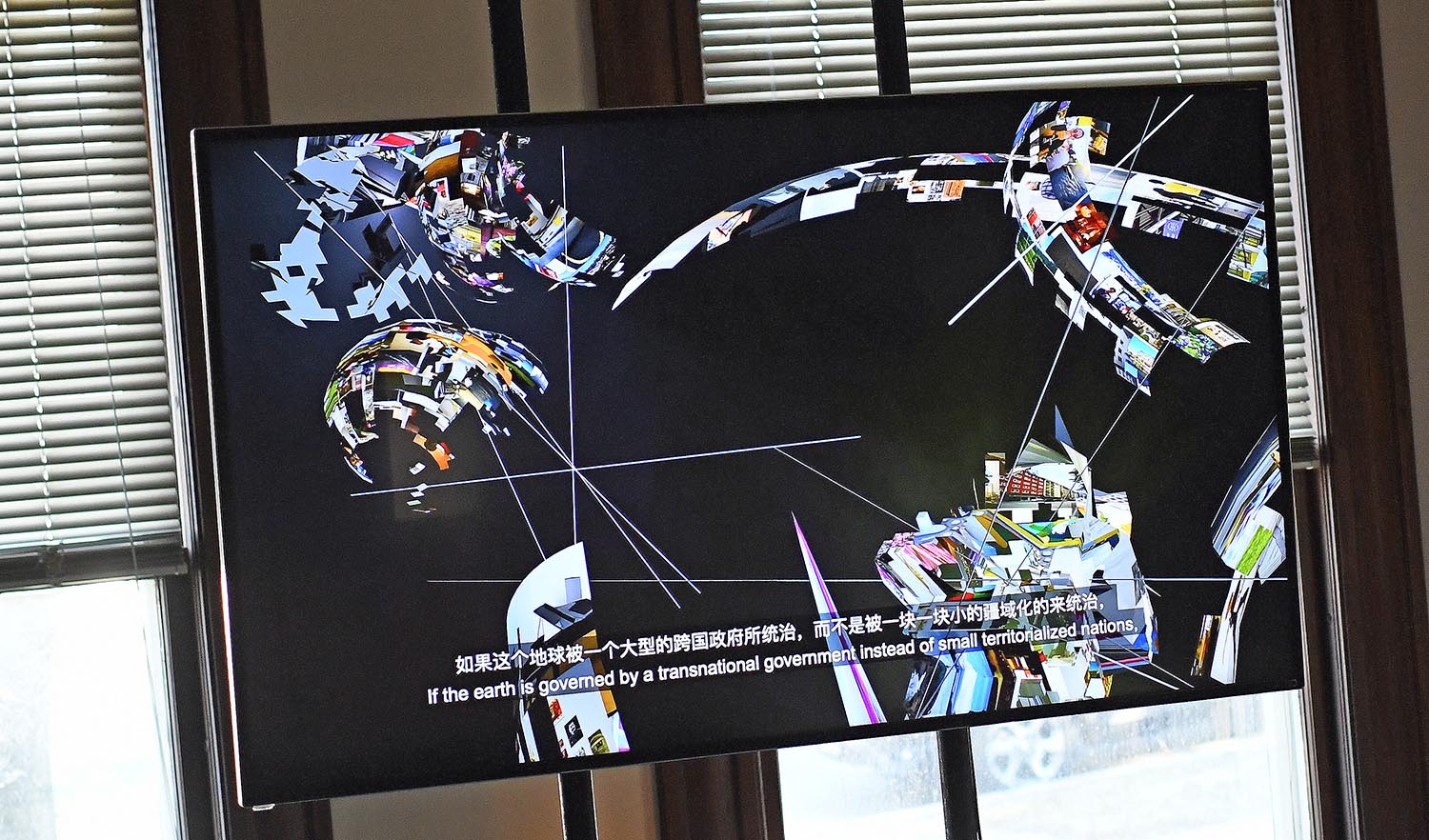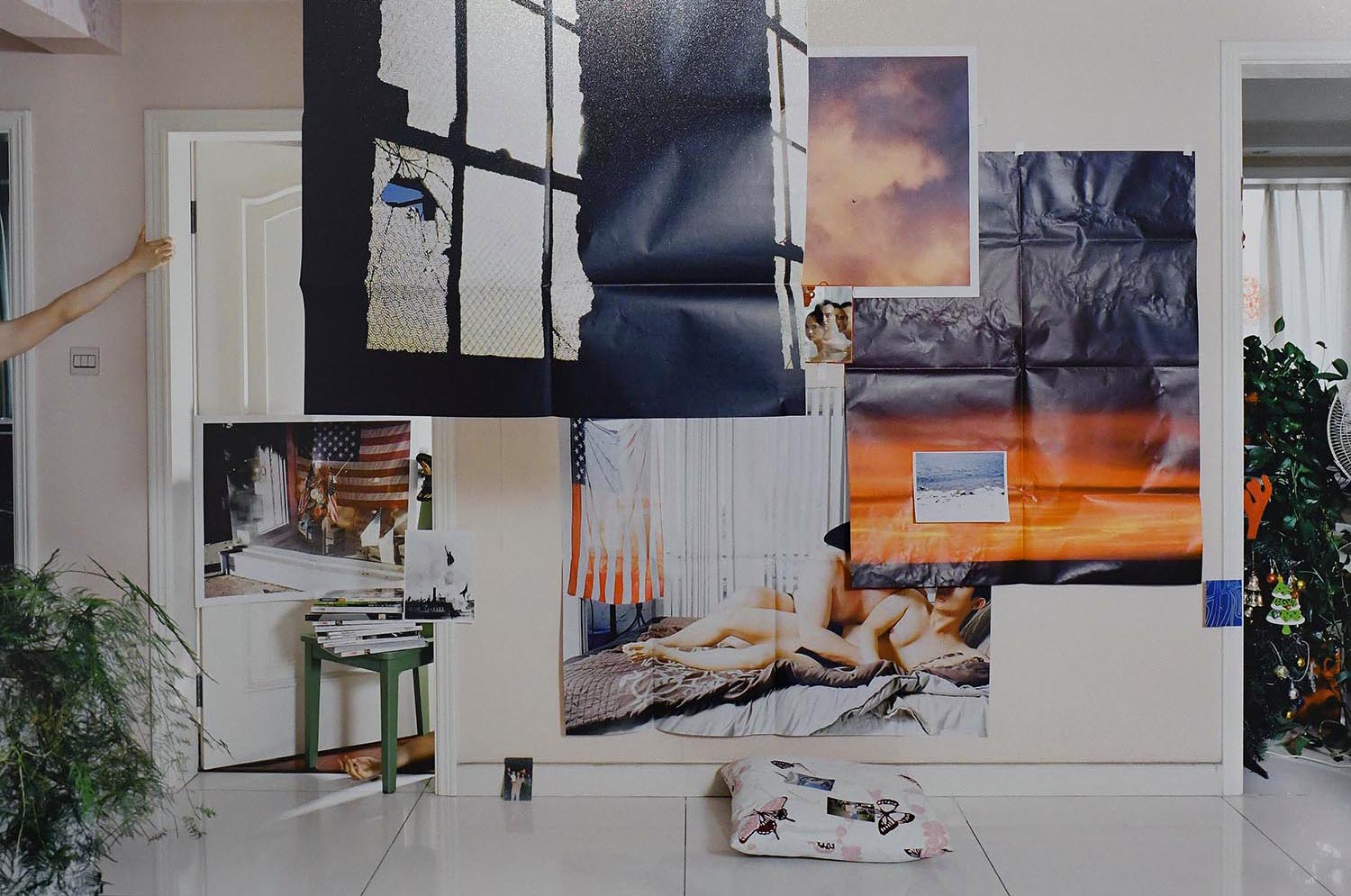 EZRA AND CECILE ZILKHA GALLERY: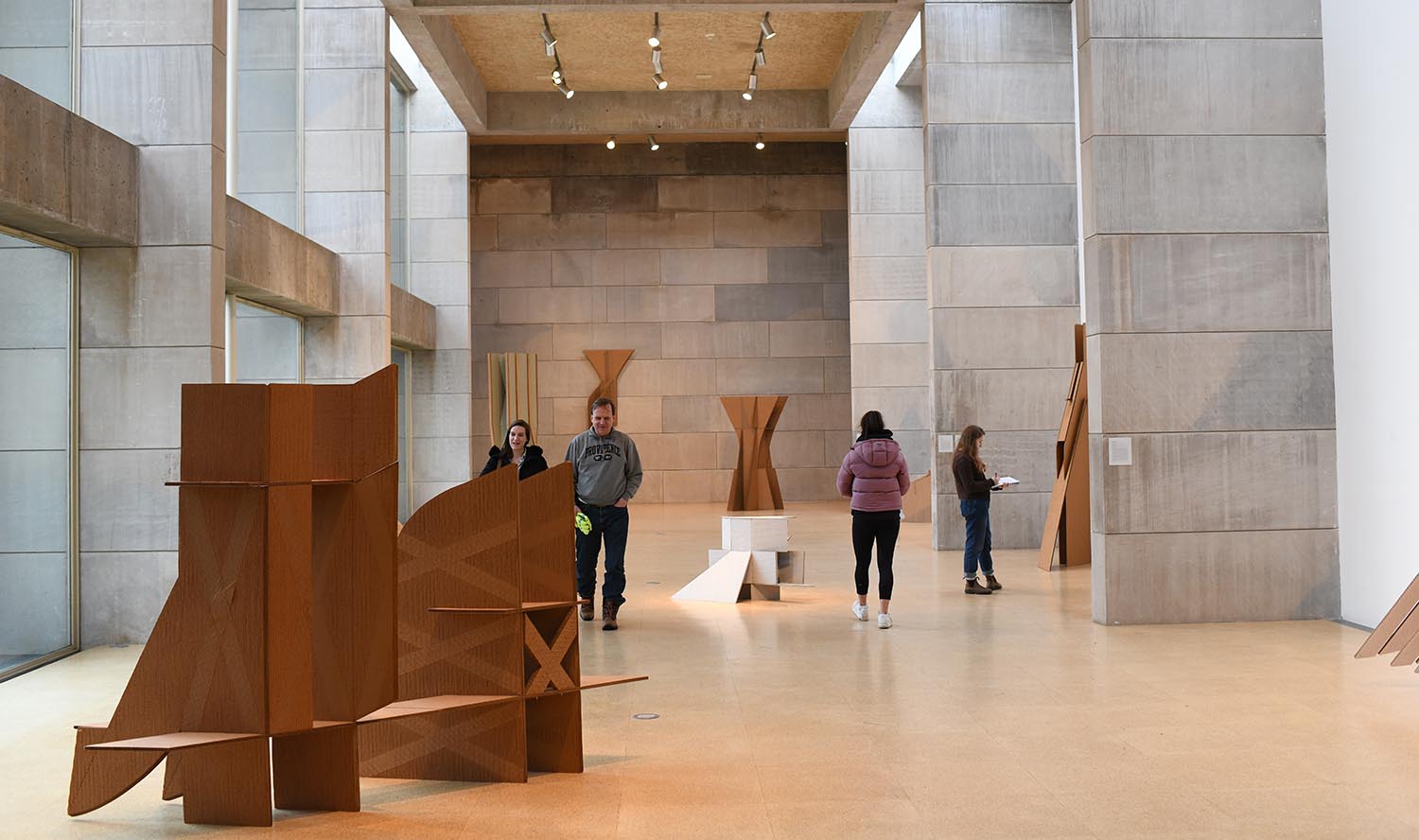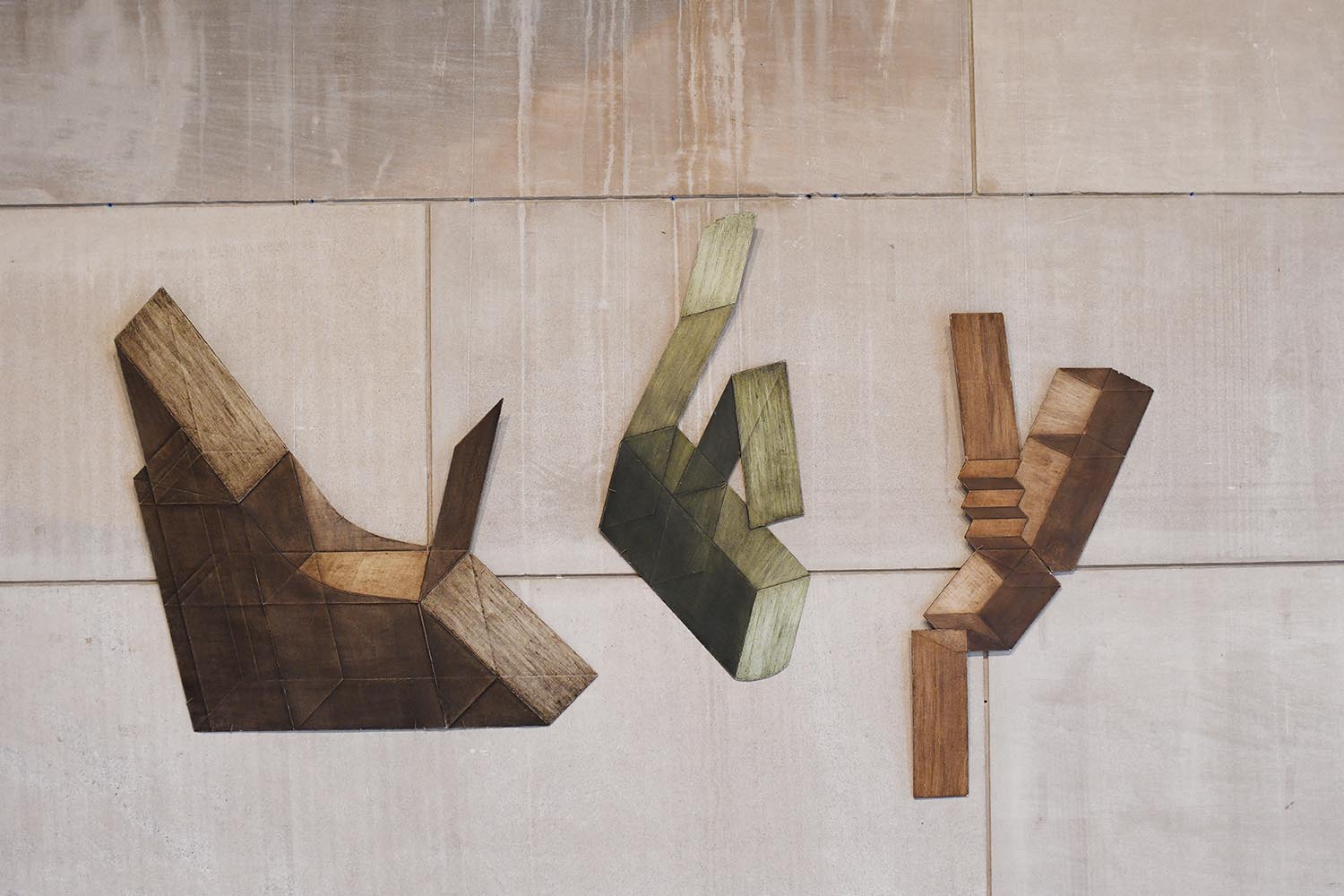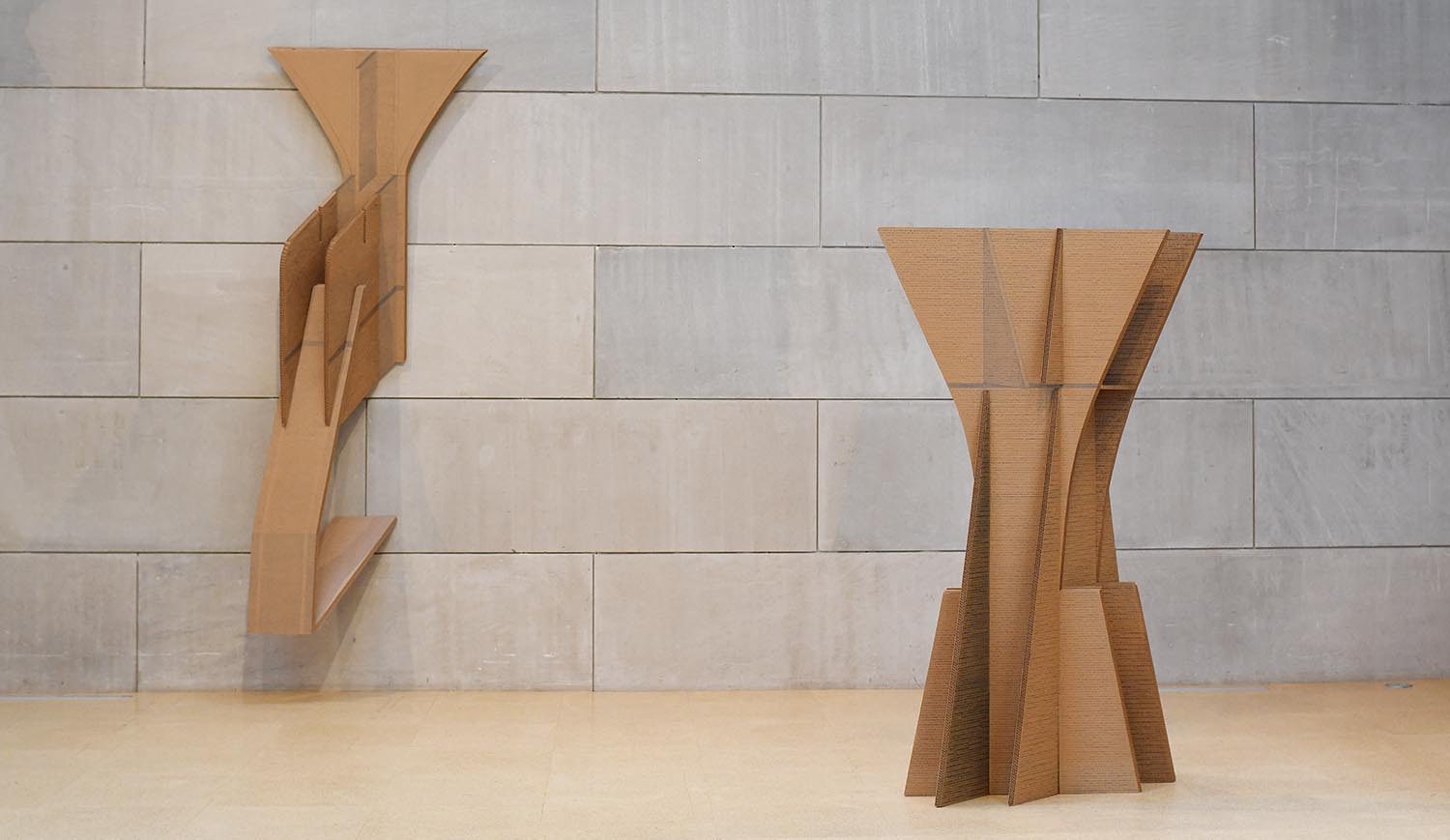 THE RICK NICITA GALLERY:

The Rick Nicita Gallery, located inside the Center for Film Studies, is currently featuring a prop from Martin Scorsese's film, The Irishman. This model of the Dunes Hotel and Casino in Las Vegas is from a scene in the film from the early 1960s where a Las Vegas developer asks Teamster Union President, Jimmy Hoffa, for a loan to expand the Dunes Casino, illustrating how Hoffa used the Teamster Pension Fund money for illegal loans to organized crime figures, and projects like the Dunes Casino expansion. This model is part of the Martin Scorsese Collection at Wesleyan's Reid Cinema Archives. Note: Because of construction at the Film Center, the Rick Nicita Gallery is not open to walk-in visitors. The exhibit may be viewed through the gallery glass.