JCCP's 'We Make History' Project Seeking Entries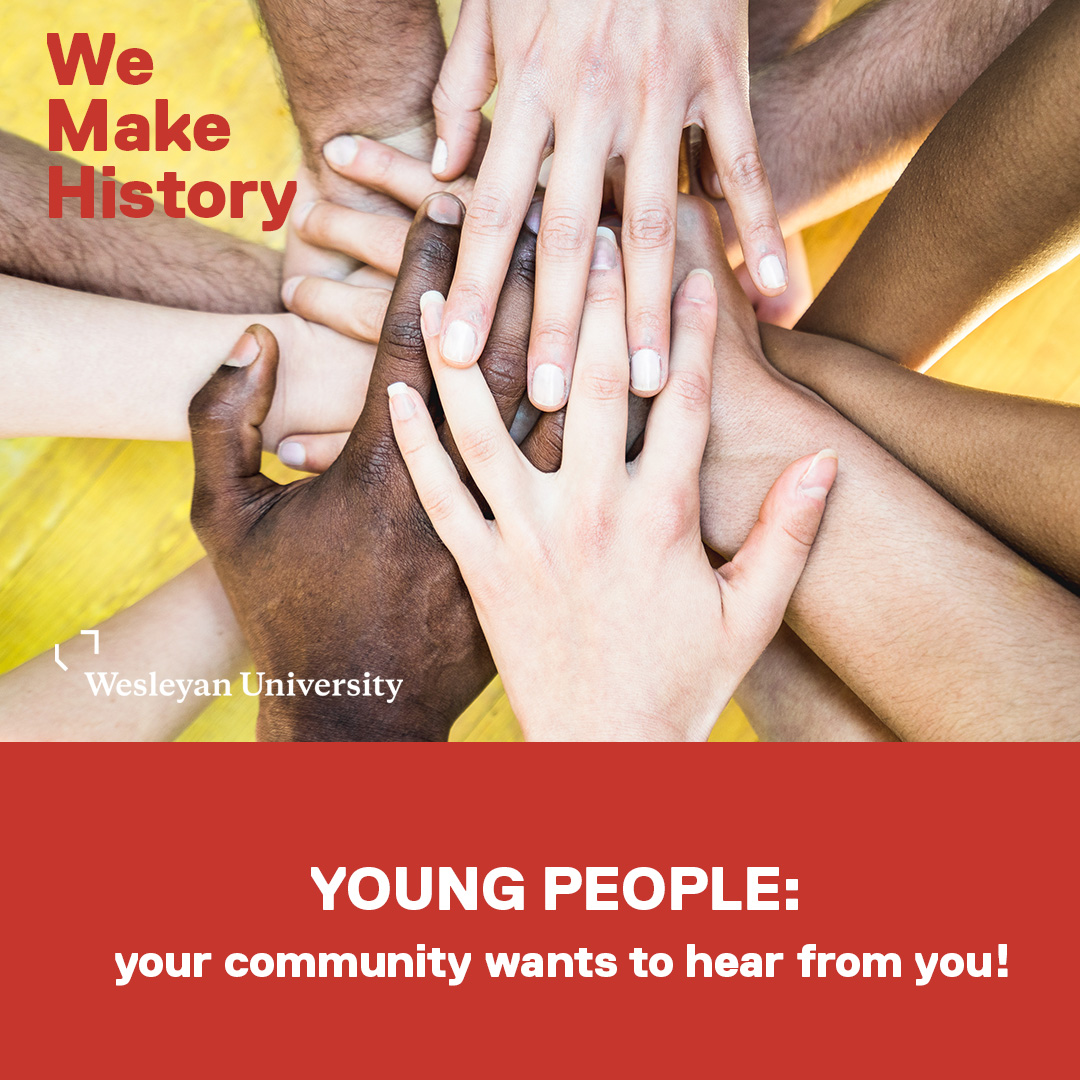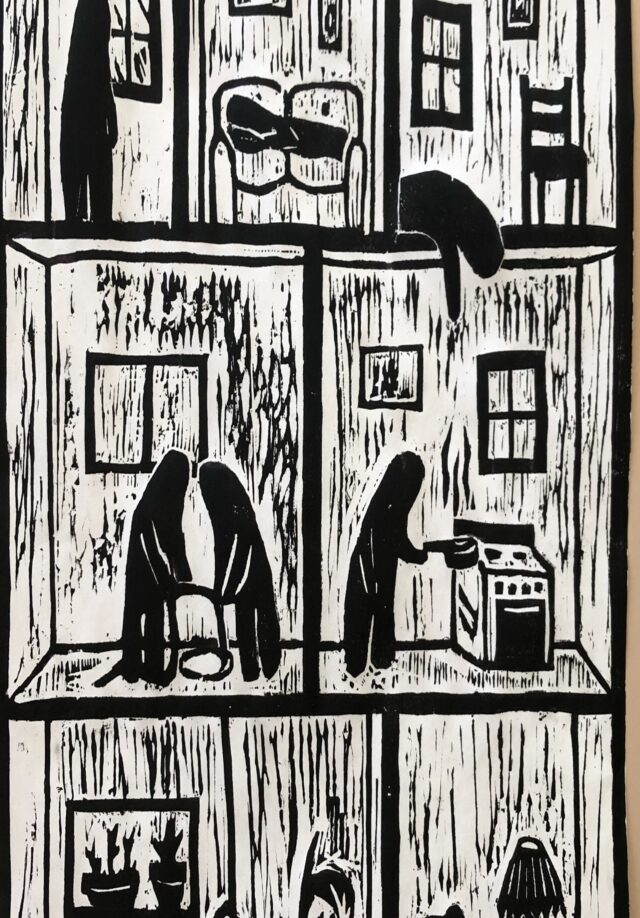 A new Jewett Center for Community Partnerships project hopes to encourage young people to see themselves as not just bystanders to the historical events shaping our world, but as having an important perspective on it worth preserving.
The project, called "We Make History," collects the personal expressions of Wesleyan students and local young people about the landmark events of the last several years, including the global COVID-19 pandemic and the Black Lives Matter movement. The students' submissions, which could be pieces of writing, artwork, or video and audio recordings, will be archived at Olin Library and the Middlesex County Historical Society. A public exhibition is planned for Spring 2023.
Students are asked to consider fundamental questions about life today – What is your new reality as a young person, and how are you facing it? What do you want people in the future to know about this time period? What does Black Lives Matter mean to you? What have you learned about race, class, health, and justice over the past year?
"We want to encourage a sense of empowerment among young people. For a young person to see themselves as an actor in history is a really powerful construct to embrace," said Clifton Watson, director of the JCCP.
Watson and Rhea Drozdenko '18, coordinator of community participation, have always sought opportunities to connect civic engagement to people's family and community histories. "It can be things that they've created because they've heard about the project, or it can be things that they made on their own time," Drozdenko said. "There is so much going on now and things are changing so fast. It is hard for us to press pause and actually reflect on the moment we are in. Hopefully this gives young folks a chance to do that."
When Drozdenko reflects on the pandemic, the first thing that comes to mind is how hard it was for her to create a community. "It was always so easy to go downtown and meet up with people. I was having Zoom chats with my friends but does that mean I am participating. I also couldn't volunteer in the way I did in the past … I know a lot of people who were navigating those things," she said.
Watson's mind goes towards the Wesleyan student reaction to the 2020 murder of George Floyd. "Students were galvanized to get involved and to begin to pay more attention to this issue. The urgency of the moment really resonated … I'm old enough to remember a really similar feeling that folks across the country had after Rodney King (which took place in 1992). I was just struck by how quickly we forget," Watson said.
On one hand, the project will give students a chance to weigh in on their own feelings about events that can seem daunting. On the other, the JCCP team is aware that preserving the voices of the young is important to the historical record. "(History) disappears if you are not a first-hand witness," Watson said.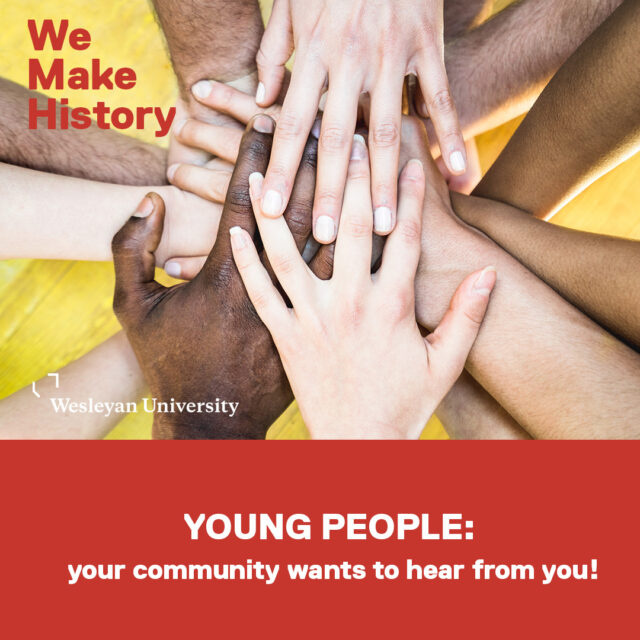 The team hopes to solicit Wesleyan voices in addition to those from Middletown, Portland, Haddam-Killingworth, and Xavier high schools. They are working with Middletown's Russell Library and are seeking other community partners as well. "Young people have really valuable stories to share," Drozdenko said.
For more information or to make a submission, visit the Jewett Center's "We Make History" site.