Strain Honored with Chicken and Egg Pictures Award for Documentary Filmmaking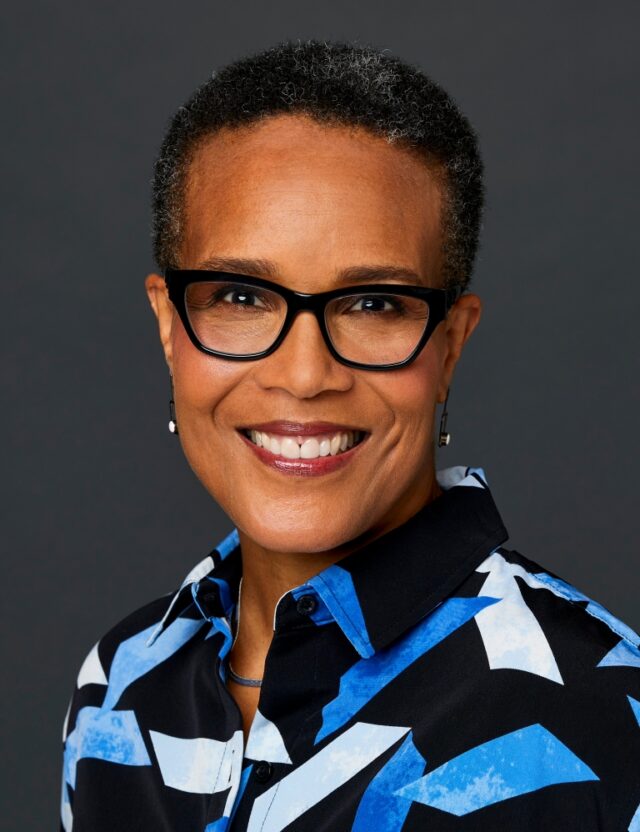 As the recipient of a Chicken & Egg Pictures award, lauded filmmaker Tracy Heather Strain will continue telling the stories of ways underrepresented people experience life in the United States.
Strain, the Corwin-Fuller Professor of Film Studies, associate professor of film studies, and co-director of the Wesleyan Documentary Project, is one of only six documentary film directors to receive the Chicken & Egg award in 2022. The honor comes with an unrestricted $50,000 grant.
"The Chicken & Egg Award makes bold investments in the personal and professional wellbeing of visionary women and gender nonconforming documentary makers," said Chicken & Egg Pictures Program Director Lucila Moctezuma. "Because filmmakers—especially those affected by roadblocks tied to their gender, race, class, and location—deserve financial freedom while they create new projects."
While Strain will use some of the grant funds to expand her education and learn new technical skills, she's also planning a self-designed retreat. "I am always so busy juggling so many different tasks and projects and I so crave an extended period to relax and think without a minute-by-minute agenda," Strain said.
The grant also may support Strain's current work-in-progress, Survival Floating. The hybrid documentary explores how African Americans became disconnected from their aquatic heritage in a personal meditation that also examines the challenges and opportunities of mid-20th century Black suburban life.
"It's going to be a difficult film to make, so I need to be creatively, emotionally, and physically ready for the journey," she said.
The Chicken & Egg Award rests alongside several other accolades Strain has garnered during her career. She won a Peabody Award for her first two feature documentaries "Bright Like a Sun" and "The Dream Keepers" as part of the six-part Blackside/PBS series I'll Make Me a World: A Century of African American Arts; a Peabody Award, NCCAP Image Award, the American Historical Association's John E. O'Connor Film Award and a Creative Arts Emmy producing nomination for "Lorraine Hansberry: Sighted Eyes/Feeling Heart;" and an Outstanding Research News & Documentary Emmy nomination for her contributions to the American Experience film, "The Mine Wars."
Strain is President and CEO of The Film Posse, the production company she co-founded with her partner and CFILM colleague Randall MacLowry, assistant professor of the practice in film studies and co-director of the Wesleyan Documentary Project. Most recently, they co-directed and produced the NEH-funded American Experience film "American Oz," which premiered in April 2021. At Wesleyan, Strain teaches documentary production, storytelling, and history.
Strain shares the Chicken & Egg with award-winning filmmakers Petra Costra of Brazil; Beverly Palesa Ditsie of South Africa; Brett Story of Canada; Anayansi Prado of Panama; and Margreth Olin of Norway.

"I am honored to have been selected for the 2022 Chicken & Egg Award. My cohort is made up of amazing filmmakers, and so are the previous awardees," Strain said. "I am humbled, grateful, and want to make the most this year of this special gift designed to help my filmmaking career."
Read More:
"Tracy Heather Strain's Road to Wesleyan" (Wesleyan University Magazine)
"Lights Up on the Future of Filmmaking" (Wesleyan University Magazine)