Wesleyan Creates: Recommendations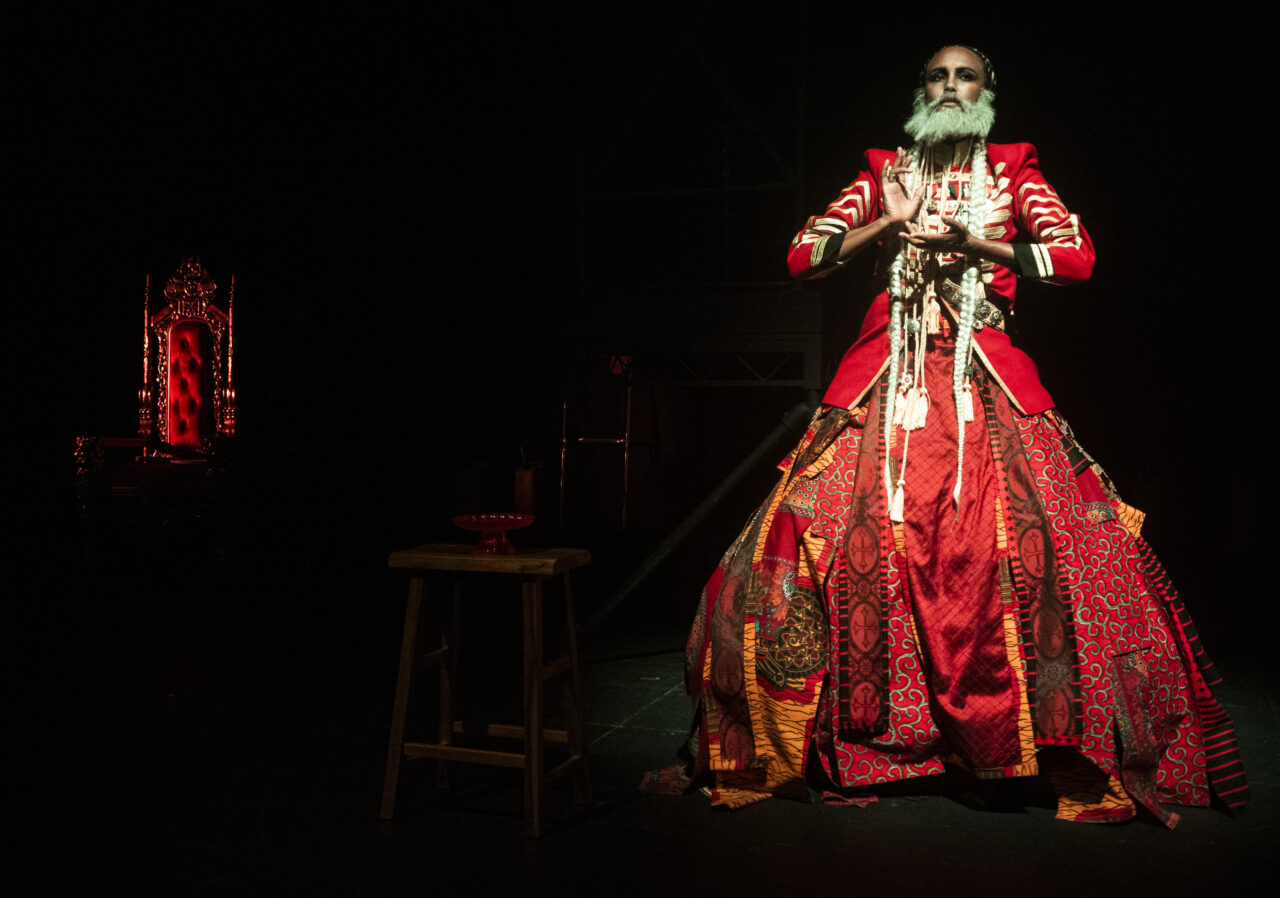 Are you already able to sing Lin-Manuel Miranda '02, Hon. '15's Hamilton word for word? Have you already binged Bradley Whitford '81, Hon. '20 in "The West Wing" and "A Handmaid's Tale"? Have you read all of Amy Bloom's books? So now where do you go next to get your Wesleyan creative fix?
As winter curls around us, Wes grads and faculty have conjured a new batch of books, music, performances, and television shows to delight and challenge us as we get cozy over the chilly months.
Here's just a small sampling:
"From Scratch"
Tembe Locke '92's powerful memoir From Scratch has been adapted into a new Netflix series, starring Zoe Saldana. "This story sits at the interaction of real life and fiction. Yes, it was/is my lived experience, but From Scratch, the TV limited series, is inspired by a lifetime of stories that never made it into the book … we have created a story with the heart, human truths, and cinematic scope of the book. It was always our hope that From Scratch, the series, would be an expanded story that leaves readers with deeper insights into the story and leaves viewers longing to read the book," Locke wrote.
Hollywood: An Oral History
Hollywood, the collective factory of the nation's dreams, gets an intimate historical treatment in this new book by Jeanine Basinger, Corwin-Fuller Professor of Film Studies, Emerita, and Sam Wasson '03. Mining the American Film Institute's interview archives, the duo crafts a kaleidoscopic retelling of Hollywood's evolution.
"White Lotus"
"The White Lotus," a series created by Mike White '92 in its second season airing on HBO, delves into the lives of the privileged at a swanky island resort. The New York Times said that White "has made a career of examining, often in unsettling fashion, the gulf between the people we imagine ourselves to be and the people we actually are." The series won the Golden Globe in 2023 for Best Limited Series, Anthology Series or Television Motion Picture.
"Spirituals"
"Spirituals," the fourth studio album released by Santigold '97 and her first in six years, was written at the height of the COVID-19 pandemic. Inspired by Negro spirituals, Santigold sought to create her own beauty and light during a dark time. "I'm so lucky to know that creating, just the act of creating, can do that for me, can save me that way, can lift me up. And in the process, it can do the same thing for others who don't feel like they have figured out that they can do that for themselves. If I can make some beauty and some light for other people to grab onto as well. It's just amazing," she said in an interview with Stereogum.
"11.11.11"
The band MGMT, founded at Wesleyan by Andrew Vanwyngarden '05 and Ben Goldwasser '05, released "11.11.11," a live album of their November 11, 2011 performance at the Guggenheim Museum, featuring music created for the Guggenheim's Maurizio Cattelan retrospective, All. "We're creating a musical experience that works for the building and for the construction and presentation of the Cattelan exhibit," MGMT said at the time of the performance. "It's an art exhibit done in a completely original way, so it deserves music which is completely original."
"& Juliet"
A frothy confection of hit tunes made famous by Katy Perry, Pink, and Britney Spears (orchestrated by Bill Sherman '02) leavened with a modern feminist sensibility—what would happen if Juliet decided to just get up at the end of Shakepeare's play and hang out with her friends in Paris—makes "& Juliet" a Broadway must-see event. The cast album – co-produced by Pete Ganbarg '88 – is available on Spotify. "A happy escape from reality," gushed the Washington Post.
Morgenthau
The Morgenthau family were important players on the national stage for the better part of the 20th century. Having amassed a fortune in New York real estate, family members advanced the New Deal, exposed genocide, saved people from the Holocaust, and fought organized crime. This epic book, written by Andrew Meier '85, chronicles the history of a uniquely American family dynasty. "A majestic, authoritative multigenerational saga," according to Kirkus Reviews.
Under the Radar Festival
For those living around New York City and looking for their fix of innovative theatrical experiences, two Wesleyan alumni will be part of The Public Theater's 18th annual Under the Radar Festival. "KLII" by Kaneza Schaal '06 exorcises the ghost of King Leopold II. It runs from January 9 through 22, 2023. "BB BRECHT & THE WORK-IN-PROGRESS EPIC ADVENTURE 2023 WORLD TOUR," created by Miranda Haymon '16 in collaboration with New Georges and The Hodgepodge Group, is an "anarchic, queer, and very Black cabaret series." The performances take place January 18 and 21, 2023.
"Radiator"
The indie folk band Sadurn, led by Genevieve DeGroot '15, released a new debut album called "Radiator" this past year. New Noise Magazine described the album as "honest and pure."
"Alter Ego"
Pianist, Visiting Assistant Professor of Music, and Director of the Wesleyan Jazz Ensemble Noah Baerman released a new album in October called "Alter Ego," his own take on standards from Rodgers and Hart, Duke Ellington, Stevie Wonder, and Tom Waits.
"Raise Your Spirit Consciousness"
Vibraphonist, composer, and Professor of Music and African American Studies Jay Hoggard has a new album "Raise Your Spirit Consciousness" available on January 9, 2023 on CD and streaming.
Director of Arts Communications Andrew Chatfield contributed to this story.