Chong '18 Competes in 2023 Australian Open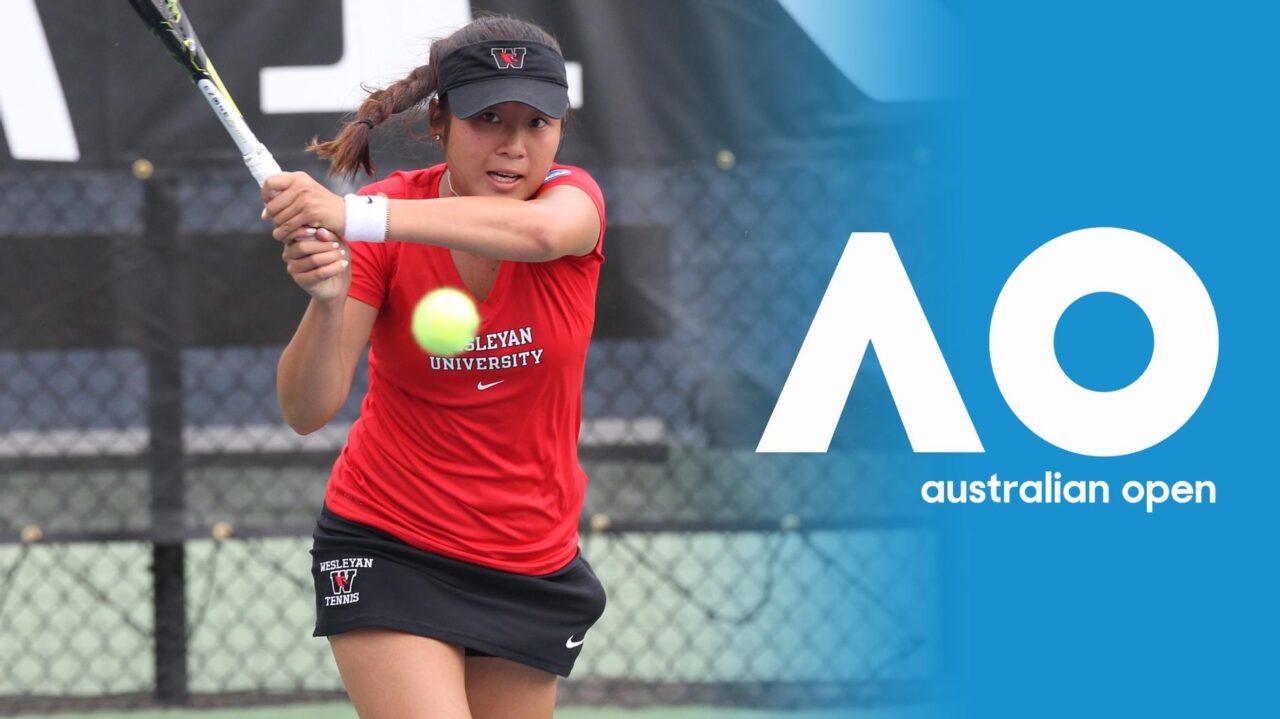 Eudice Chong '18, one of greatest individual competitors in the history of Wesleyan Athletics, competed in the 2023 Australian Open qualifiers.
She lost to Carol Zhao of Canada 6-3, 6-2.
Chong holds the distinction of being the first Wesleyan women's tennis player to compete in a Grand Slam event.
Chong's career trajectory has been on the rise the past several years. Her Women's Tennis Association ranking has increased, and she used the pandemic disruption wisely, training for 18 months at the Hong Kong Sports Institute. As a result, Chong has been playing the best tennis of her professional career heading into the Australian Open qualifier. She reached two semifinals and two quarterfinals at ITF W60 events in Canada and the United States the last two months.
Chong, a psychology major, finished her singles career at Wesleyan as the all-time leader in wins, amassing a 103-6 record in four seasons.
"Eudice's accomplishments this year were nothing short of unprecedented," head coach Mike Fried said when Chong was named named the DIII Honda Athlete of the Year in 2018. "As the first player ever – men's or women's, in any division – to win 4 NCAA singles titles, Eudice made history.  Over her four years at Wesleyan, she established herself as one of the most accomplished NCAA Division III athletes ever, and she did so with an extraordinary amount of grace, sportsmanship and humility.