Equity and Inclusion Week 2023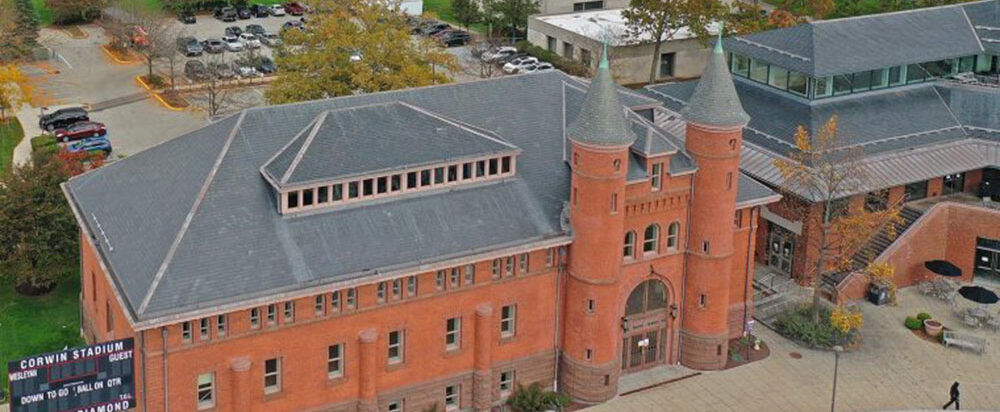 The 2023 Equity & Inclusion Week, hosted by the Office for Equity & Inclusion, will offer a series of talks, workshops and film screenings intended to foster fellowship, understanding, and collective community learning.
"At Wesleyan we hold these values around celebrating and honoring that our community is as diverse as it is. I think we can live out that commitment by continuing to engage identities that are different from ours and also by creating opportunities for folks who have historically been marginalized to be able to come together and share their experience with one another, find support from one another, and to celebrate one another," said April Ruiz, dean for Academic Equity, Inclusion and Success.
The week kicks off on Monday, January 30 at 4:15 pm in Memorial Chapel with a keynote address from Jonathan Holloway, the president of Rutgers University and scholar of post-emancipation American history, followed by a post-event reception.
It will conclude on Friday, February 3 with the 17th Annual Martin Luther King Jr. Commemoration, held from 12:15 to 1:15 pm at Crowell Concert Hall with a reception to follow in Usdan 108. Andrea Jenkins, president of the Minneapolis City Council and the first African American openly trans woman to be elected to office in the United States, will be the speaker.
The specific schedule can be found here.
"This is a time for us to recognize and honor Rev. Dr. Martin Luther King Jr.'s relationship with Wesleyan," said Demetrius Colvin, director of the Resource Center. King received an honorary degree from Wesleyan in 1964. "But it is also a point of reflection for Wesleyan and Middletown on the ongoing contemporary civil rights issues that we are living through."
This is the first year that Equity & Inclusion Week, formerly known as the Diversity Summit, will be held in person since it started three years ago, Ruiz said. "We are expanding. It's a young program, and it's wonderful to see how we have helped it grow and shift in such a short time," she said.
Departments across campus came together this year to create programming that would embrace and illuminate the different identities that make up the Wesleyan community. Ruiz and Colvin have worked alongside Evelyn Bozeman, administrative assistant for Equity & Inclusion; Ariana Molokwu, associate producer of the Embodying Antiracism Arts Initiative; Laura Patey, dean for Academic Advancement; Miguel Peralta, director of Upward Bound and Upward Bound Math-Science; and Joanne Rafferty, director of Student Involvement. "Everyone has played a role," Ruiz said.
The group's goal is to be responsive to current events in their planning process and to create an initiative that lives and breathes, much like the University community itself. "The content will shift from year to year as we pay attention to what the community needs and what folks are learning about," Ruiz said.
In addition to Holloway's address and the MLK commemoration, there will be workshops on inclusive teaching practices, support spaces for students of color and the launch of an LGBTQ+ faculty and staff affinity group. "We hope that everyone will be able to engage in at least one program and take away at least one new perspective or nugget of new information," Ruiz said.
Creating an environment where people feel they can be their whole selves leads to professional and academic success, Ruiz said. "When you find yourself in a group of people with whom you share identities, there's a sense of ease you have in that space, in conversation, and in your way of being. You feel comfortable sharing things about yourself in ways you don't always feel when you're among others with whom you don't share those identities," Ruiz said.
Equity & Inclusion Week leads into a full slate of activities celebrating Black History Month. The 2023 Black History Month committee, comprised of faculty, staff, and students, is in the midst of working with Wesleyan community members to organize the slate of events which will be announced in late January. "How can we use this as a moment to learn about our current and local civil rights issues?" Colvin said.