New University Chaplains Join Campus Community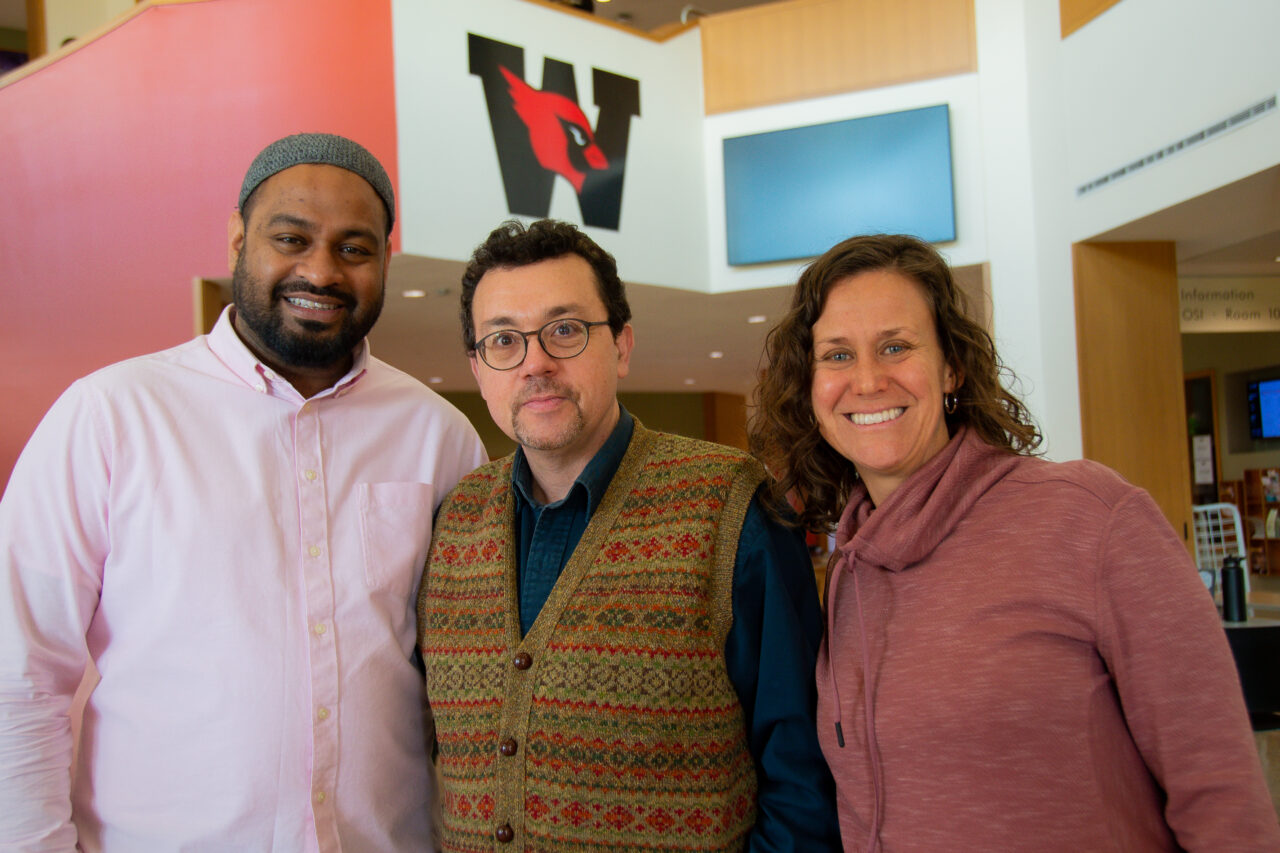 Both Shaykh Jamir Meah and Rev. Tracy Mehr-Muska have taken unusual personal journeys to get to their roles as Wesleyan University's newest chaplains – experiences make them uniquely poised to serve the campus community.
Rabbi David Leipziger Teva, director of the Office of Religious and Spiritual Life, said Meah and Mehr-Muska's recent additions to the team will allow the department to offer more and a wider variety of programming, including opportunities to improve inter-faith literacy on campus and help with students' mental health and well-being.
"We want to make sure that there is a support system for students' religious and spiritual lives. But also, one of the things we are thinking about is how to reach the part of campus that doesn't identify with a specific religious tradition," Teva said.
For example, he had recently met with a student who grew up in a religious household but found as they got older that it no longer made sense for them. "That person, like so many on campus are spiritual seekers. They are still searching for something. The Office of Religious and Spiritual Life ORSL has the staff to engage with people that are interested in finding secular, humanistic or spiritual values," Teva said.
Teva said the new chaplains have something crucial in common – they are both exceedingly good listeners. In an environment where being busy and stressed can be seen as a badge of honor, having people around who can encourage the community to take a step back and consider the bigger picture mentally, emotionally, and spiritually is a benefit.
"(The new chaplains) are listeners without an agenda. That's a rare skill and really valuable," Teva said. "A chaplain is somebody who want to see you thrive academically and wants to help you find the support systems so you can thrive socially, becoming the best version of who you are meant to be."
Rev. Tracy Mehr-Muska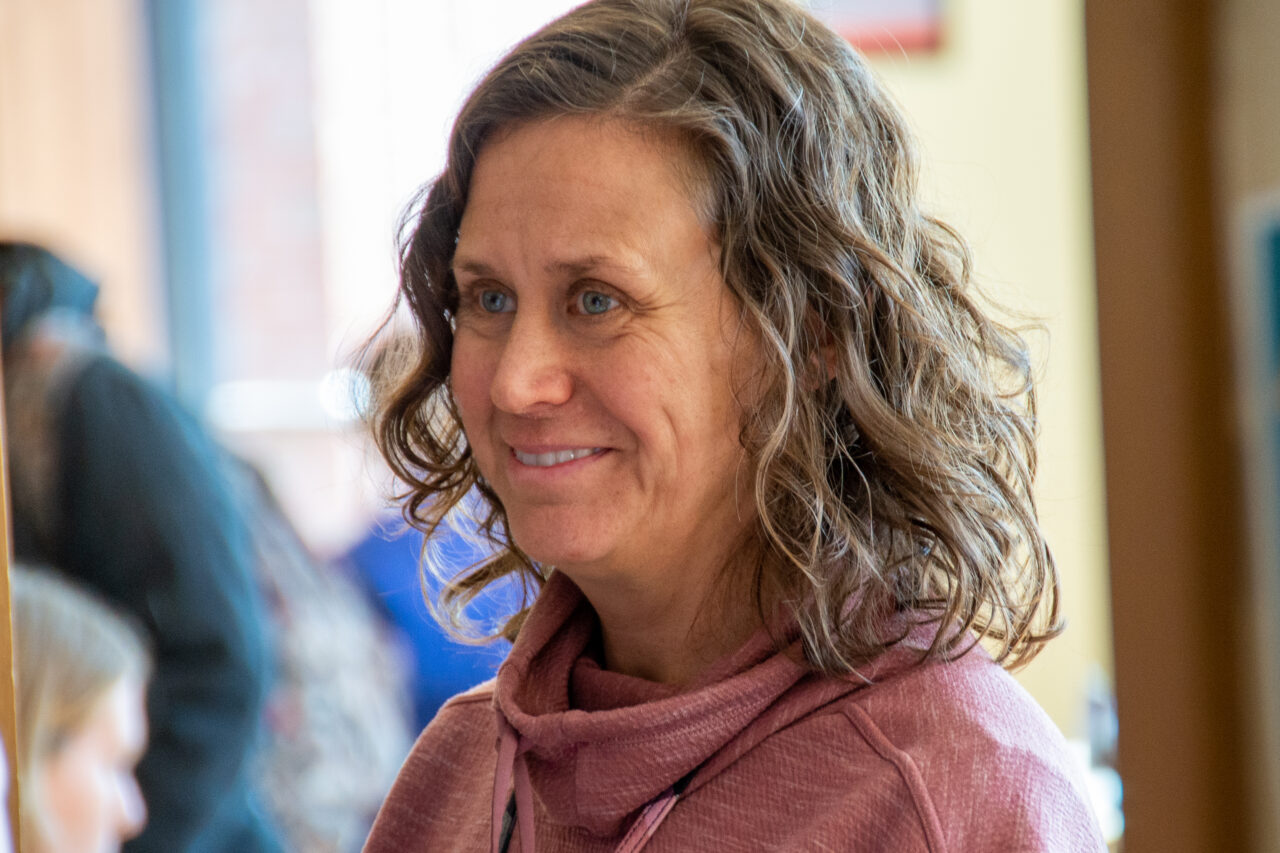 In a previous life, Rev. Tracy Mehr-Muska was a marine scientist. She had served in the Coast Guard, where the chaplains helped get through a challenging time in her life. But it was being in her church where she truly felt home.
"(Being a marine scientist) was so fun and entertaining but I always felt most fulfilled and really purpose driven when I was serving my church, which I was really involved with," Mehr-Muska said.
A turning point came when a friend at church was wrestling with end stage cancer. "I really did not want to go. I was terrified at the thought of visiting this person, but I felt like I should, and it was right next door to my office so I thought, I'm just going to make myself go. It turned out to be such a sacred moment. We prayed together and she talked about her fears and her life and her concerns and joys. In that moment I said, this is what I need to do for the rest of my life," Mehr-Muska said.
She took her vows as a Presbyterian minister almost 20 years ago and has served in various settings including a trauma hospital, prison, church, and hospice. This is her second tenure at Wesleyan.
"I absolutely love providing one on one support to students, whether they identify as religious or not. Talking about questions like, what should I do with my life? Who do I love? How do I interact in a healthy way with my parents?" she said.
Shaykh Jamir Meah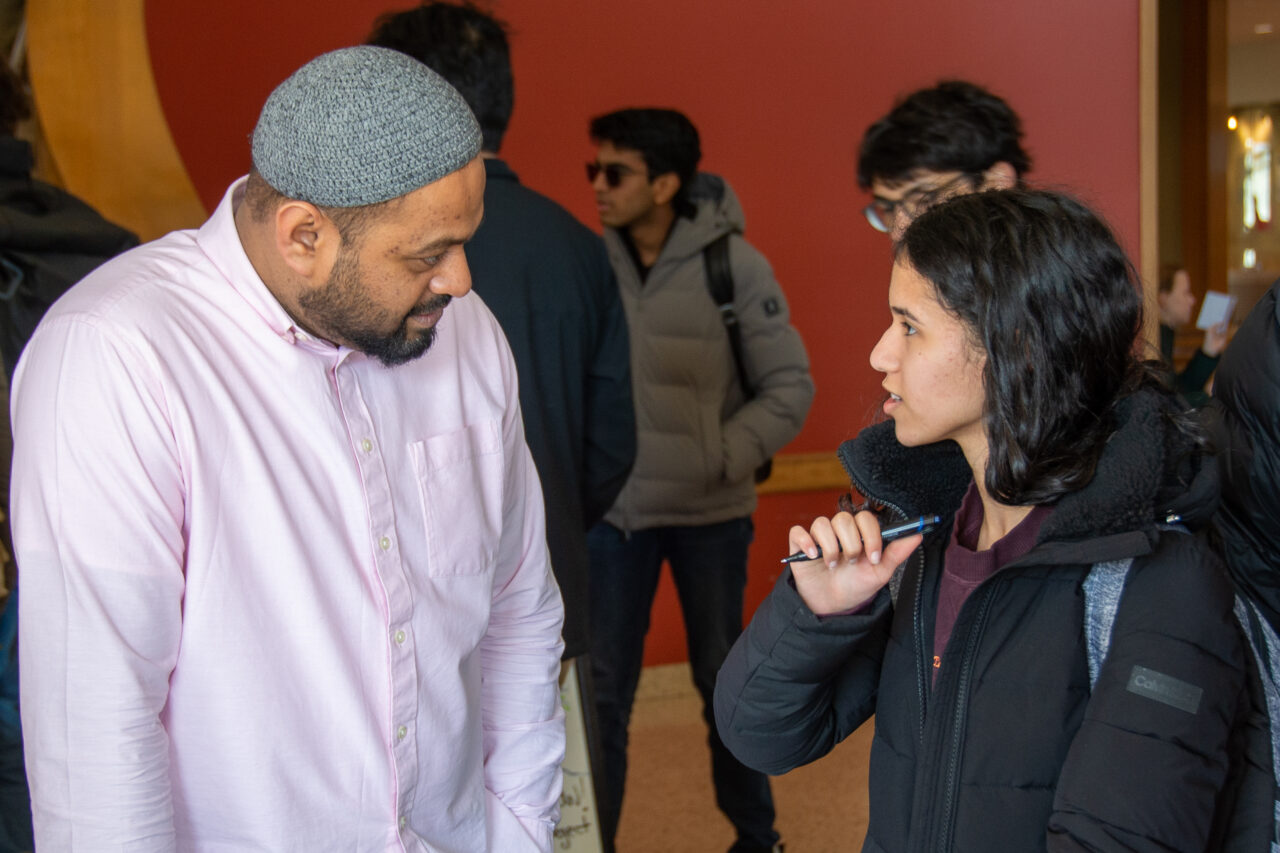 When Shaykh Jamir Meah was growing up as a teenager in Hamstead, London he was, in his words, doing his thing. Matters of spirituality and faith were not immediately top of mind, even though he grew up with the tenets of the Muslim faith. "I was not thinking about religion much, doing a lot of things my parents weren't happy with," he said. "Then I realized there was something more to life and something more I was missing."
Meah graduated from college and went to work doing graphic design for a newspaper. "Part of me was not getting fulfilled. You can call it a spiritual crisis of sorts," Meah said.
He took what might he considered an extreme step for anybody – he walked away. He moved to an Islamic community in the desert in Yemen where he studies Islamic sciences. In the end, Meah walked back towards something familiar but distant – his faith.
Over the next nine years he studied, deepening his faith and certainty that Islamic ministry was his calling. Like many young people at Wesleyan, it took him some time to find out what he was meant to do. "I've probably gone through the things they've been through," he said.
He believes that something important – and relatively simple – he can do is to be completely accessible as a spiritual leader and as a presence on campus. It is the in moments of offering food, a safe place, or a kind word where people are healed. "It is about making sure that there is someone to listen and to try to understand where they are coming from," Meah said.