Dance Department Holds Ukrainian Dance Workshop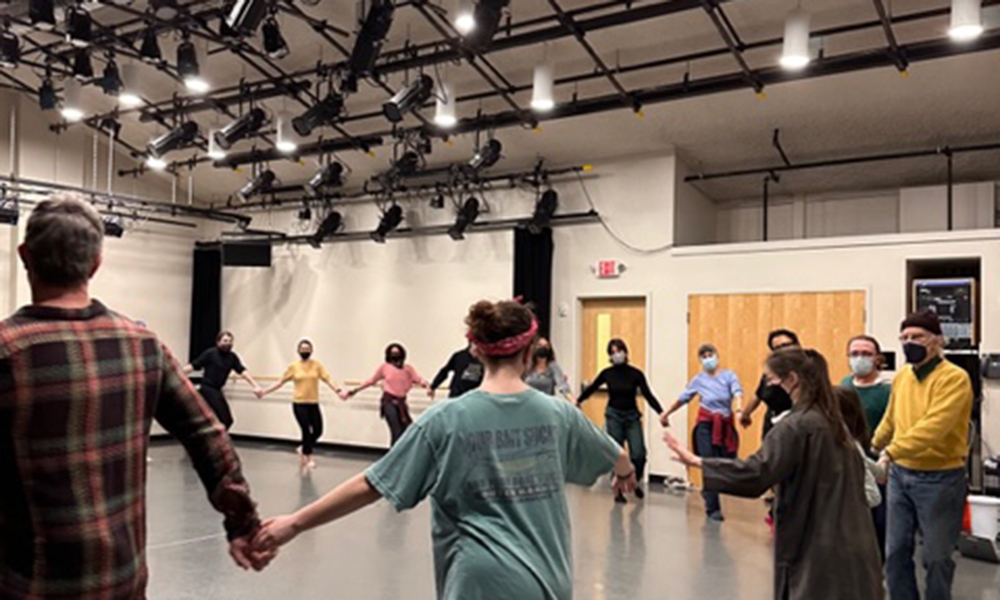 In recognition of a year since the Russian attack on Ukraine, Wesleyan's Dance Department and WesWell co-hosted Ukrainian dance artist Mariia Bakalo, to teach a Contemporary Dance class and a workshop in Ukrainian Dance: Choreotherapy. The Choreotherapeutic approach focuses on the collective dynamic experience of moving together in rhythm and special configurations with other people. Bakalo taught a Bukhovynian dance from the southwestern region of Ukraine.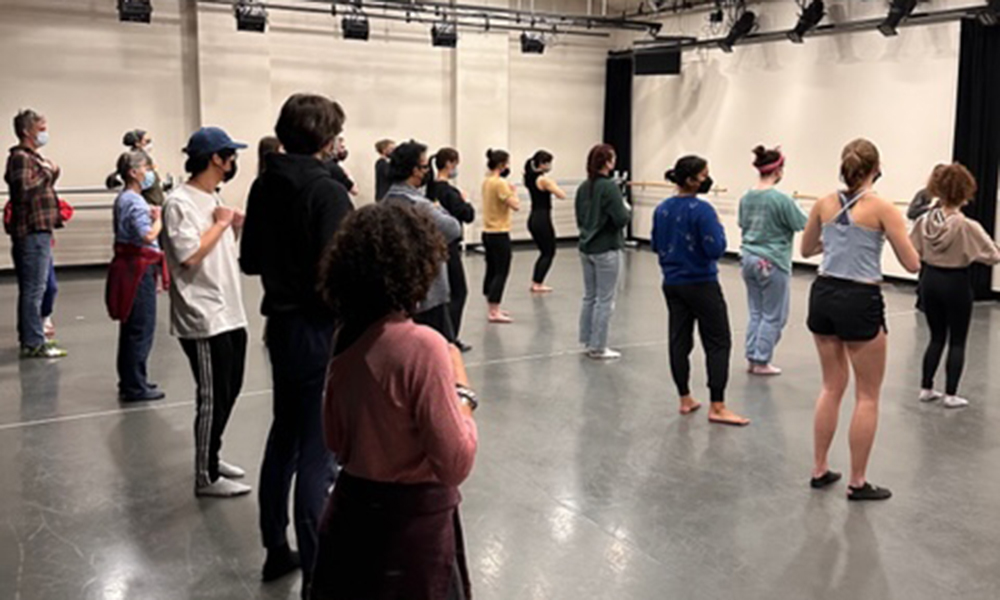 Participants, including students, staff and faculty, children and Middletown community leaders from Community Health Center of Middletown and the Free Center, learned, laughed and sweat together. "The event was a testament to the resilience of human spirit and the power of dancing in community. It is also a testament to what Dance at Wesleyan represents," said Katja Kolcio, Associate Professor of Dance.