Three Wesleyan Alumni Nominated for Academy Awards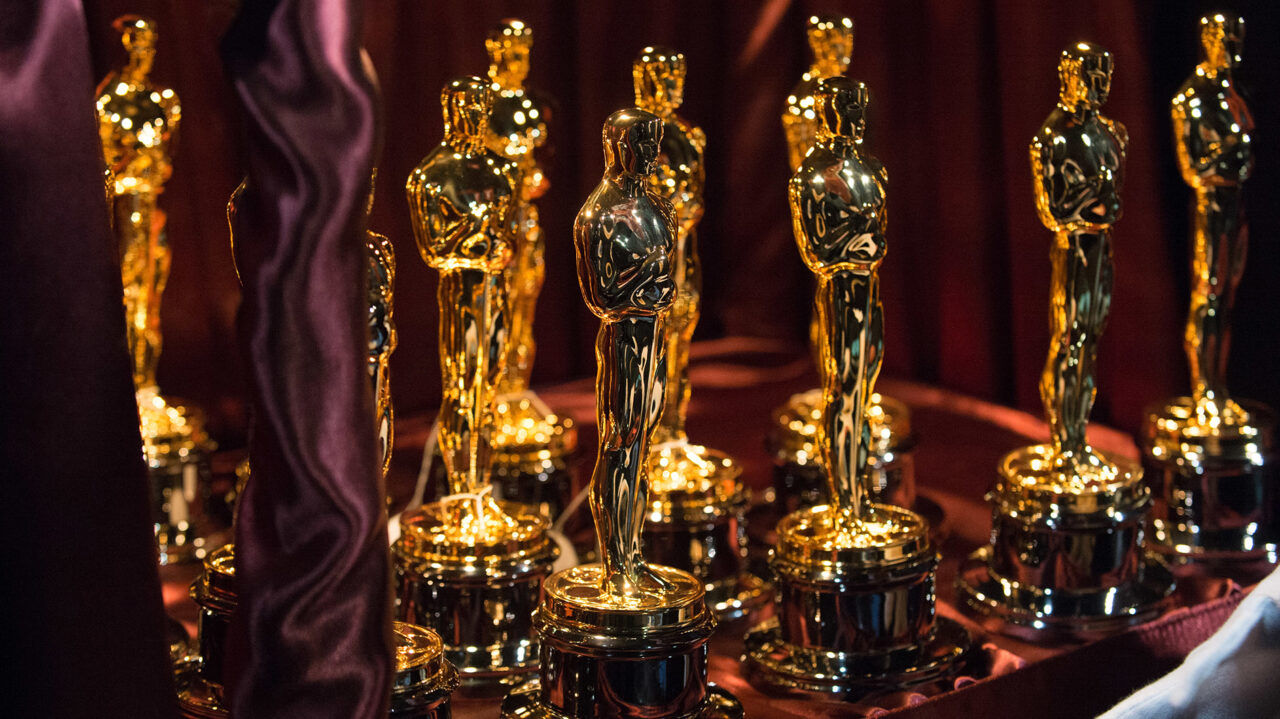 For a trio of Wesleyan alumni working in film, news of their being nominated for an Oscar arrived like a triumphant Hollywood ending—a result of hard work, passion, and deep commitment to their craft. The Wesleyan community will be cheering them on as the 95th Academy Awards ceremony airs on March 12.
Sara Dosa '05 directed the Oscar-nominated documentary "Fire of Love," the story of French volcanologists Katia and Maurice Kraft, who spent their lives chasing eruptions and documenting what they found. Ben Procter '96 was one of the three people nominated for the production design of the blockbuster "Avatar: The Way of Water," directed by James Cameron. Jody Binswanger Snider '76 served as co-producer on the Oscar-nominated documentary short "Stranger at the Gate," the story of Muslim woman who came to face to face with a Marine who intended to bomb her community center.
SARA DOSA '05
January 24, 6 a.m., the Sundance Film Festival. Sara Dosa was surrounded by her colleagues and fellow filmmakers, all wearing vintage shirts emblazoned with volcanoes as they watched the Academy Awards-nomination broadcast. When the news of her nomination was announced, Dosa clutched the first book Katia and Maurice Kraft had ever written, the story that inspired her work on the documentary, as she felt an overwhelming wave of gratitude.
"It was surreal and continues to be surreal. I make rather idiosyncratic films about idiosyncratic people and never in a million years did I imagine that the film I made would be considered for the Oscars," Dosa said. Shad been working on the documentary for the past year and a half, using footage the couple had shot of their work studying volcanoes.
"The images they shot were just spectacular and so surreal, just unlike anything I ever saw. The fact they were so in love with each other and the Earth—I felt like they were out of a myth. For me as a filmmaker, I'm particularly ignited by stories about the human relationship with non-human nature, especially if it takes a mythological or allegorical dimension," Dosa said.
It was during Dosa's time at Wesleyan that the possibilities film offers as an art form became apparent. During her first two weeks on campus as a first-year student, Dosa went to the long running Wesleyan Film Series where she saw "O, Brother Who Are Thou" and "Requiem for a Dream." Her life was forever changed.
"I thought of movies as entertainment. Of course, they are entertaining, but I didn't understand the artistic dimension until I got to Wesleyan," said Dosa, who majored in anthropology and sociology.
JODY BINSWANGER SNIDER '76
When Jody Binswanger Snider attended Wesleyan in the 1970s, it was not yet possible to major in film. She chose to major in American Studies concentrating in the visual arts. "Jeanine Basinger got me so excited about film and the history and making of film. She was the inspiration," Snider said. "Film classes were really exciting. We were focused on learning about film genres and the Hollywood system. Getting credit for watching and talking about films was pretty great."
Snider took some time before landing in her film career. She worked as a television and radio producer before finding her way back to what she described as her true love. "It's been great. It's very eclectic. My career hasn't always been one path, but it's always been in media," Snider said.
Over the course of the past six years, Smartypants, the production company Snider works for as executive producer, development, nonprofit & education, has created a series of shorts called "The Secret Life of Muslims," the goal of which was to dispel Islamophobia by highlighting the contributions of Muslim Americans to society.
During their reporting, Snider and her colleagues heard the story of a Marine who planned to bomb a mosque and decided to not move forward when he felt the warm embrace of the community. "When we came upon this story, we really felt that it needed more time," Snider said.
Snider worked on the nominated short documentary as a co-producer, meaning that she tracked every iteration of the film and made suggestions to tighten and clarify the story.
She doesn't really let her mind go to what it would be like to win—just getting nominated is enough to change the trajectory of the film. An Academy Award nomination works wonders in terms of getting the documentary into educational environments, where the story of empathy and change can truly resonate. "We are very excited about the short's potential use as an educational tool," she said.
BEN PROCTER '96
Ben Procter promised himself that on the morning of the Academy Awards nominations, he was just going to play it cool. "Of course, at 5 a.m., my body woke up on its own. I hadn't set an alarm," he said. When the word came through, he promptly called his mom.
Procter, along with Dylan Cole and Vanessa Cole, were nominated for their work on "Avatar: The Way of Water." The movie has made more than $2.2 billion worldwide, putting it in third place among the highest grossing films of all time. "It's a historic movie in multiple ways—how well it's done at the box office, the experience it gives people, but also the way it is made. It's a special process," he said. "It's a privilege to work on these films."
What's interesting about Procter's Wesleyan journey is that he never took a practical film class. He was a studio art major with a concentration in photography. His experience with Wesleyan film classes were in genre analysis. "I never touched a (film) camera or did any of that stuff at the time because I was interested in design," he said. "I didn't know if I wanted to be an architect or a graphic designer."
Procter's role is to help director James Cameron create "Avatar's" complex worlds, specifically the human venues in the film. Cameron is known for the richness and complexity of his environments, so Procter will often design machines and environments that are rooted in a heightened reality. What he designs must work for both the practical shots of human beings performing on set and a rich virtual world.
As someone who dabbled in many artistic ventures, both at Wesleyan and beyond, Procter has found his calling. "I've discovered working on movies as a designer in the art department is the ultimate design playground for me … you can be a graphic designer, an architect, a geologist. It's terrific," he said.
Pictured at top: Richard Harbaugh / ©A.M.P.A.S.