Wesleyan Again Named Fulbright Program Top Producing Institution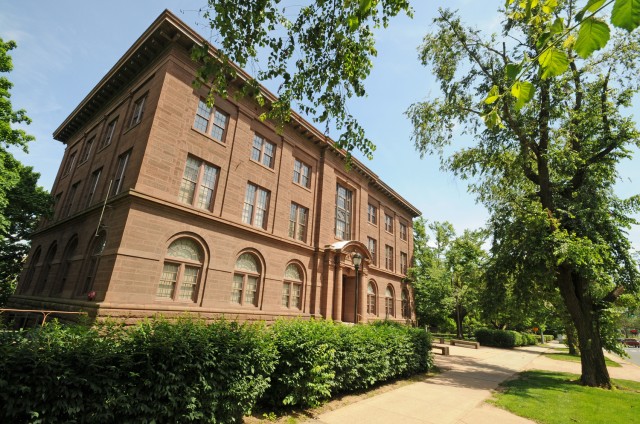 The U.S. Department of State announced that Wesleyan University is a Fulbright Program Top Producing Institution for the 2022-2023 academic year. This is the fourth consecutive year Wesleyan has appeared on the list.
"Fulbright is interested in Wesleyan's commitment to thinking about how what happens in an academic setting interacts with the real world and how that can be mobilized in a positive way," Erica Kowsz, Assistant Director for Fellowships at the Fries Center for Global Studies, said in a previous interview.
The list of Fulbright Top Producing Institutions for 2022-2023 was published in early February.  "Thanks to the visionary leadership of these institutions, administrators, and advisors, a new generation of Fulbrighters—changemakers, as I like to say—will catalyze lasting impact on their campus, in their communities, and around the world," said Lee Satterfield, Assistant Secretary of State for Educational and Cultural Affairs, in a statement.
Seven Wesleyan University students were named to the Fulbright program during the 2022-23 academic year, five of whom accepted the opportunity:
Andrew Finkelman '22 is currently serving as an English Teaching Assistant in Spain.
Alphina Kamara '22 is now working as an English Teaching Assistant in Zambia.
Justin Kim '19 received study/research grant for creative and performing arts, and is doing filmmaking in South Korea.
Anna Marti '22 received her English Teaching Assistantship to Greece through the Hellenic American Educational Foundation (HAEF).
Alexandra Prendergast '20 is currently in Belgium for her English Teaching Assistantship.
In August 2022, the Wesleyan Connection profiled these students' academic and personal journeys.
Kowsz believes that current Fulbright success at Wesleyan begets future interest. "When Wesleyan students win Fulbright grants it often encourages great students to apply, even when they feel a bit daunted by the process. I love to see students encouraged by their peers' success and learning from near-peer alumni about how to shape their path after Wesleyan," Kowsz said.
The Fulbright Program is the U.S. government's flagship international academic exchange program. Since its inception in 1946, over 400,000 talented individuals from all backgrounds have participated in the program and returned home with an expanded worldview, a deeper appreciation for their host country and its people, and broader professional and personal networks.
"As a diplomat, I love the Fulbright Program because it supports changemakers and fosters global cooperation. Fulbrighters strive to make the world a better place in classrooms and countries worldwide," wrote Secretary of State Antony J. Blinken in his letter to the University.
Fulbright Applications are organized through the Office of Fellowships, a part of the Fries Center for Global Studies.