Emre Named Director of Shapiro Center for Creative Writing and Criticism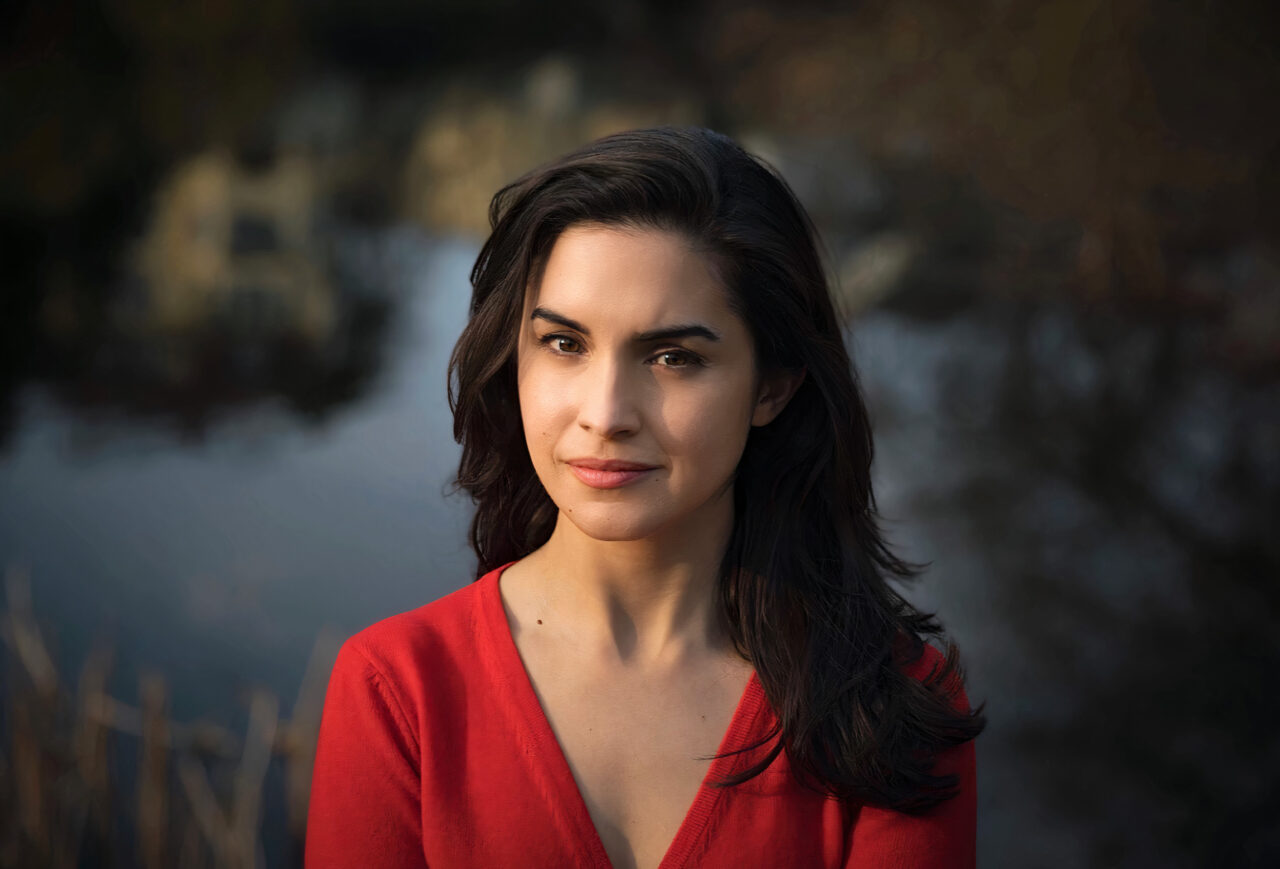 Merve Emre, scholar, critic, and contributing writer for The New Yorker, had no expectation as an undergraduate that she would have a literary career. An academic one, perhaps, but a life working in letters didn't seem to be in her future.
As a government major at Harvard, Emre expected to go to graduate school to study international relations. She'd done the appropriate coursework but found herself disengaged from her own field of study. It was literature that captured her attention. "(Literature and criticism) is a process of endless intellectual renewal and gratification. It's a constant act of communing with the living and dead," she said.
She came to the study of the subject "quite late and quite unprofessionally," Emre said. "I went to graduate school (at Yale University) because I loved reading which is, as anyone would tell you, a really silly reason to go to graduate school."
Graduate literature studies can be a solitary task—long days spent reading and writing. It was in the evenings at lectures, talks, and other communal experiences where she found the intellectually invigorating community she sought. Emre hopes to build a similar environment in her new position as the director of what will now be known as the Shapiro Center for Creative Writing and Criticism.
"The Center can become a place to bring together, not just the different aspects of creative writing or literary study that exists in all of these disparate pockets of the university, but it's also a place where we can work across the arts," Emre said.
Emre, who was also named Shapiro-Silverberg University Professor of Creative Writing and Criticism, succeeds bestselling author Amy Bloom '75 in the role. She will start in her new position July 1, 2023.
"I am thrilled that Merve Emre will be heading the Shapiro Center for Creative Writing and Criticism, building on the extraordinary work that Amy Bloom has done there over more than a decade. One of the most important critics writing in English, the range of Merve's interests and affections is extraordinary—from the classics to cutting edge experimental work," said President Michael Roth '78.
"Merve Emre first caught my eye as a writer and a critic at The New Yorker and the New York Review of Books and then I had the great pleasure of welcoming her to Wesleyan as a Distinguished Writer in Residence. Her thoughtfulness (in both senses) and her clarity are matched, more than matched, by her warm interest in others and her leadership. It is sad, of course, to leave the Shapiro Center. It is wonderful to leave it in Merve's excellent hands," Bloom said.
"Merve Emre is one of the most impressive as well as prolific critics writing today, her work consistently fresh and full of insight. I know from working with Merve at the New York Review how diligent she is, and know her energies and charisma will be an asset to Wesleyan. She will bring the kind of attention to the Shapiro Center that Anne Greene did when I was a student here, and most importantly that level of commitment and connection to students," said Emily Greenhouse '08, editor of the New York Review of Books.
Building on the Center's already robust programming, Emre has planned a series of lectures, master classes, and other opportunities for Wesleyan students, the Connecticut community, and the wider literary world to engage. In keeping with Wesleyan's interdisciplinary ethos, Emre is exploring partnerships with other disciplines, like theater and visual art. "Wesleyan has long been a home for vibrant writing across many genres and languages, and Merve's exciting plans for the Center will benefit the entire Wesleyan community," Roth said.
In some sense, Emre hopes a literary scene will spring up around the Center; a place where students from all majors who are interested in writing and books can come, hang out, exchange ideas, and experience the newest innovations in the field.
"What I am doing represents a merger of two models; first, my experience in graduate school, with a regular pattern of talks and seminars that people attended that gave a structure to days you spend otherwise alone, reading and writing. The second is from my experience as someone who is generally involved in the way literature is received outside the academy. There is a real hunger for people who don't necessarily study or write literature professionally to hear someone else talk about what reading and writing meant to them," Emre said.
Emre's first speaker series as the director of the Center will be called "The Critic and her Publics," featuring practicing critics across a variety of genres, media, and topics speaking about their careers and the function of criticism in the present moment. This in-person series will also be released as a podcast by the New York Review of Books.
"All criticism does four things, not necessarily in this order or with this level of intensity: It pleases. It persuades. It teaches. It consecrates," Emre said. "If you are not getting some sense of pleasure from the criticism you are reading, I am not sure why it was written."
She plans to work with Wesleyan University Press, one of the nation's most important publishers of poetry, to hold a reading series featuring poets Evie Shockley and Kazim Ali. In addition, the Center will hold master classes with audio book narrator Edoardo Ballerini '92 and graphic novelist Gareth Hinds, offering another window into the literary experience. Finally, there will be a lunch series entitled "Ask Me Anything," featuring creative writing faculty, Distinguished Writers in Residence, Koeppel Fellows, and alumni.
"All of these people have worked out theories on how to take what they think about, and put in into practice," Emre said.
Emre will also be joined by the 2023-24 Shapiro-Silverberg Distinguished Writers-in-Residence, Damion Searls—a translator of more than fifty books from German, Norwegian, French, and Dutch and a writer in English—and Chigozie Obioma–whose two novels, The Fishermen (2015) and An Orchestra of Minorities (2019) were shortlisted for the Booker Prize—during the upcoming academic year.
The Center hopes to demonstrate the practical application of a literary life. It is possible to make a living trading in words and ideas, but for many college students those jobs are unknown. "The point of this all is to make all the different configurations of careers visible to students," she said. "I want them to realize that (literary) ambition is within reach. I want them to feel like they are not alone on that journey towards becoming a writer, a critic, a translator, an academic, a podcaster, or an agent," Emre said.
Her own inclination as a scholar is to approach the study of literature from an unorthodox vantage point. She 's not interested in the consensus coming out of the literary capitols of New York and London. "I think it's always nice to be a bit of an outsider, wherever you are," Emre said.
In an era where there has been an increased emphasis on the work of modern writers, Emre see the value of an approach that balances the past and the present.
"We are living in a time when old texts are not as valued as they once were, and I think we are losing a sense of where those texts came from. To me, being able to think historically about something like (Plato's Symposium) or something like Troilius and Cressida is being able to understand the time and place from which those texts arose and to find what is universal that allows these texts to continue to speak to us today," Emre said.
Emre is certainly prolific in her own right. In addition to working on a book entitled Love and Other Useless Pursuits, she lectures across the world, is active on Twitter, and writes for The New Yorker (two of her most recent pieces include an exploration of the work of Italo Calvino and a heartbreaking meditation on the future of a baby girl rescued from the rubble of the earthquake in Syria.)
Through her own example and the work of the Center, Emre hopes to demonstrate that the literary life is a worthy way to spend one's days.
"I want students to feel like they have access to a set of courses and programs that allows them to both appreciate the written word and to understand how it is brought into being. I want them to feel like there are other people who they can talk to about their craft, their appreciation, and their ambition," Emre said.