'Dance as Activism' Students Create Movements to Poems from Browne's 'Chrome Valley'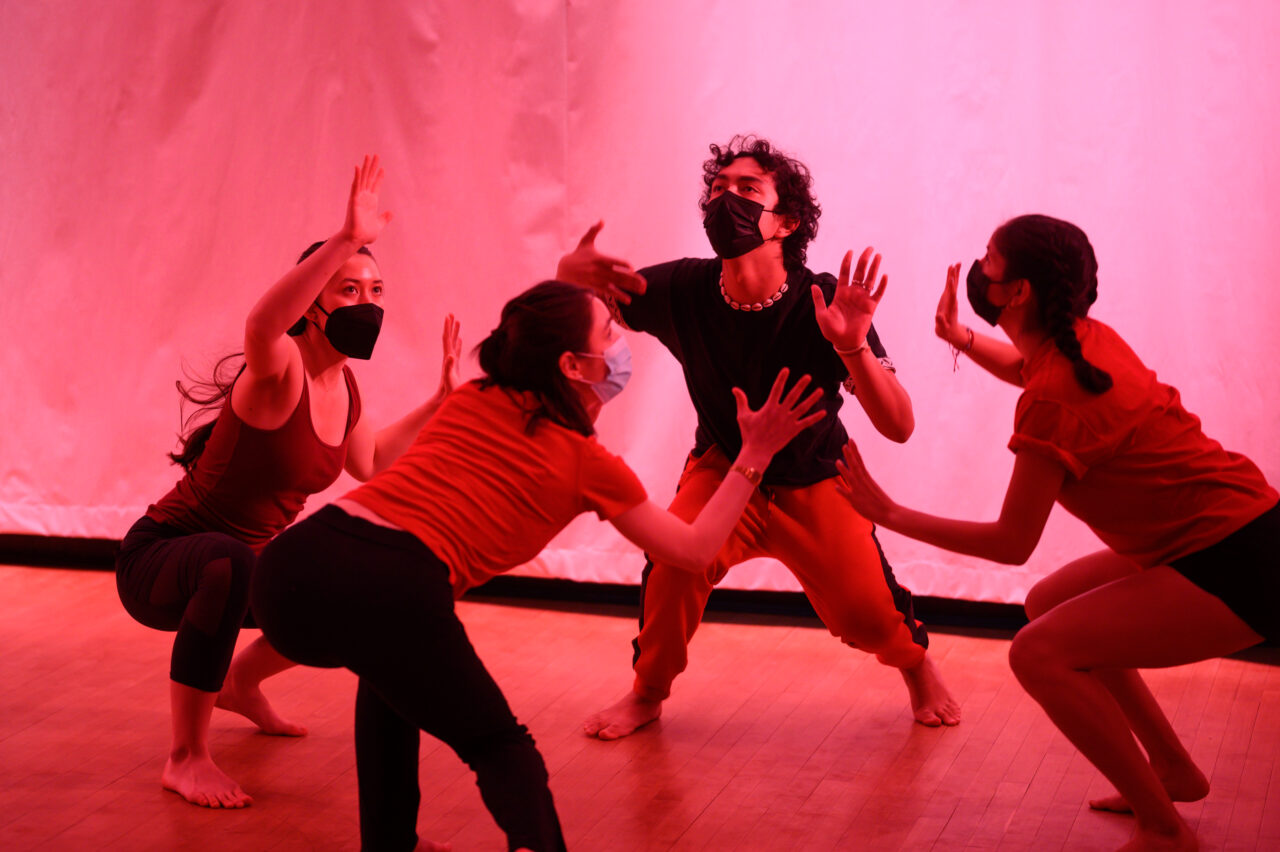 Students from the "Dance as Activism" course this spring will perform a new movement piece based on excerpts from Shapiro-Silverberg Distinguished Writer in Residence Mahogany L. Browne's poetry collection "Chrome Valley" at Lincoln Center in New York on September 9.
Their performance, called "Movement Through The Valley," received its first showing in the Bessie Schönberg Dance Studio April 14. The "Dance as Activism" course is taught by Assistant Professor of the Practice in Dance and African American Studies Joya Powell. On May 8, the class will share individual projects—solos and duets, and a workshop­—in conversation with social issues of their choice.
The 20-minute showing of movement activations was created as an interpretive response to Mahogany L. Browne's poetry collection "Chrome Valley" published in February.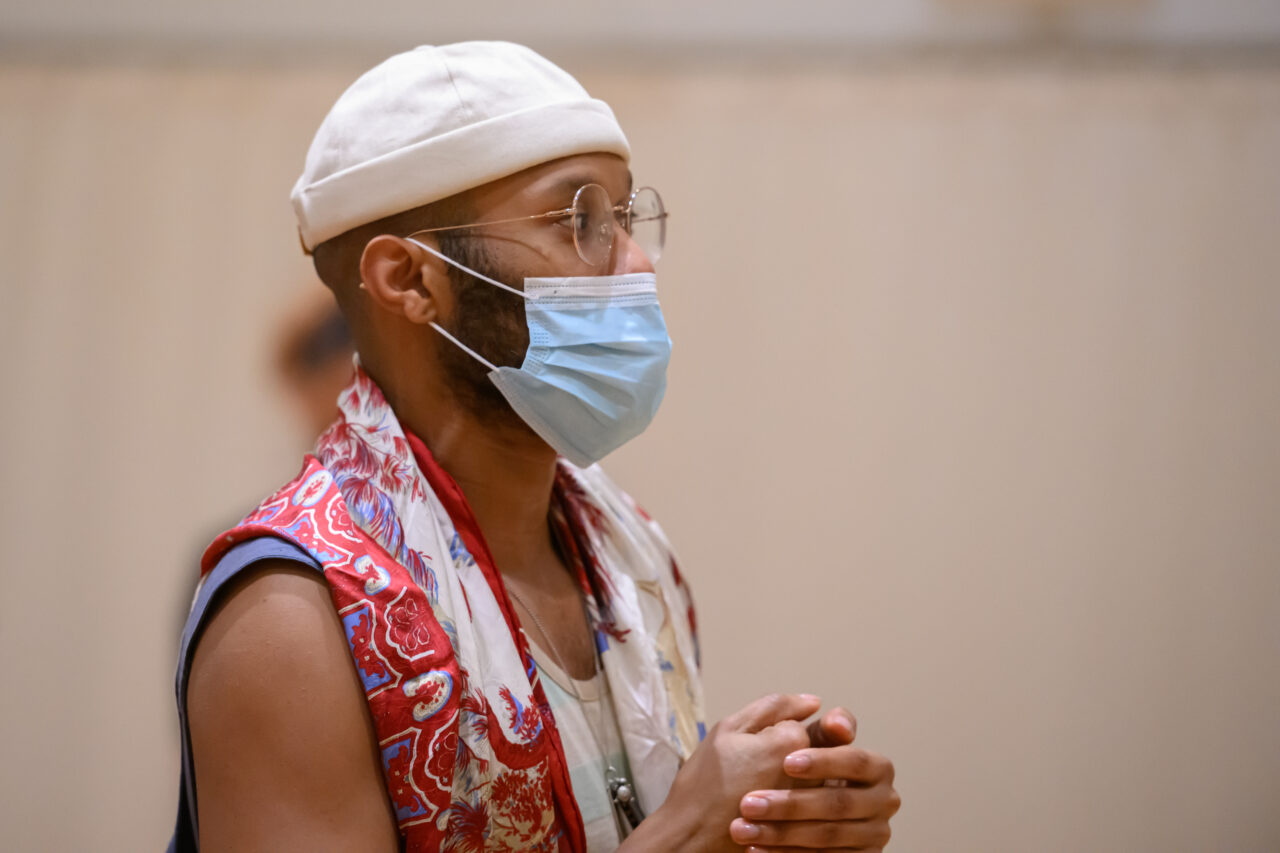 The performance was directed by Jonathan McCrory, Executive Artistic Director of the National Black Theatre in Harlem, who Browne brought in to help facilitate campus engagement. The two have collaborated since 2016. McCrory worked with the class on the interdisciplinary process, suggesting ways to unpack the text.
"Browne's poetry has helped to be a salve in giving so many people voice and not feel voiceless, and creating space for us to be witnessed as a community in the midst of our own transformation," McCrory said.
Browne was interested in seeing the different ways that her work, words, and visions could live outside and off the page. "One of the ways she was looking to do that was through an embodied practice and exploration," Powell said.
The crafting of the work included an element of professional development for students. McCrory asked the class to create one-page creative briefs responding to the poems, which were discussed over several Zoom sessions. "What's the big, juicy question that you're trying to address?" McCrory asked students to answer during the creative brief process. "And then how are you feeding that through different creative forms of expression?"
Director of the Center for the Arts Joshua Lubin-Levy '06 and Associate Director for Programming and Performing Arts and Adjunct Assistant Professor of Theater Fiona Coffey initially reached out to Powell to see if this idea might fit with her class's curriculum.
"We had suggested layering this experience into a course where students would have the opportunity to experience this sort of development process," Coffey said about activating the written word into a performance.
"I'm always looking for ways to collaborate with other artists," Powell said.
One of the responsibilities of the Center for the Arts is to be responsive to a broader world of arts and culture. This project has been a way for students to be part of the process of making art that has social and political impact.
"This collaboration is a shining example of exceptional staff and faculty really working together to find a way to foster a meaningful engagement for the students with one of our artists or writers in residence," Lubin-Levy said.
"Joya was a dream to work with," McCrory said of Powell's helping to train the next generation of practitioners to be centered in their body.
Since 2020, Powell's class has examined how dance can engage with difficult subject matter and tell the story of social justice issues and movements—what she is most passionate about—and how she understands the world around her. "How can dance actually be a vehicle for change in the world?" Powell asked.
Her class was curious about what it meant to honor someone else's lived experience and then channel that through your body. "I think her class is this perfect vessel for experimentation," Coffey said of embedding artists in Powell's classroom, including Toshi Reagon in 2022.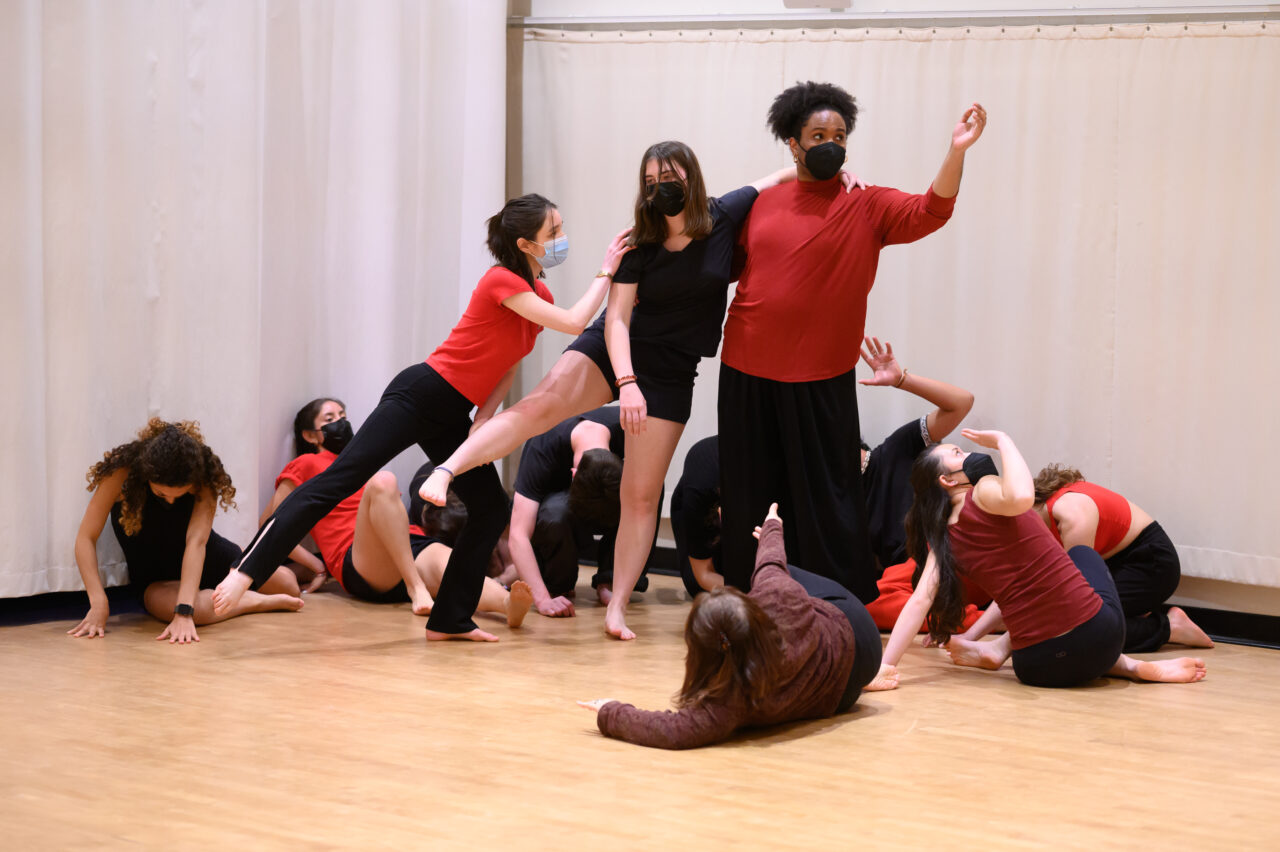 This was the first dance class for Itzel Valdez '23. She wanted to make sure their movements stayed consistent with what Browne was trying to relay.
And this was the first time Elijah Leshnick '25 had choreographed a work. He was focused on utilizing his body to better understand the emotion. "It's better to get the emotion and the feeling of the poem first and then base your choreography off that," Leshnick said.
Powell thought it was important that her students work in small groups to be in conversation with and support each other. The students' ideas and reflections were then animated during an eight-hour in-person intensive with Browne and McCrory the weekend before the performance during rapid-fire rounds of feedback and revisions. Their development process continued up until the evening of the sharing.
Browne and McCrory had helped students narrow the scope of the performance to focus on four of the poems from her anthology. Excerpts from the opening poem "HOMER, LOUISIANA," about the history of slavery repeating and rewriting itself in racist violence and cultural appropriation, were laced throughout the sharing, and bookended the evening as devised by Powell. "PRE-RECORDED" included overlapping soundscapes about complex neighborhood relationships to drug addiction and incarceration as students swam backwards.
McCrory instructed the audience to move around the studio space at different points in the evening, forming a circle of chairs around the performers for "CHROME HAUNT." Smaller groups of seven or eight people gathered in the four corners of the studio for "HIJACK," using the flashlights of their phones to illuminate the dancers.
"We had to be very intentional," Arianna Ramirez '25 said about the way they incorporated audio recordings of their reciting of the poem "HIJACK."
The audience responded to themes of protest as well as tenderness in the work, along with a recurring motif of running.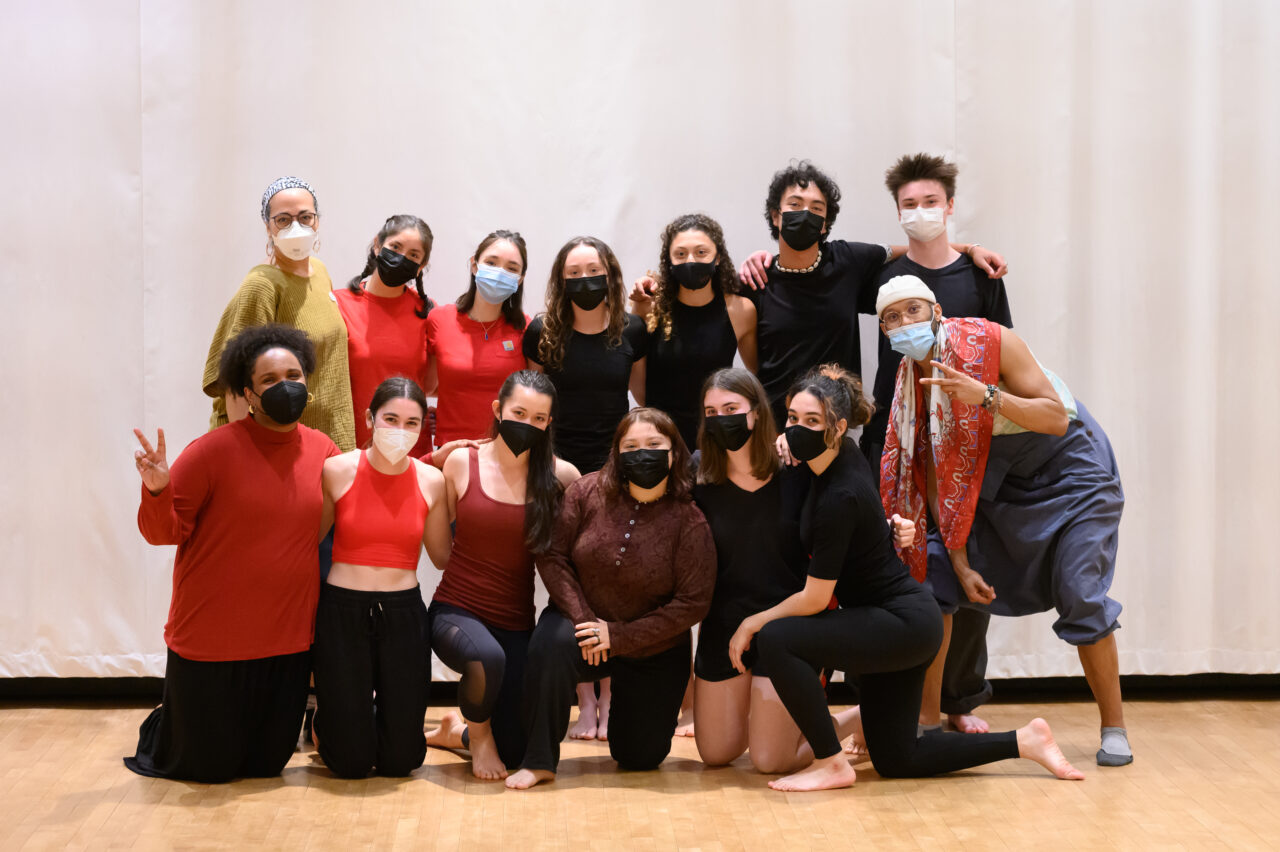 McCrory said the curiosity of the Wesleyan students he worked with created the pathway for the piece that was shared. "I really appreciated the ways in which the student body was receptive to new techniques and new forms," McCrory said. He was excited about the ways they looked at creating work.
"We are just so incredibly honored to have been a part of this process," Powell said.