Wesleyan in the News: May 2023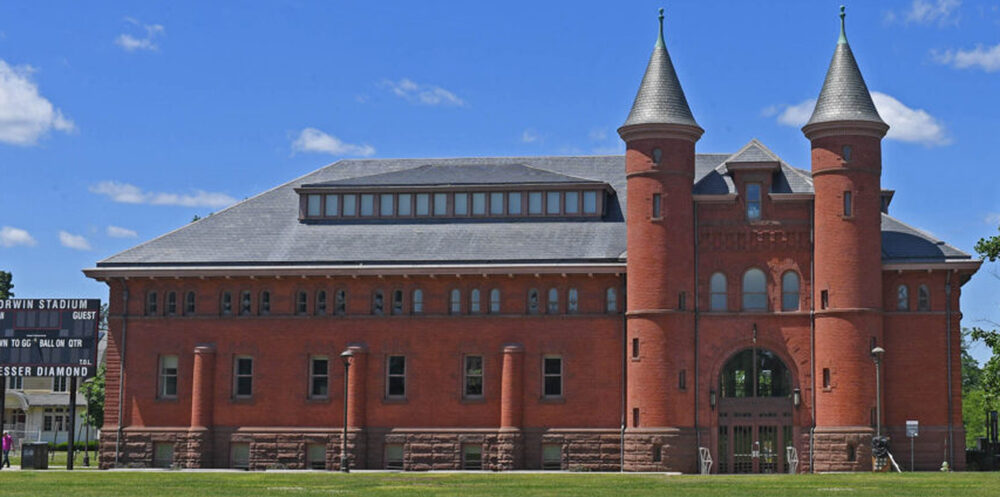 President Michael S. Roth '78 spoke about "Safe Enough Spaces" and their place in the debate around free speech at a symposium on Speech and Expression on College Campuses at Skidmore College on April 15.
President Roth wrote a book review of "The Age of Guilt: The Super Ego in the Online World" by Mark Edmundson for The Washington Post. The book examines online judgementalism through a Freudian lens, Roth writes. He called Edmundson's writing "engaging" with a "friendly yet incisive" tone.
The Chronicle of Higher Education's The Review newsletter quoted a tweet from Roth in a piece about scholars critical of conservative rhetoric surrounding diversity and inclusion in higher education. Roth's tweet, skeptical of a Washington Post Editorial Board piece that questioned how institutions maintain academic freedom, said the serious threat to education is "from governments defunding #highered, banning books, decimating tenure."
Jennifer Finney Boylan Hon. '23 wrote an Op-Ed for The Washington Post in response to the use of the term "biological gender" in conservative circles and legislation. Boylan argued that "what's in your pants is less important than what's between your ears," citing research that suggests the brains of young people with gender dysphoria react similarly to their cis-gender counterparts.
Robert Samuels and Toluse Olorunnipa, Joan Jakobson Visiting Authors, won the 2023 Pulitzer Prize for General Nonfiction for their book, His Name is George Floyd. The book outlines how Floyd's life was shaped by systematic racisms and how his murder brought global change.
Washington Post Columnist Karen Attiah mentioned Wesleyan in two weekly columns in response to mass-shootings before and after she appeared on a panel for the University's Center for the Study of Guns and Society's conference on Lessons from History on Domestic Violence, Firearms, and the Law on May 5. The panel session was recorded for a future segment on the "Our Body Politic" podcast.
Richard Grossman, the Andrews Professor of Economics, appeared on a Marketplace segment on the U.S. banking sector and why there are more than 4,000 different banks in the nation. Grossman explained that "banks weren't allowed to have branch offices. But a bank in Illinois that was sort of running out of room bought the right-of-way under a street so that they could expand their operation."
Mary-Jane Rubenstein, Professor of Religion and Science in Society, appeared on the Colin McEnroe Show on Connecticut Public Radio. Rubenstein and other guests talked about the idea of sacredness in both religious and secular spaces.
Visiting Assisitant Professor of Public Policy Thomas Becker penned a story for Time after his third fact-finding trip to Armenia in the last year studying attacks on the country during a conflict with Azerbaijan.
Jennifer Tucker, Associate Professor of History and Director of the Center for the Study of Guns and Society, joined the Red, Blue, and Brady podcast. Tucker discussed how legal decisions around firearms have been historically flawed and how the conversation around guns needs a new vocabulary.
The band MGMT, which was founded at Wesleyan by alumni Ben Goldwasser '05 and Andrew VanWyngarden '05, was featured in Yahoo! Entertainment in a 15-year look back at the band's "Oracular Spectacular" album.
WFSB spoke to students Ruby Clarke '24, Theo Dolan '24, and alumni Hannah Goodwin-Pierce '22 about a University reproductive health care policy starting in Fall 2023.
Grace Devanny '23 was featured by NBC Connecticut for her academic and athletic prowess as a seven-time All-American across three sports. Track & Field Head Coach Walter Curry called her the "best athlete that this school has produced at least in the last maybe 50 years."
Assistant Professor of Psychology and Integrative Sciences Andrea Negrete wrote an Op-Ed for the CTMirror calling for the state legislature to expand HUSKY insurance benefits to include undocumented immigrants under the age of 18.
The Connecticut Post interviewed Sebastian Zimmeck, Assistant Professor of the Practice in Computer Science, for a story on artificial intelligence softwares like ChatGPT and how they might expand into the medical field. Zimmeck pointed out that those using the service could reveal some information to the program that the user does not want revealed.
"Maybe you look for a particular disease you suspect you have — say you have a cold," Zimmeck told The Connecticut Post. "And then you reveal to the provider (of the AI) that you do have a cold because why else would you ask that question."
Former President and CEO of the Knight Foundation Alberto Ibargüen '66, Hon'11, P'97 was announced as an honorary degree recipient from Northeastern University. Ibargüen is a former member of the Board of Trustees at Wesleyan and graduated with a Bachelor of Arts degree.
Mary-Jane Rubenstein, professor of Religion and Science in Society, spoke with Vox for a story on the parallels between the language surrounding the corporate space race and the colonialization of the Americas by European Christians in the 15th century. Rubenstein's book "Astrotopia: The Dangerous Religion of the Corporate Space Race" came out in 2022.
The CT Mirror wrote a story on a Wesleyan SurveyLab study released on May 1, which says that 60 percent of Connecticut voters approve of the job Gov. Ned Lamont is doing and support policies being considered in the state legislature. Assistant Professor of Government Logan Dancey was quoted in the piece saying, "The public simultaneously supports government spending in a variety of policy areas while also wanting tax relief. State legislators will ultimately have to make tough decisions about which tax cuts and spending items to prioritize."
Robyn Autry, associate professor of Sociology, penned a scathing rebuke of Jerry Springer's "The Jerry Springer Show" following his death from cancer at age 79 for MSNBC. Autry said the show capitalized on marginalized groups for views and humiliated transgender people at a time when "public conversations about trans experiences were even harder to come by than they are today. Those episodes were especially harmful," Autry said.
Independent journalist Gabriel Popkin '03 wrote a piece for Science on the classifications of the nation's forest inventory by the U.S. Forest Service and Bureau of Land Management, which were released last week. The reports filed by the agencies show some disagreement with other research published by academics regarding the amount of "mature" and "old-growth" forests in the U.S., Popkin wrote.
John E. Finn, Professor Emeritus of Government, joined First Amendment Unscripted by the First Amendment Museum to discuss common myths and misconceptions surrounding the U.S. Constitution.
Emily Fabrizio-Stover '18 was profiled for her Ph.D. dissertation on developing a test of tinnitus that could be used in animal models and human patients by UConn Today. She is a Ph.D. student in The University of Connecticut's Neuroscience department.
Ameen Beydoun '11 was interviewed by The San Diego Union-Tribune about his graphic novel "Habibti Pada," a story of a 10-year-old girl's journey in a new home after immigrating from Africa. Beydoun's second book in the series was named as a finalist in the Foreword INDIES Book of the Year awards.
Forbes referenced former Wesleyan Librarian Fremont Rider's book The Scholar and the Future of the Research Library, which was published in 1944, in a story for Forbes on the possible impact of artificial intelligence chatbots on library science.
Assistant Professor of Religion and History Joseph Slaughter spoke to POLITICO for a story on the history of gun violence in the United States. Slaughter said several religious groups in the Northeast and Midwest began to turn away from the death penalty in the 19th Century since many saw "violence as being completely incompatible with Christian fellowship."