Gallery: Wesleyan Students Dance, Sing at Spring Fling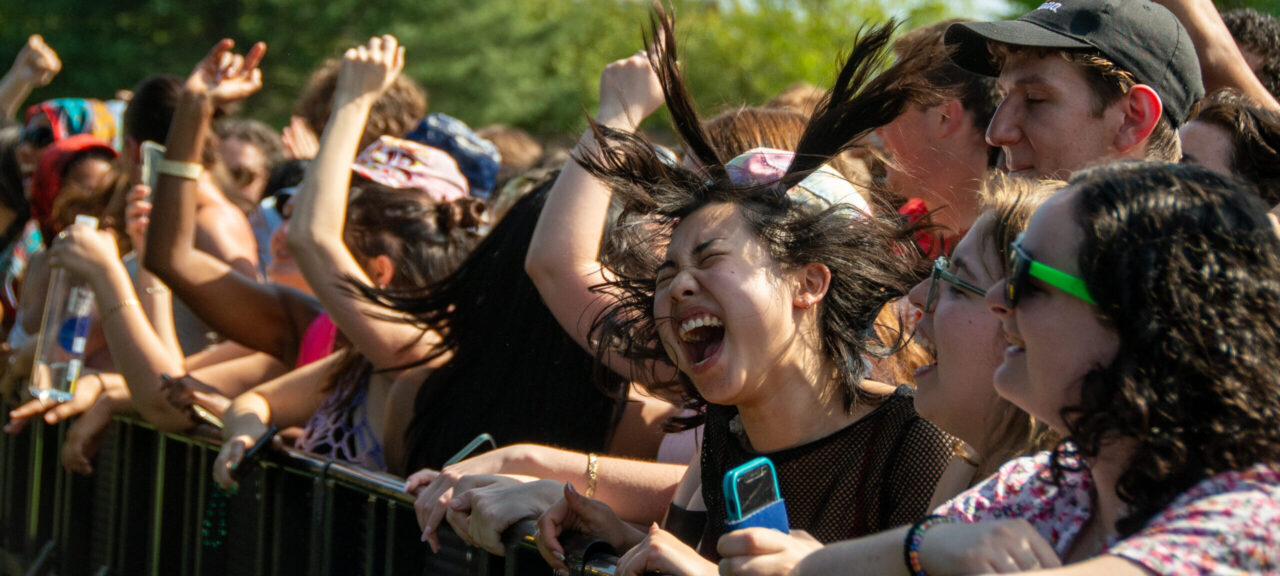 Hands touching the sky. Hearts vibrating to the beat of an amplifier with the bass maxed out. Cowboy boots scattered among the grass. Sunglasses of every shape and shade imaginable. Through all the variance of outfits and personalities, there was one constant among the crowd—smiles so wide and bright a dentist could only smirk.
From atop the pop-up Ferris wheel, all one could see was a swarm of students migrating to the stage and back into line for a dose of cotton candy—the energy burst needed to keep their hands up and feet moving.
"Wes is about the community and what we create out of it," Joseph Godslaw '23, a film major, said. "This is one of those things, it brings people together and I'm just glad to be part of it."
For many students it was their first taste of the Spring Fling fun, after a break due to the COVID-19 pandemic and WesDay (a hybrid faculty/staff and student celebration) in 2022. Spring Fling was a five-hour concert, food, truck, and carnival game filled day of adventure. Artists Tierra Whack, Destin Conrad, and Lil Weibo shared the stage with two student bands, Black Raspberry and Loose Geese, and three FXT Dance Collective dance groups.
Spring Fling was planned by the Office of Student Involvement, Concert Committee selected the musical acts, and it was funded by the Wesleyan Student Assembly (WSA) via the Student Activity Fee.