Wesleyan Announces 2023 Student Prize Winners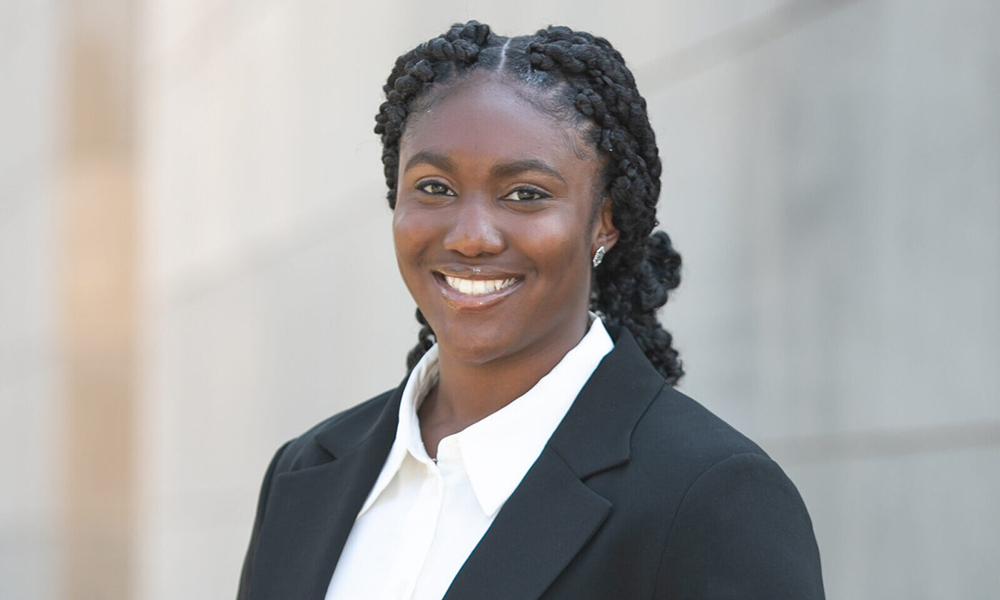 Paul Quach '26 felt that immersing himself in the work of the Wesleyan Student Assembly was a great way to make an impact and to find his place at Wesleyan. Eliana Bloomfield '25 found echoes of her family in her contribution to the Middletown community. Jackson Rane '26 used his family's background in mental health and their sense of humor to inspire his art. By following her passions, Olivia Adams '23 set an example for the entire University.
These students are just a few examples of the dozens of deserving prize and award recipients announced by Wesleyan University over the past several weeks. The prizes range from academic recognitions in specific subject areas to awards given for those who make indelible contributions to the Wesleyan community.
A complete list of winners can be found here.
"That students can find those activities that they enjoy, learn and grow from those activities, apply the lessons from those activities to help others, and then be recognized for their efforts, I think that's both lovely and important to making Wes the community that it is," said Jennifer Wood, dean of the Class of 2023.
Paul Quach '26 picked up a personal slogan back in high school and it followed him (in a good way) to Wesleyan—What Wouldn't Paul Quach Do? The answer—very little. The slogan helped him win the Cardinal Crest, awarded to the member of the Wesleyan Student Assembly who has "given honor to their post on the WSA or one of its committees through their leadership, and has selflessly served the greater interest of the Wesleyan student body."
"As an FGLI (first-generation, low-income) student of color among many other identities it takes a lot to make it here to Wesleyan—being a PWI (Predominately White Institution) and across the country for me— but to then go outside norms of 'comfort' seeking to belong on campus through student government is unheard of in my family," Quach said.
Eliana Bloomfield '25 grew up in a big, interconnected family. It was just natural to her to try to replicate those meaningful relationship during her time at Wesleyan. "In the real world, you're making connections with people from all walks of life," Bloomfield said.
At first, Bloomfield got seniors and Wesleyan students together at the Middletown Senior Center to make eye masks for her non-profit organization, Concussion Box, which creates an audio library with concussion stories. Initially intended as a one-off activity, it became a meaningful gathering for herself and some of the older people who attended.
She later worked with her fellow students to organize an event helping senior citizens learn American Sign Language at a comfortable pace and organized a bake sale at Wesleyan featuring Middletown bakeries. On top of all that, she worked as a local emergency medical technician (EMT).
These moments were her way to deepen the connection between Wesleyan and Middletown. For those efforts, Bloomfield was recognized with the Limbach Prize, awarded annually to the student who "has contributed the most imaginative, generous, thoughtful, and understanding social service to the people of the City of Middletown and/or the Wesleyan community."
It was a bit risky for Capra Prize winner Jackson Rane '23 to cast his senior thesis film about mental health in a comedic vein. But, growing up in a family of mental health practitioners with dry senses of humor, it just made sense for Rane to shape his story of a rock star help line operator as an edgy comedy with heart. "I did want to make a tasteful comedy about stuff people don't normally talk about," said Rane, who received the award named for famed filmmaker, Frank Capra Hon. '81, recognizing the best film to exemplify Capra's skill in telling a human story that contains both humor and pathos.
Olivia Adams '23 didn't intend to be a leader—she just didn't see herself as a person who jumps to the front. "That's just not my mindset at all. I just gravitate towards things I am passionate about," Adams said.
That approach, which resonated with the Wesleyan community, led her to be recognized along with Abbi Abraham '23 with the Vanguard Prize. The prize was established by Black alumni in tribute to the Black members of the Class of 1969, whose perseverance and pioneering leadership earned them designation as the Vanguard Class. The prize is awarded annually to a graduating senior who has achieved academic excellence and contributed significantly to maintaining Wesleyan's racial diversity.
"I learned through my work in African American Studies that you have to read against the grain, reading under what's there, because what's written is either extremely biased or just that certain stories are not recorded," said Adams, who was a student fellow in the inaugural class of Wesleyan's Embodying Anti-racism Initiative.
In addition, Adams was recognized with the Nancy Kathan '76 Award (along with Amary Figueroa '23) awarded to a female senior film major who exemplifies overall outstanding qualities in the Film Department. Adams, who is currently working on a couple of scripts, plans to work in the film and television industry. "I'm glad to be part of that history, that I was able to also leave some kind of legacy," Adams said.
All the prize winners reflect a Wesleyan ideal—individuals finding their passion, getting better at it, and sharing it with others. Perhaps it was Rane's comment about the people he worked with, who helped him get to his honor, that best sums up the overall sense of the Wesleyan community. "You are surrounded by so many creative people, with a diverse group of creative backgrounds … it's not hard to find talented people," Rane said.