Media Roundup: Wesleyan Ends Legacy Admissions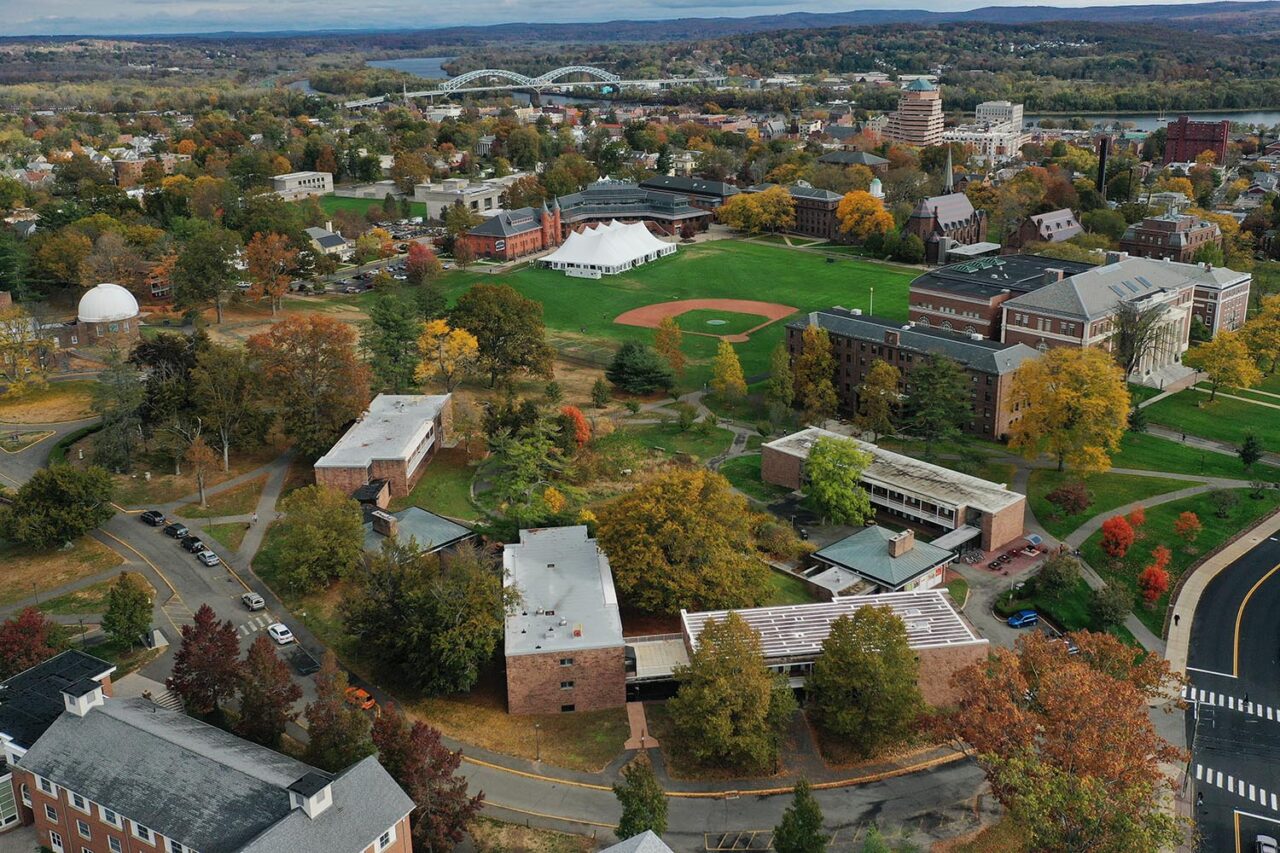 Wesleyan President Michael S. Roth '78 announced that Wesleyan University was formally ending admission preference for children of alumni, following the recent Supreme Court decision to end affirmative action, in a message to the University community on July 19.  
"We still value the ongoing relationships that come from multi-generational Wesleyan attendance, but there will be no 'bump' in the selection process," Roth wrote in his message. "As has been almost always the case for a long time, family members of alumni will be admitted on their own merits." 
The University's decision garnered national and international media attention from many outlets, including The New York Times, CNN "This Morning," MSNBC's Chris Jansing Reports, The Washington Post, The Wall Street Journal, BBC, and The Boston Globe, among others.  
In an interview with The New York Times, Roth said that legacy status played a "negligible role" in Wesleyan's holistic admissions process, which takes a broad look at each applicant's lived experience, achievements, community engagement, and personal circumstances. He said it was becoming a distraction and a "sign of unfairness to the outside world." He remarked that he would ask the Department of Education to reconsider legacy admissions and "other system that expand privilege instead of opportunity" following the Supreme Court's decision. 
Roth appeared on CNN "This Morning" with Anchor Abby Phillip on July 20 to further discuss the University's choice. He said that legacy admissions were "never a very important feature of our admissions process." A highlight from his segment on CNN was also aired on ABC's The View. 
"It was clear we should get rid of it," Roth said. "The Supreme Court's decision saying we shouldn't consider the groups with which students are identified—racial groups—made it even more clear to me that it was indefensible to give preference to the children of alumni." 
He also advocated for the legislature to better fund public K through 12 education, noting the inequitable funding distribution throughout the nation, and public colleges. Roth again touched upon this point in an op-ed for CNN.  
Within the piece, Roth also expanded on Wesleyan's history in expanding the diversity of its applicant pool, and its intentions to continue to do so through its African Scholars Program, work to recruit military veterans, Center for Prison Education, and three-year bachelor's degree program. 
"There are a number of programs that were initiated to let people know that coming to a place like Wesleyan is exactly for them and that this country should be open for educational opportunity for everyone," Roth said in an interview with NPR's "Morning Edition." He added that Wesleyan must be aggressive in its pursuits of a diverse applicant pool. This would include recruiting in areas where, due to this country's history with racial disparities, students may not think Wesleyan is the place for them.
"We can recruit actively from parts of the country where there is a high concentration of Black and Brown students, where there are high concentrations of other ethnic groups, but for us at Wesleyan what's really important is that we create a diverse student body," Roth said on MSNBC's Chris Jansing Reports on July 20. "People from all over the world, from different parts of the country, and with different points of view." 
One of the arguments against ending legacy admissions is that it could, in theory, lower donations from alumni since their children would no longer have a perceived "bump" in the process. Roth addressed this concern in an interview with Marketplace's "Morning Report." 
"I believe our donor pool and our alumni group really will find our decision about fairness much more compelling than a decision to slyly help their offspring," he said. 
In an interview with The Boston Globe, Roth said the response from alumni has been "extremely supportive" and he was flooded with responses to the announcement on July 19.  
"There are people who give with an expectation that their daughter or son will be helped [in the admissions process], but I think most people give because they believe in the value of the school," Roth said. "And if schools do the right thing, we have a better chance of restoring some of the trust and confidence [in higher education] we've lost from the public here in the United States." 
Alongside his appearances with each of these major outlets, the announcement was also covered by ABC News, Associated Press, Axios, Axios Today, Bloomberg, Business Insider, CBS Mornings, CBS News – Boston, CNBC, CTMirror, Christian Science Monitor, Forbes, FOX61, Hearst Connecticut Media, Huffington Post, Inside Higher Ed, Jezebel, Morning Brew Daily, Mother Jones, National Review, NBC Connecticut, NBC News 4 (NY), NBC News Center Maine, New York Daily News (NY), Newsweek, NPR "Planet Money," Spectrum News 1 (NY), The Daily Beast, The Hill, The Messenger, The Hartford Business Journal, The Hartford Courant, Town & Country Magazine, Yahoo! News, WFSB, WNPR, and WTNH. 
Roth appeared on NBC News 4 on July 19 and said, "if we're going to be aggressive, as we should be, about creating diversity within the law as it now exists, we have to remove the obstacles to diversity. One of those obstacles is advantaging people whose parents went to our university."