Wesleyan Summer Film Series Returns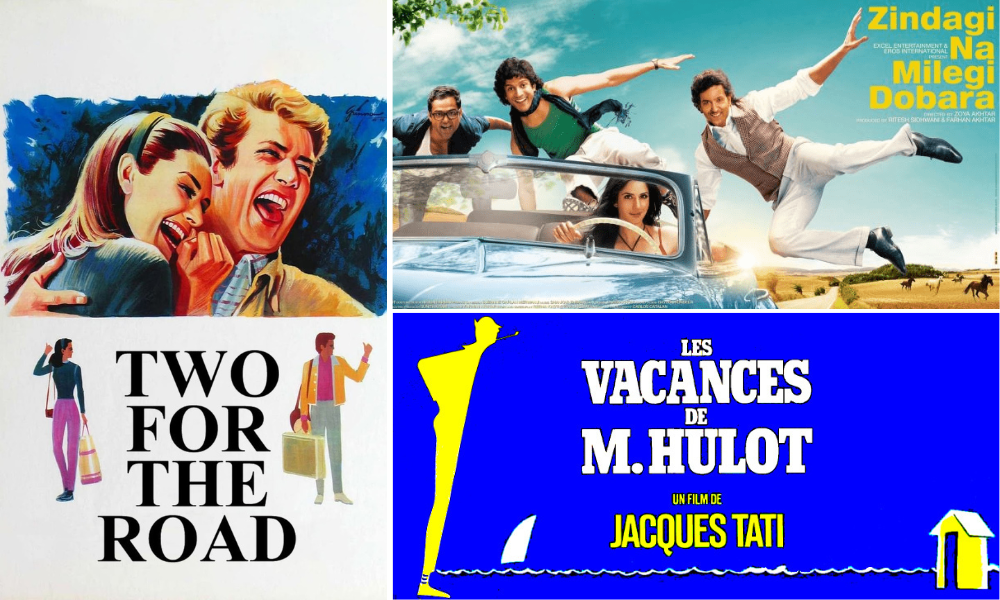 After a four-year hiatus due to construction and COVID-19 restrictions, Wesleyan's Summer Film Series returned this past July with a trio of films showcasing international settings as part of the "Big Screen Vacations" theme.
The Summer Film Series was launched by the film department in 2007 with the goals of offering free-of-charge programming to local audiences, welcoming new people to campus, and making use of the state-of-the-art Goldsmith Family Cinema at the Jeanine Basinger Center for Film Studies during summer breaks. Today, audience members are an eclectic mix of Middletown community members, Wesleyan faculty, and students doing summer work or research.
In previous years, each season of the series focused on an iconic Hollywood film star or director—Paul Newman, Audrey Hepburn, Cary Grant—but this year's films shifted the focus to theme-driven concepts, allowing a broader range of film genres, styles, and languages.
"We aim for movies that are entertaining to general audiences, but we try to include some unexpected offerings alongside the better-known titles," said Marc Longenecker '03, MA '07, associate professor of the practice in Film Studies. Longenecker was the primary host of the program from 2010 to 2018.
This past summer Longenecker kicked-off the event on July 11 with his introduction of the 1967 Audrey Hepburn and Albert Finney film, Two for the Road, which was filmed in Southern France. The following week film buffs enjoyed the 2011 Hindi-language comedy-drama, Zindagi Na Milegi Dobara (You Only Live Once), which was set in Spain but also filmed in India, Egypt, and the UK. The final film in the series transported viewers back to France with the 1953 French-language comedy Les Vacances de Monsieur Hulot (Monsieur Hulot's Holiday), directed by and starring Jacques Tati.
Each film screening was preceded by a brief introduction from a faculty member providing context for the film, including information about the stars, filmmakers, and industry; fun facts; or societal norms of the time.
"We do our best to prepare people and enhance the experience," said Longenecker.
In her introduction for Zindagi Na Milegi Dobara, Assistant Professor of Film Studies Anuja Jain discussed how the film was almost single-handedly responsible for Spain becoming the favorite European tourist destination among Indian vacationers (surpassing Switzerland, another popular movie backdrop).
Some members of the audience, like Middletown resident Kim Rizy, have been attending screenings for roughly a decade. Rizy said she has yet to see a film she hasn't enjoyed. "It's a great theater and such a treat that Wesleyan shares it with the community," she said. "We look forward to Marc [Longenecker]'s comments about the films. Always interesting and entertaining."
Alison Johnson '83 is also a big fan of the Summer Film Series and was eager for its return. "My husband and I have been attending for quite a few years, and we love the opportunity to see older movies on the big screen with an appreciative and attentive audience. I love it when the audience applauds at the end of the screening—such a sweet communal celebration of the art of film," Johnson said.
For those who missed the Summer Film Series (which concluded with Les Vacances de Monsieur Hulot on July 25) there will be more opportunities to join the campus community at the Goldsmith Family Cinema this fall. The film department has partnered with the Department of Romance Languages & Literature again this year to host the "Contemporary Cinema from the Hispanic World" series, which will begin in September. CFILM will also host a handful of events next semester featuring off-campus filmmakers and scholars.  More information can be found on the film series site.