New Study Released on Impact of COVID on Pregnant People's Sleep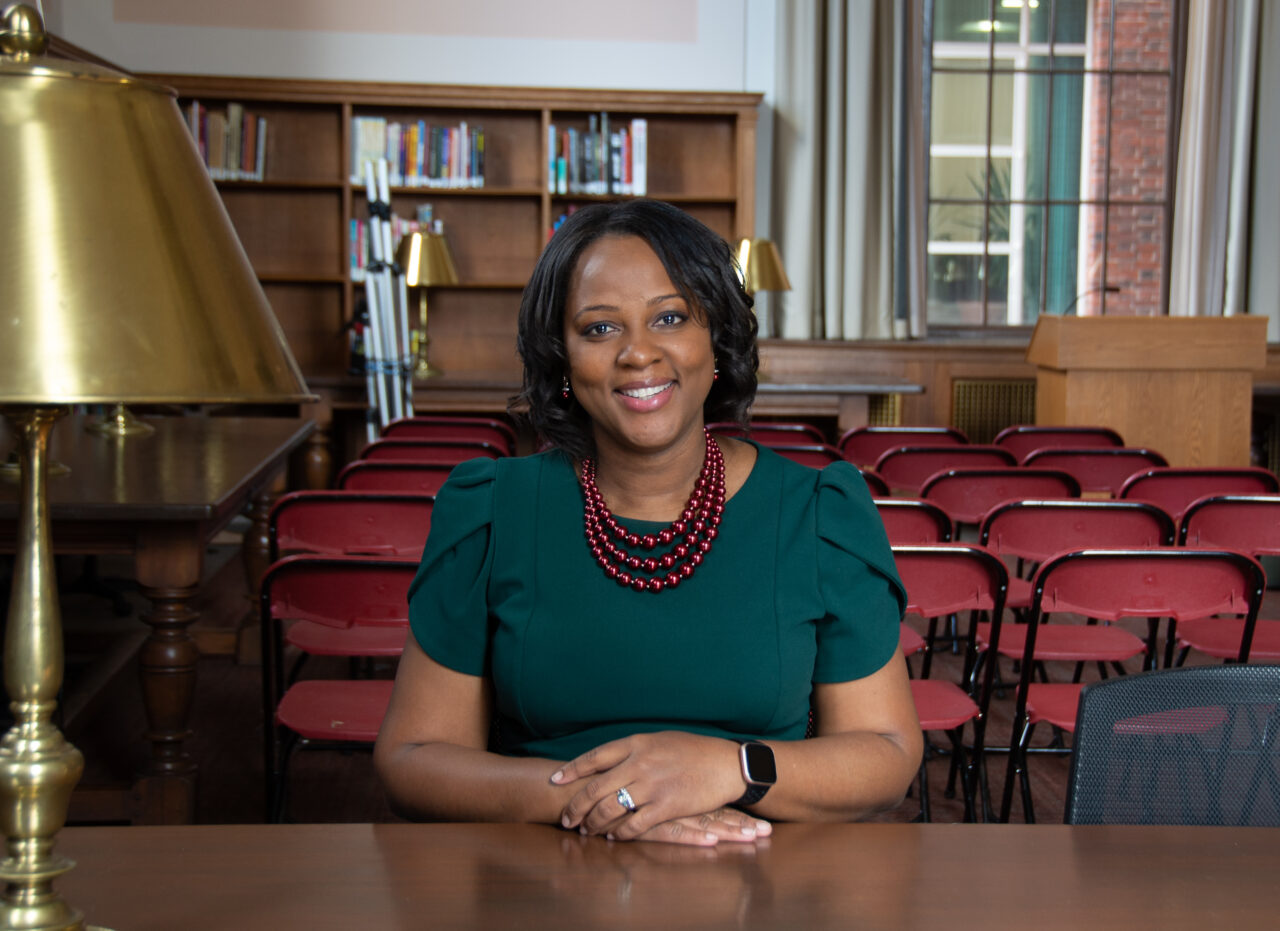 You might expect that a pregnant person at the height of the COVID-19 pandemic would've rested easily being fully compliant with public health measures aimed at keeping them safe.
Not so, according to a new study by Assistant Professor of Psychology Royette Dubar published in Sleep Health: Journal of the National Sleep Foundation. Dubar and her colleagues looked at perceived current and anticipated postpartum sleep duration and quality among a nationally representative sample of pregnant people. Dubar believes that the quality of sleep a person experiences can be a strong indicator of their mental health.
"Findings from the present study showed that, overall, two different sources of stress – pregnancy-specific distress and COVID-19 stress – were most strongly linked to anticipated postpartum sleep quality, not sleep duration. Interestingly, these two sources of stress were unrelated to individuals' current sleep behaviors."
Those who were more compliant with strict COVID regulations reported having worse quality sleep, and those who were happier with their lives overall reported they had better sleep and even anticipated decent sleep even after their baby's arrival.
"Being more compliant with COVID-19 regulations could be related to a higher level of anxiety in general about contracting COVID, which could be a motivating factor to adhere to public health recommendations, but at the same time, that level of anxiety may negatively impact your ability to initiate a good night's sleep," Dubar said.
According to Dubar, "another of the overall goals of the study was to acknowledge the multi-dimensionality of the sleep experience in the context of psychological distress".
Dubar and her team of researchers attempted to isolate the different sources of potential stressors for pregnant people. For example, questions about the birthing and delivery process, physical changes to the body, and how the birth of a child might change relationships give insight into pregnant-specific distress.
They then asked a series of questions about each person's reaction to the pandemic. "This measure was related to the concept of PTSD—thinking about the pandemic when you don't really intend to think about it, being overwhelmed by negative, stressful thoughts, etc. We also included items related to contamination, capturing concerns about contracting COVID through touching various surfaces," Dubar said. "These COVID-19-specific stressors transcended being pregnant during COVID, and instead captured reactions to COVID as a person."
The last variable that Dubar and her team assessed was general life satisfaction. "We wanted to balance out the experience of being distressed with a variable that could tap into positive aspects of well-being," Dubar said. "A lot of studies are interested in explaining or predicting stress and tend to focus on negative experiences, which makes sense, but we are complex social beings who are highly adaptable to stressful situations by utilizing a variety of psychological resources.
Because of time limitations, the study is a single snapshot of a group of pregnant individuals in time. However, Dubar believes that there is an opportunity for additional research analyzing the links between intended and actual behaviors – during pregnancy and postpartum.
"We hope that this study will motivate other researchers to examine the long-term implications of various sources of stress in relation to postpartum sleep; while acknowledging the importance of positive coping strategies that promote well-being in the face of psychosocial challenges among pregnant individuals and parents," Dubar said.