Class of 2027 Arrives at Wesleyan with Open Mind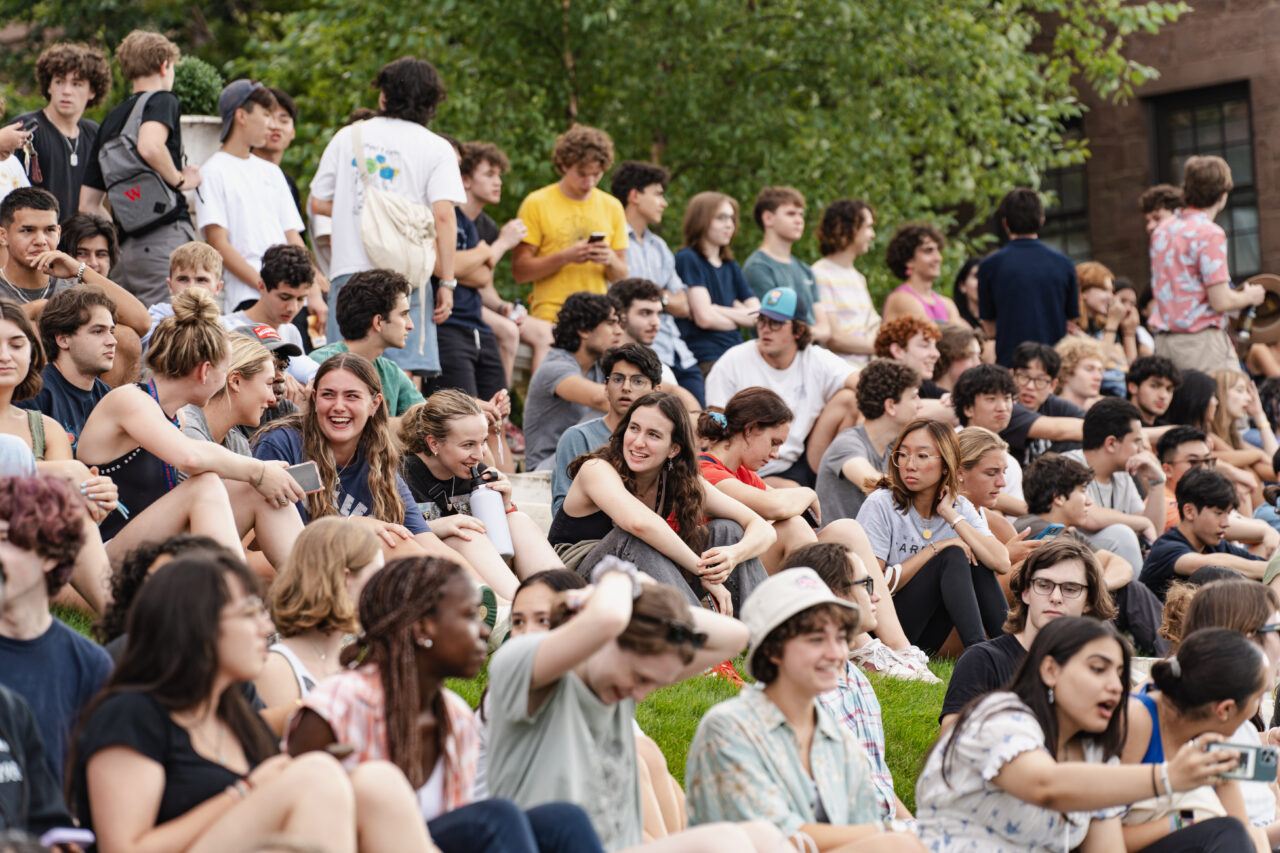 Open trunks as far as the eye could see. Open eyes wandering all over—up into the rainy sky above, out past Andrus Field and up Foss Hill toward the Van Vleck Observatory, and down toward Usdan where Wesleyan's newest attendees would eat their first meals as students. The new students arriving in Middletown on Aug. 30 for their first day on campus had an air of openness and curiosity about them.
For many of the students moving in, it was that same openness that drew them to Wesleyan in the first place. An open-minded community, an open curriculum, being open to new ideas and experiences—all things Wesleyan's next generation said pushed the school to the top of their respective lists.
"There was no other school that I toured where I felt like everyone was genuinely super open minded, ready to learn, and very passionate about something," said Malachi Johns '27, who hopes to grow his passion for helping people through studying psychology at Wes. "I feel like I'm going to meet a lot of eclectic, interesting characters here."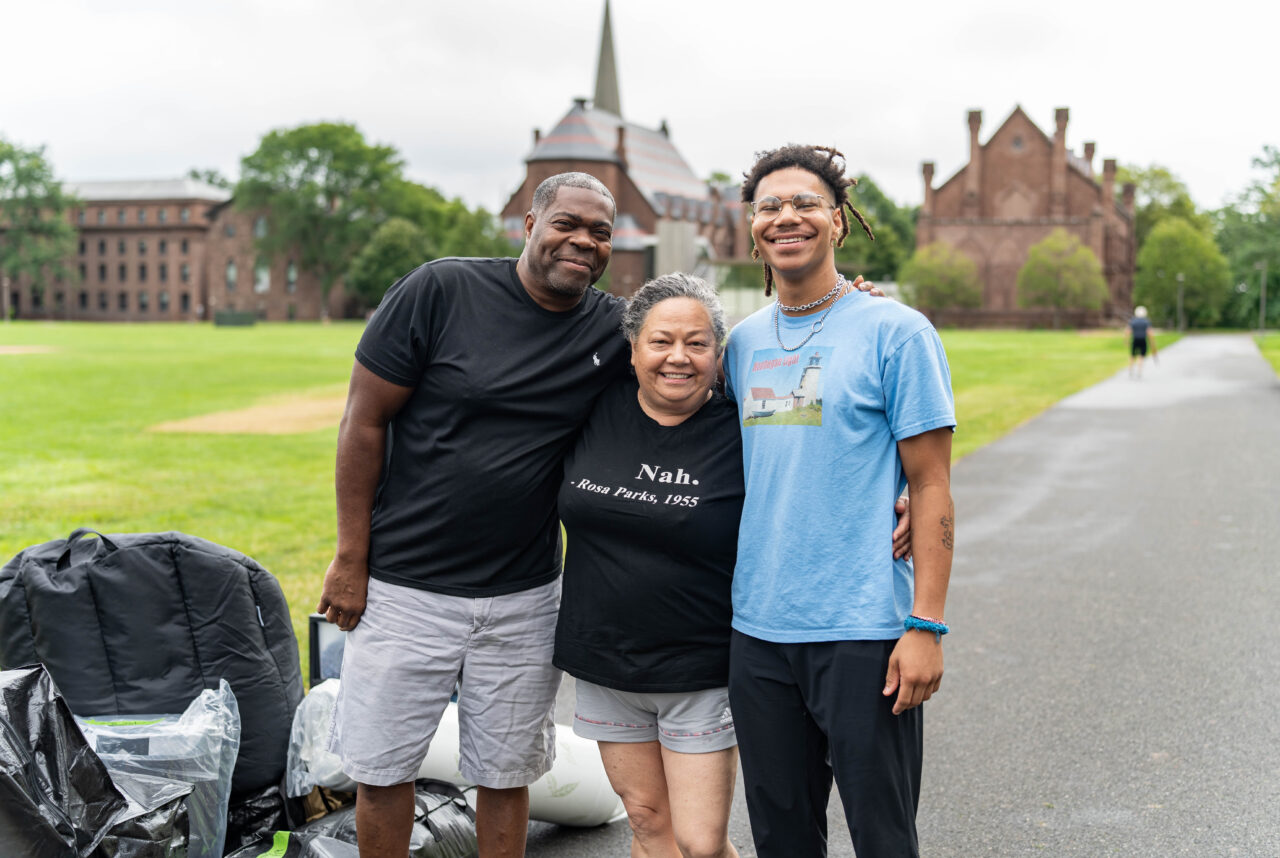 President Michael S. Roth '78 told parents in the Memorial Chapel that day that he hopes this next group of Wesleyan students can find what they love to do, get better at it, and then find a way to share it with the world. Johns and two other students, Bruno Drake '27 and Ziyad Rahman '27, each said they hope to do just that in their time in Middletown.
Drake said he came to Wesleyan because of its people. He said he works better around people that are driven, focused, and want to be where they are. Wesleyan students are often a creative bunch and Drake hopes to show that same creativity. He's a writer by trade who plans to study history and Latin—he hopes to write a piece of historical fiction by the time he graduates.
"You can learn so much about what you're studying if, I'm studying Latin, let's say I can take the perspective of an average Roman on the ground and use what I learned from history class to create a compelling human story," Drake said.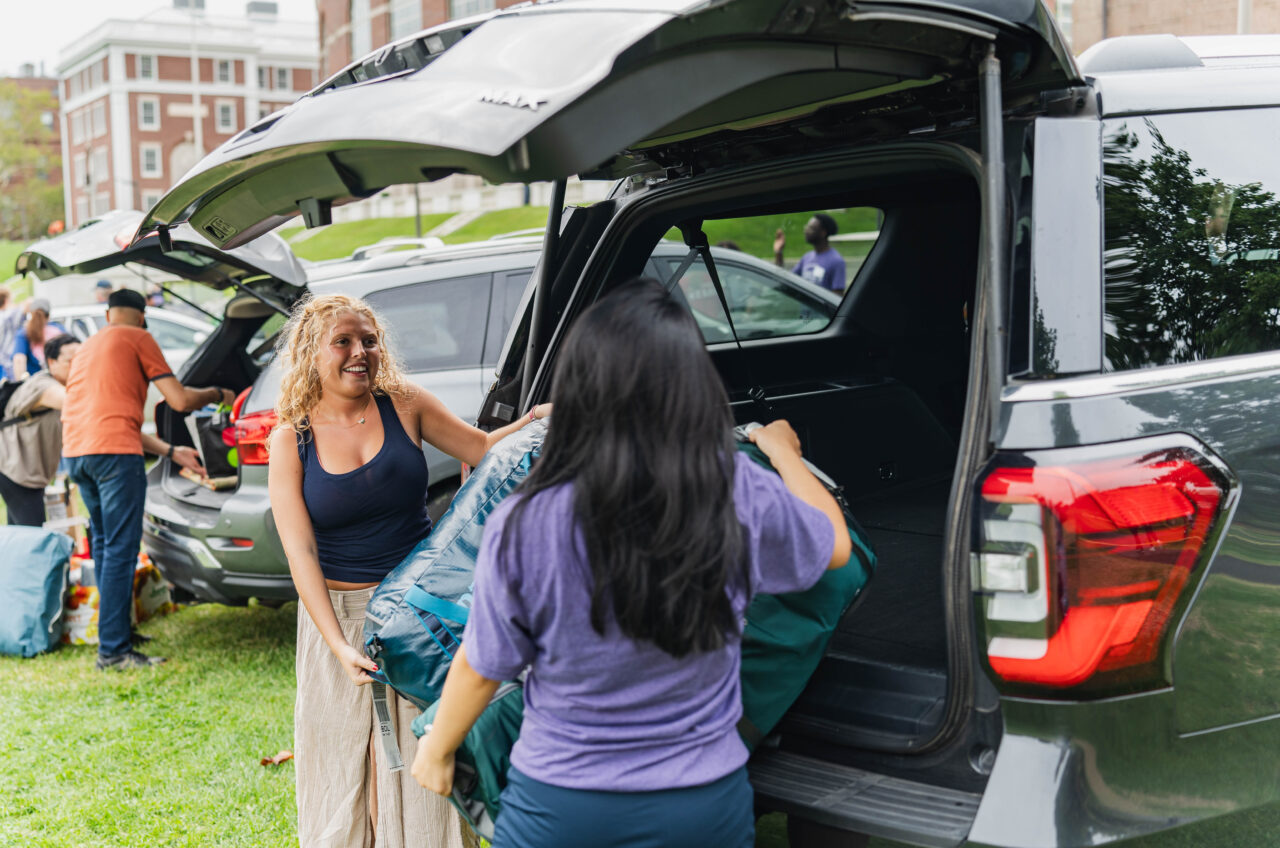 Rahman was also attracted to Wesleyan by its ambitious student body. He quoted former President John F. Kennedy, saying "a rising tide lifts all boats."
"People here seem to be very driven and that was the environment I wanted to be in," Rahman said. "Seeing other very motivated people helps to motivate me."
He has law school aspirations after undergraduate school and hopes to find what type of law he may want to pursue while at Wesleyan. He said the open curriculum was especially exciting because it gives him the freedom to explore different ideas. Tilora Raphael-Shirley '27, who plans to build her own major and be pre-med, was looking for a small school with a welcoming atmosphere. "Having a place where I'm comfortable is definitely something I was looking for," she said. "Also, just the environment, I like that it still feels like a little family."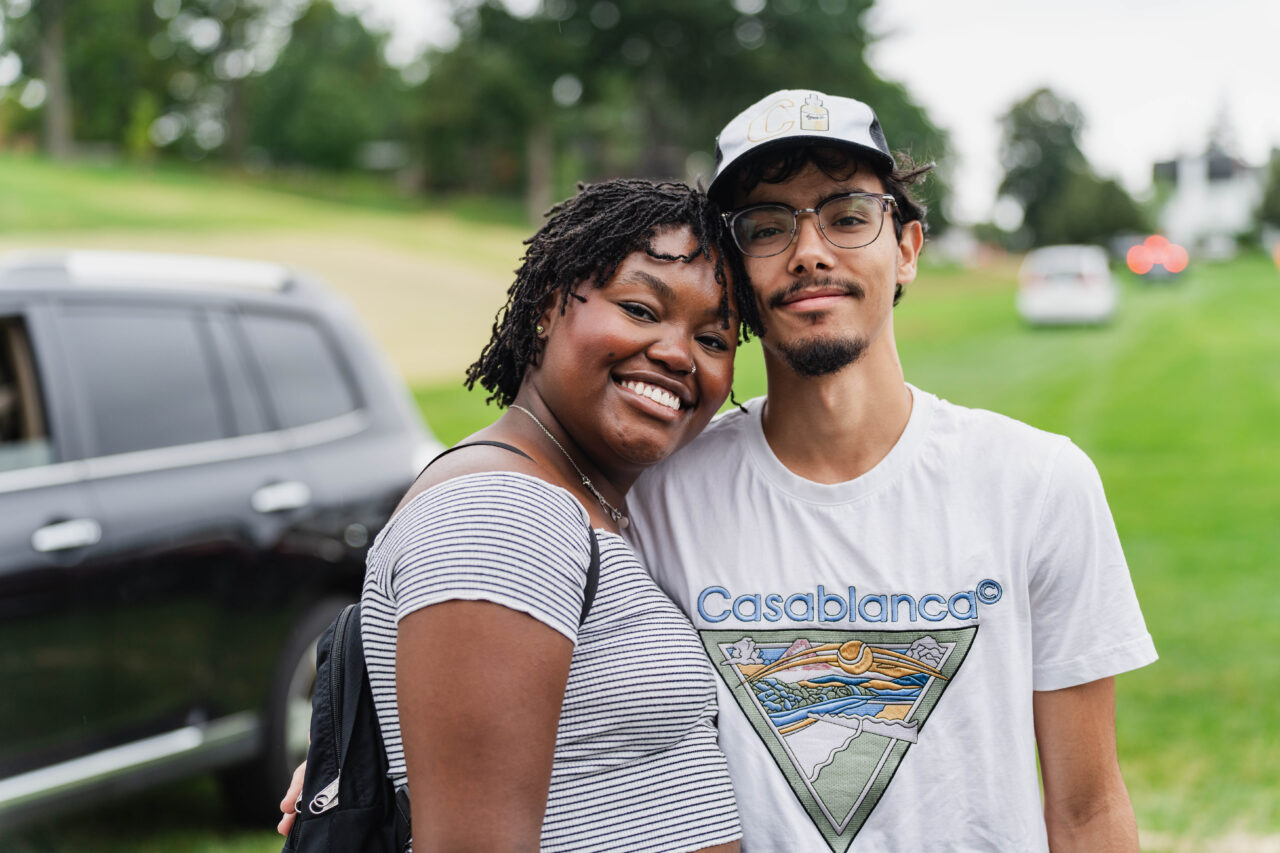 Nell Bryton '27 hopes to learn from the diversity of the Wesleyan community. She wants to hear new perspectives and find how she can interact with different people from all over the world.
Vice President and Dean of Admission and Financial Aid Amin Malik-Abdul Gonzalez '96 highlighted the diversity of students in the Class of 2027 in his talk to parents—adding that 43 percent of the class are students of color. Gonzalez said the class is 785 students in total from 44 states and territories, 43 countries, and 42 nations. Of those students, 100 are citizens of two or more countries and 16 percent speak English as a second language. There are also 37 transfer students and 13 members of Wesleyan's new African Scholars program. There are also more first-generation, low-income students in the class than children of alumni, he said. Five percent of Wesleyan's newest class identify as non-binary, he added.
The Class of 2027 was joined Friday by the rest of the student body as they returned to campus. The students have access to several events over the weekend as they count down to the first day of classes on Monday—with the Middletown Arts Fest and a movie and popcorn night on Foss Hill on Friday night, the Waste Not Tag Sale on Saturday, and the Prometheus Fire Arts dance on Sunday.