"You Just Have to Read This…" Books by Wesleyan Authors Sweren-Becker '06, Turkewitz '10, and Vidich '72, P'00, '03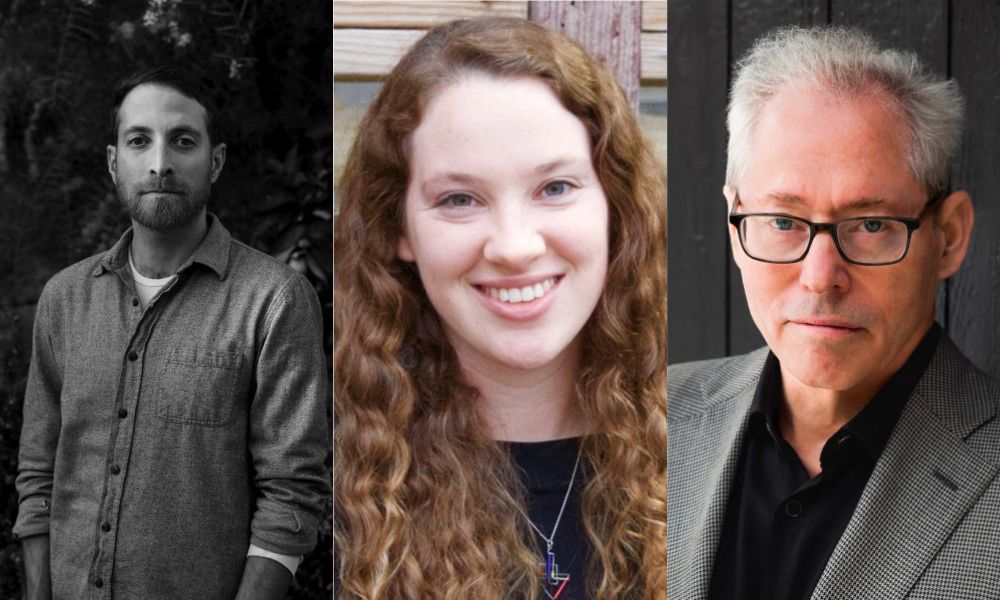 In this continuing series, we review alumni books and offer a selection for those in search of knowledge, insight, and inspiration. The volumes, sent to us by alumni, are forwarded to Olin Memorial Library as donations to the University's collection and made available to the Wesleyan community.
This edition of YJHTRT highlights true crime, spooky stories, and thrillers for October.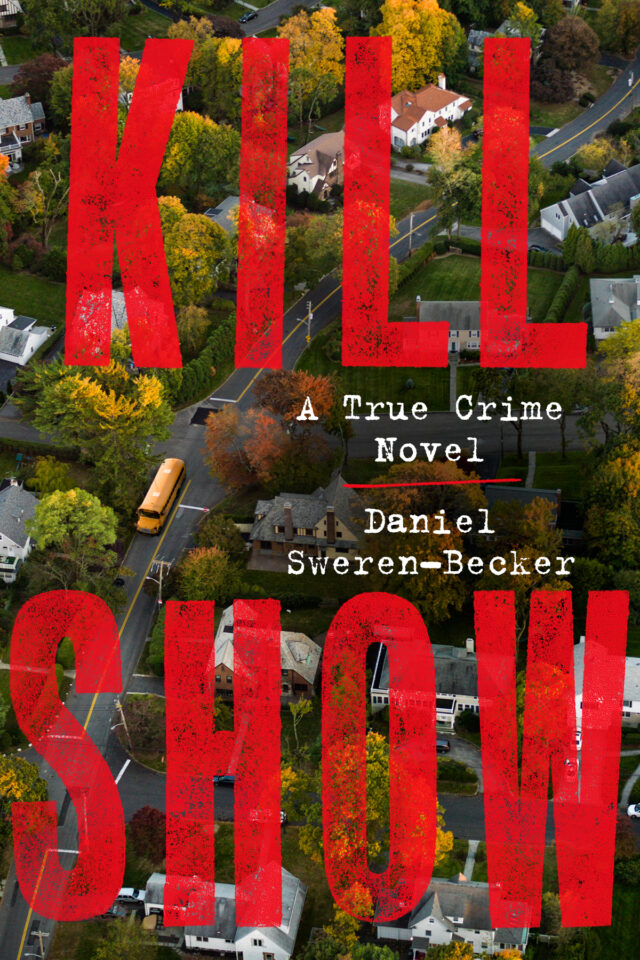 Daniel Sweren-Becker '06, Kill Show: A True Crime Novel (HarperCollins)
In this genre-bending novel, Daniel Sweren-Becker fashions an oral history around the seemingly familiar crime of a teenage girl gone missing. Yet Kill Show is no standard mystery. Sara Parcell disappeared without a trace on a crisp April morning in Frederick, Maryland. Her tragic story was a national obsession and the centerpiece of a controversial television docuseries that followed her disappearance in real time. But is it possible that everyone missed the biggest secret of all? Ten years after these events, the people who knew Sara best are finally ready to talk. Through "interviews" with family members, neighbors, law enforcement, television executives, and a host of other compelling characters, Sweren-Becker constructs a riveting tale about one family's tragedy—and Hollywood's insatiable desire to exploit it. Part true crime novel and part social commentary, Kill Show is a thoughtful exploration into America's obsession with the mysteries, cold cases, and violent tales we turn to for comfort.
Daniel Sweren-Becker is an author, a television writer, and a playwright living in Los Angeles. He graduated from Wesleyan University and received an MFA from New York University. His play Stress Positions premiered in New York City at the SoHo Playhouse, and he is the author of the novels The Ones and The Equals.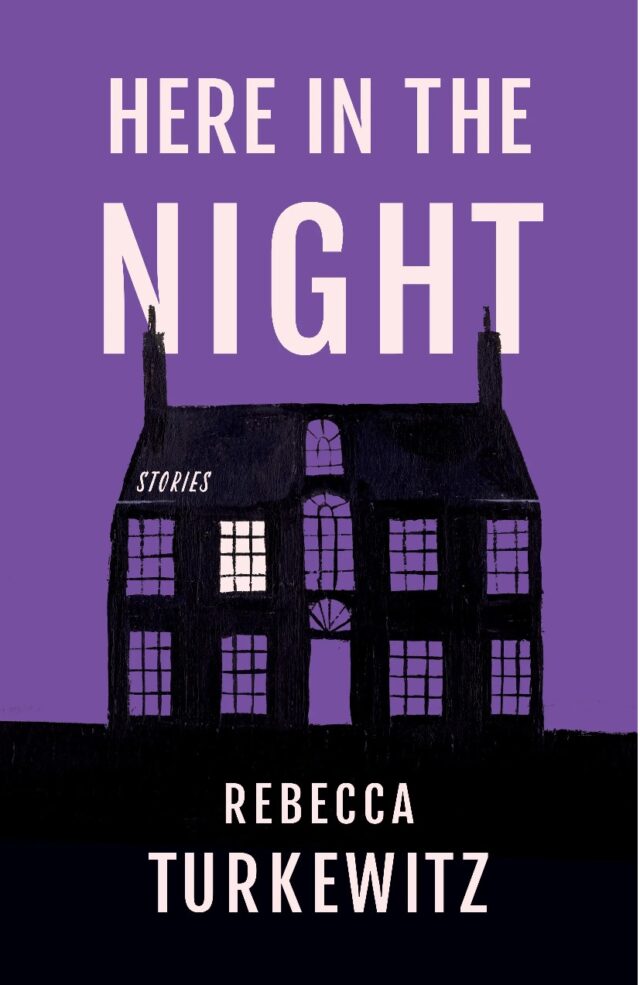 Rebecca Turkewitz '10, Here in the Night: Stories (Black Lawrence Press)
In her debut collection, Here in the Night, Rebecca Turkewitz investigates the joys and constraints of womanhood, queerness, and intimacy in 13 feminist horror stories set against various landscapes at night. When darkness falls the familiar becomes unfamiliar, boundaries loosen, expectations fall away, and even the greatest skeptics believe—at least fleetingly—that anything could happen. Unrequited love gives rise to ghosts at a historic hotel, a runner separates from the group and is lost forever, and anxiety manifests as the monster in the dark. The terrors within these pages are not axe-wielding murderers or monsters; it's the threats of broken relationships, illness, and intimate violence that will set your heart racing and haunt you long after you finish reading. Turkewitz excels at exploring our deepest psychological fears with deft prose and emotionally nuanced characters.
Rebecca Turkewitz is a writer and high school English teacher living in Portland, Maine. Her short stories, essays, and humor writing have appeared in The Normal School, The Masters Review, Chicago Quarterly Review, Sonora Review, Catapult, Electric Literature, The New Yorker's Daily Shouts, McSweeney's Internet Tendency, and elsewhere. She holds an MFA in fiction from The Ohio State University. She's been a resident at Hewnoaks Artist Residency and won a 2020 Maine Literary Award in the short works category. She loves cats, the ocean, and ghost stories.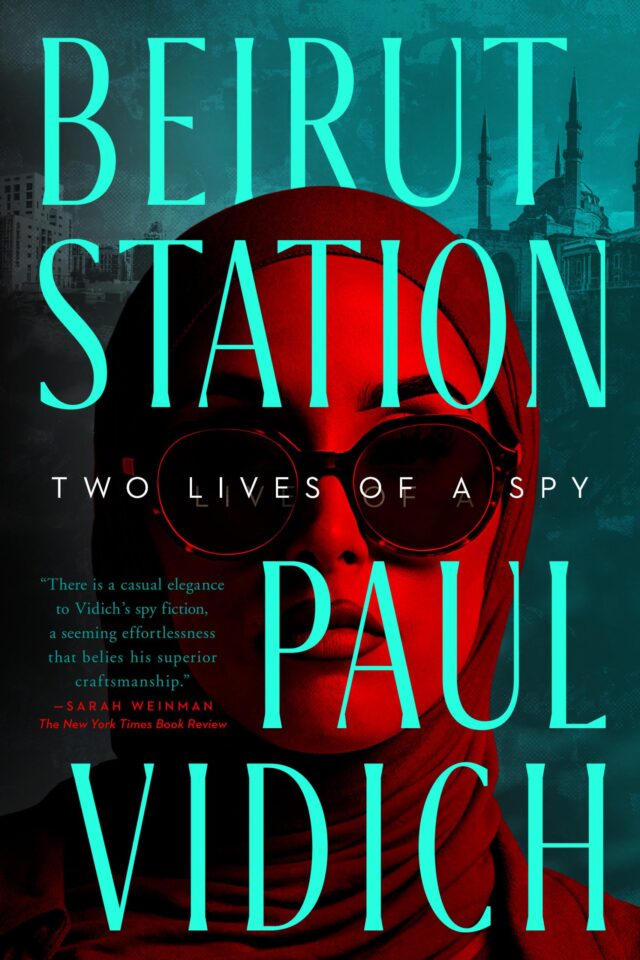 Paul Vidich '72, P'00, '03, Beirut Station: Two Lives of a Spy (Pegasus Crime)
Beirut Station is an espionage thriller that takes readers deep into the war zone of 2006 Beirut, Lebanon, where bombs rain down and residents scramble to evacuate. The Israel-Hezbollah conflict has brought many competing factions to the region—soldiers, spy agencies, and war journalists. Analise, a young Lebanese-American CIA agent, is working in the field to help Mossad stop a reclusive terrorist, Najib Qassem. Using her non-official cover as an interpreter with the United Nations High Commissioner for Refugees, Analise is tasked with gathering intel on Qassem through tutoring his young grandson. Though she enjoys the adrenaline rush of her covert work, Analise is ready to finish the job, leave the agency behind. When intelligence reveals that Qassem is planning to assassinate the American Secretary of State during the upcoming cease-fire talks, Analise's insider knowledge could make or break the mission. She's forced to stay undercover, but as the mission unfolds, she begins to suspect that Mossad has a nefarious motive of its own. The CIA won't act on her suspicions for fear of provoking an international incident, so Analise must put her trust in an American journalist who's hiding secrets of his own. Fans of binge-worthy shows like Citadel and Heart of Stone will enjoy Vidich's courageous and complicated heroine in this action-packed spy thriller. 
Paul Vidich is the acclaimed author of The Matchmaker, The Mercenary, The Coldest Warrior, An Honorable Man, and The Good Assassin. His fiction and nonfiction have appeared in the Wall Street Journal, LitHub, CrimeReads, Fugue, The Nation, Narrative Magazine, and Wordriot. He lives in New York City.