An Olympian and His Daughter Reflect on their Connection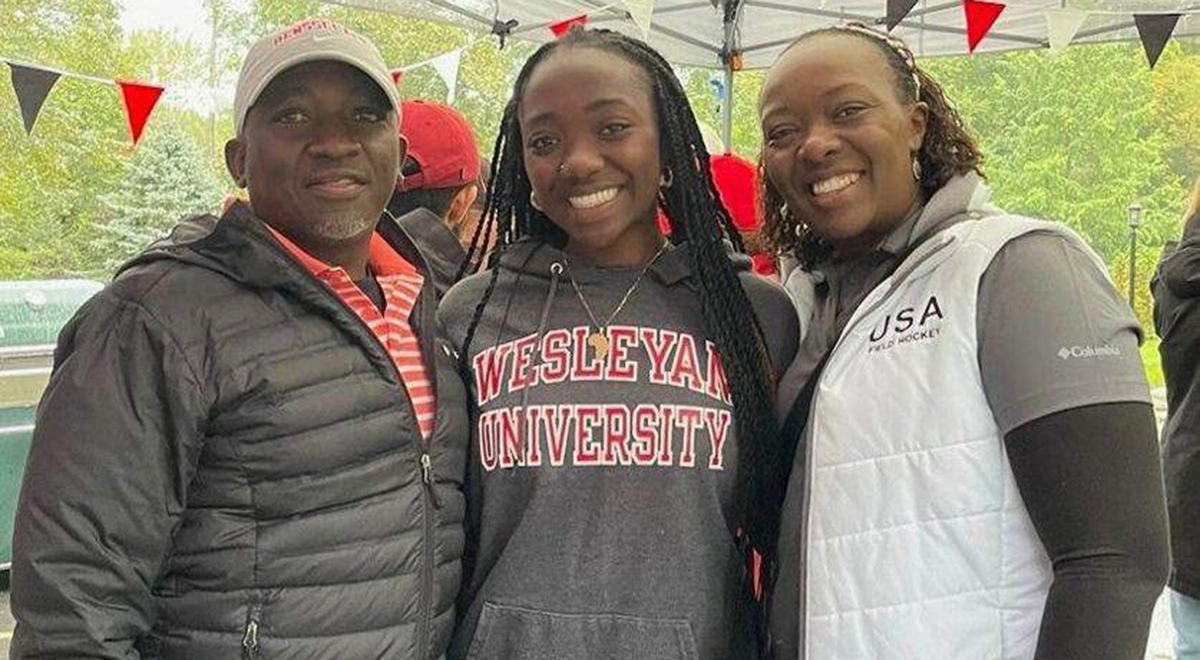 By Thomas Lyons '26
Growing up, Imani Ochieng '25 said she hesitated to tread onto the field hockey turf. Not for the usual reasons (fear of stick clashing, high-speed flying objects, and funny-looking goggles), but because of her family's legacy on that field.
"My dad was an Olympian, my mom was almost an Olympian," Imani said. "In a way, [those successes] made me shy away from field hockey more than other sports."
Now a star left back on the Wesleyan field hockey team, she has wholeheartedly joined the family's love of the game. Instrumental to her field hockey journey, Imani said, has been her father's role modeling and coaching.
"I don't think many people get to have such a personal trainer," Imani said of her dad. "As I got older, I realized he actually knows what he's talking about."
Read Thomas Lyons' full story on Ochieng and her family at Wesleyan Athletics.