Ospina's Novel Given Prestigious Honor, the 2023 Premio Sor Juana Inés de la Cruz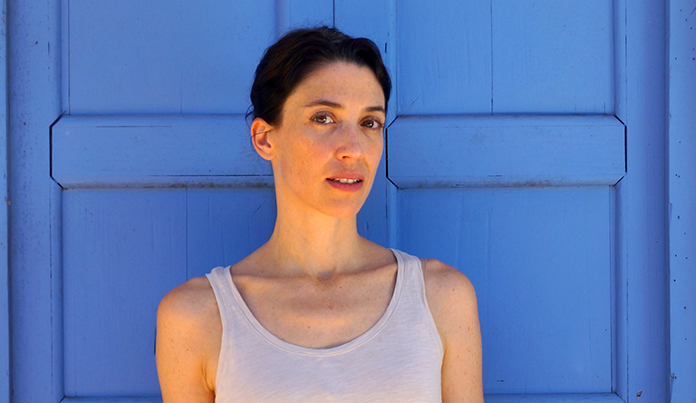 Associate Professor of Spanish María Ospina's most recent novel has been recognized with the 2023 Premio Sor Juana Inés de la Cruz, one of the most important literary awards in the Spanish speaking world." 
Founded in 1993, the prize is awarded each year to the female author of a novel originally published in Spanish. The award is given by the Guadalajara International Book Fair, and Ospina will give a speech at the ceremony in Nov. 29. Her book was published by Random House in Latin America in April.  
Ospina's novel was selected unanimously out of over 100 applicants from 13 countries. The jury of the award said in a statement that "the most meritorious and important thing about María Ospina's novel is that it is dedicated to the living beings that surround us, and that we normally either ignore or eat or use without thinking."  
"I was so thrilled when I received the call telling me I had won this award. I was in the center of Madrid, a few blocks away from the statue of the great writer Sor Juana Inés de la Cruz to whom this prize is devoted, so I went straight to pay my respects to this extraordinary thinker whose work I teach and who has taught me so much. It's such an honor to receive a prize that has been given to writers that I admire so much, brilliant women who have paved the way for so many people like myself," Ospina said.  
Ospina's explores how animals move across the landscapes that humans transform. She sought to tell the animals' stories without anthropomorphizing them to offer a different sense of the relationship between people and animals.   
"I've always been curious about the lives of non-human animals and have wondered about our responsibility to examine how they witness the world. This book allowed me to investigate that. I am deeply interested in history and in addressing how the stories we tell have mostly left out those beings that are not human. How can we be curious enough to think about other species and to consider how we exist with them, how we affect them and how they transform us?" Ospina said in a previous interview with the Wesleyan Connection shortly after the book was published.
For thirty years the 2023 Premio Sor Juana Inés de la Cruz has supported and connected writers from around the Spanish speaking world and given visibility to works that would not otherwise circulate so easily through Latin America, Spain, and beyond. Ospina is confident that this award will allow her book to be read more widely across the world. A German translation is already in the works and an Italian one might be coming soon, she said.  
"I hope this award will let me forge connections with writers from Spain and Latin America that I haven't had the chance to meet yet, and I'm looking forward to those conversations … This recognition gives me energy and hope, and the spirit I need to continue writing fiction. Because of its prestige, it'll certainly open doors for my future projects," Ospina said.  
She is already working on a new story that focuses on the histories of land, mountains, and soil in relation to memory and daily life. Because it is early in the creative process, Ospina has not yet determined whether it will be a novel or an audiovisual project, another art form she is interested in exploring.  
"I am interested in continuing to examine the Colombian Andean highlands, a region that has shaped my life and that I already began to explore in my novel. I'd like to focus more closely on the indigenous past of this area, and the erasures and silences around the complex histories of indigenous life and death, histories that resurface repeatedly in the form of bones, objects, legends, and land formations," she said.