Kauanui Named Organization of American Historians Distinguished Lecturer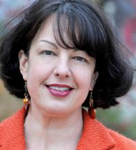 J. Kehaulani Kauanui, associate professor of American studies, associate professor of anthropology, was appointed an Organization of American Historians (OAH) Distinguished Lecturer by the OAH Distinguished Lectureship Program.
In an e-mail to Kauanui, Alan M. Kraut, president-elect of the OAH wrote, "Since 1981, OAH presidents have appointed their most illustrious and dynamic colleagues to our program, making it one of the longest running and most successful efforts of its kind among scholarly associations. It has proven to be an ideal way to reach a broader audience while raising money for the organization's initiatives on behalf of historians."
As part of the appointment, Kauanui agrees to give one lecture per academic year for three years, donating those speaking fees to the OAH, and maintain membership in the organization.
"I'm thrilled to have been nominated for this appointment and to accept," she said.
Kauanui also is also is an elected member of the American Antiquarian Society.