Students Take Semester-Long Class in 2 Weeks during Winter Session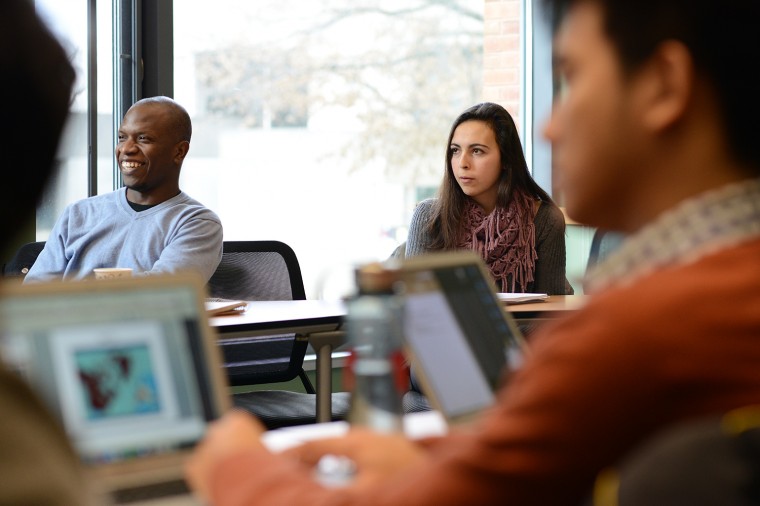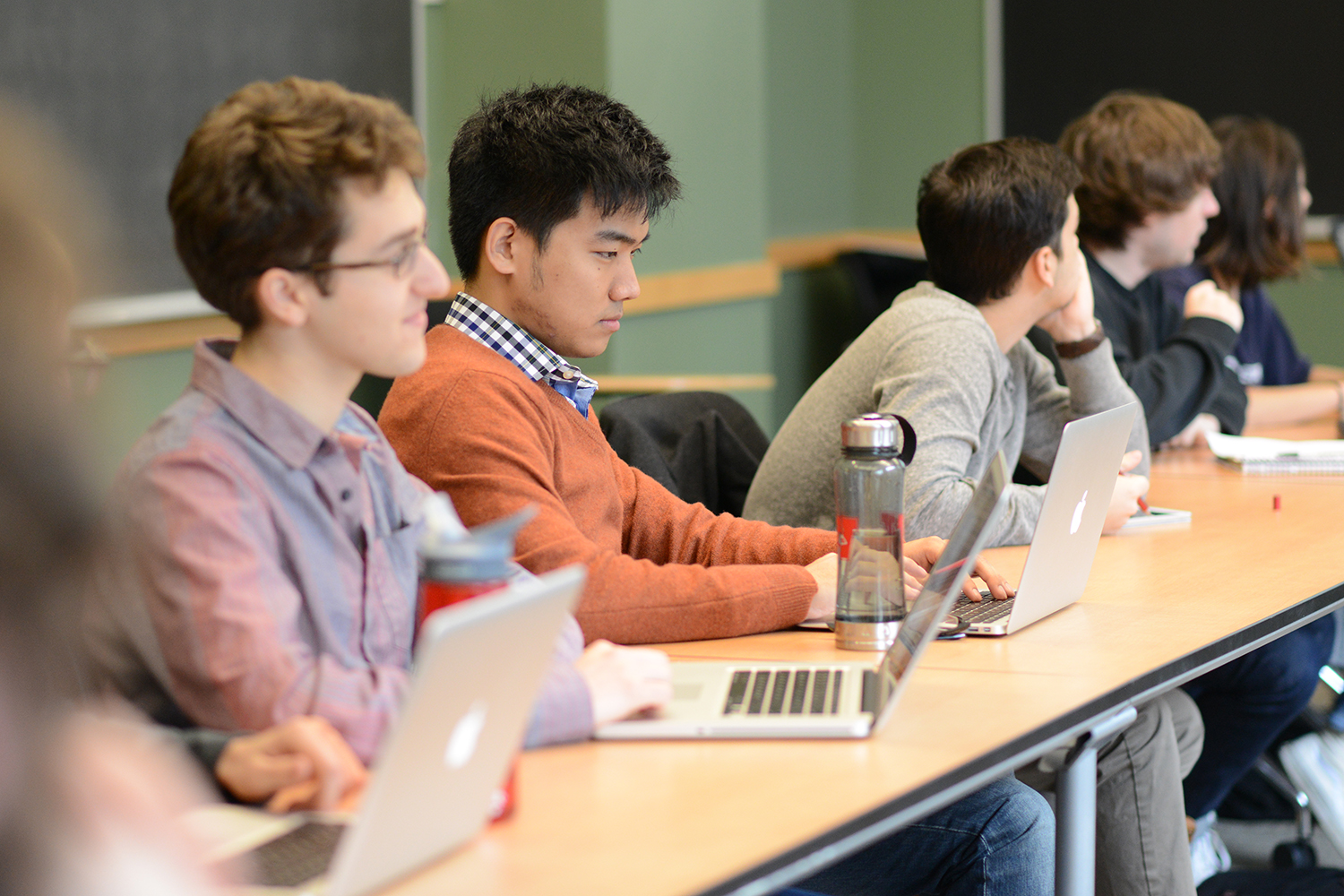 Wesleyan's Winter Session, held Jan. 9-20, provided students with an opportunity to take a full-semester course in only two weeks. The immersion courses offer full credit and allow students to build a close relationship with faculty and each other.
Students completed reading and writing assignments before class started.
Pictured below are scenes from Winter Session's ENGL234: Jane Austen and the Romantic Age course (taught by Stephanie Weiner, professor of English) and GOVT311: United States Foreign Policy course (taught by Doug Foyle, associate professor of government, tutor in the College of Social Studies). (Photos by Olivia Drake)