About 20 faculty, staff and graduate students participated in a contemplative pedagogy workshop and discussion Feb. 19 in the Allbritton Center. The workshop, titled "Practically impractical: Contemplative practices in the classroom – A Faculty and Graduate Student Teaching Workshop" was taught by Michelle Francl, professor of chemistry on the Clowes Fund for Science and Public Safety at Bryn Mawr College.
Read more about the workshop here.
Photos of the workshops are below: (Photos by Olivia Drake and Aviva Hirsch '16)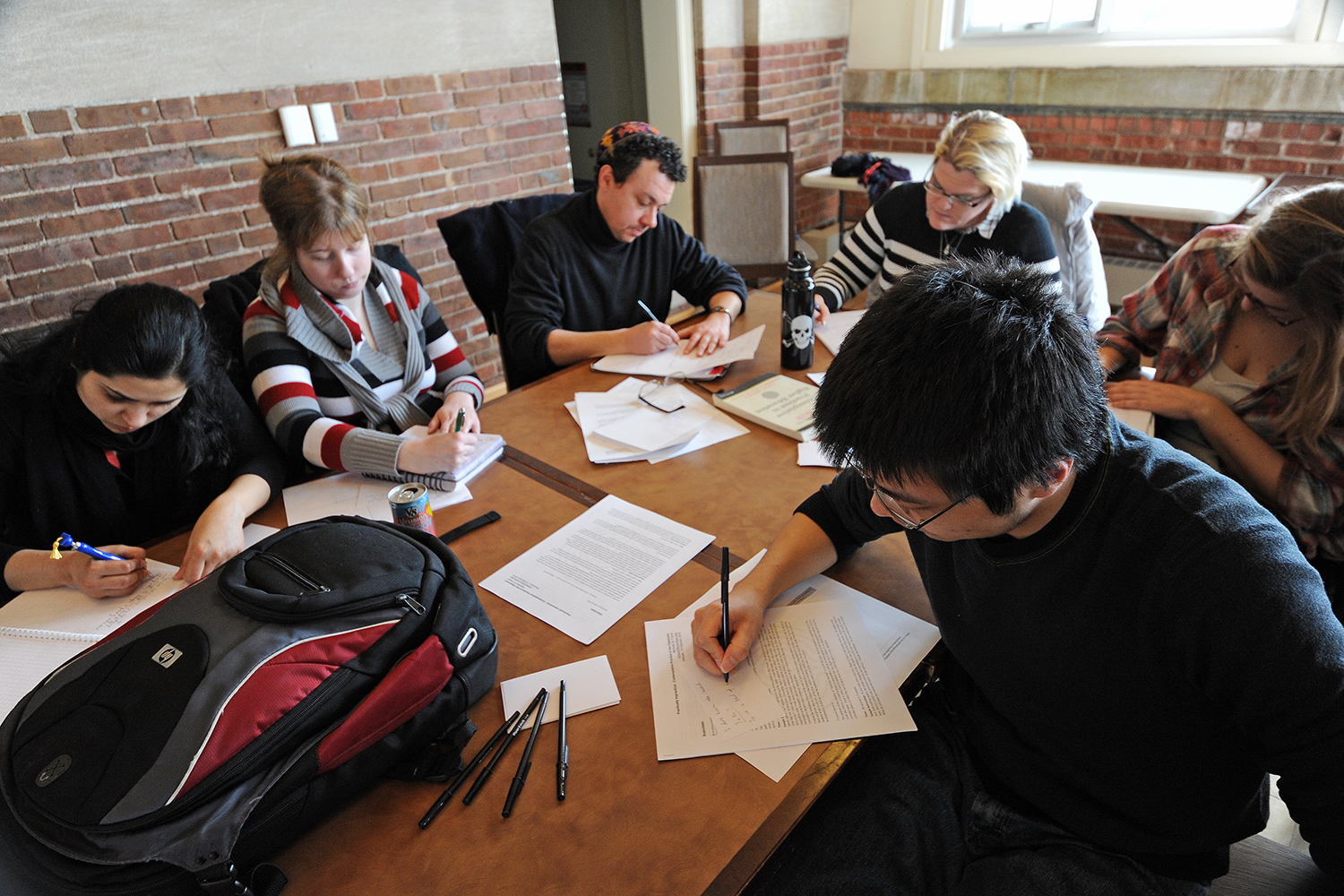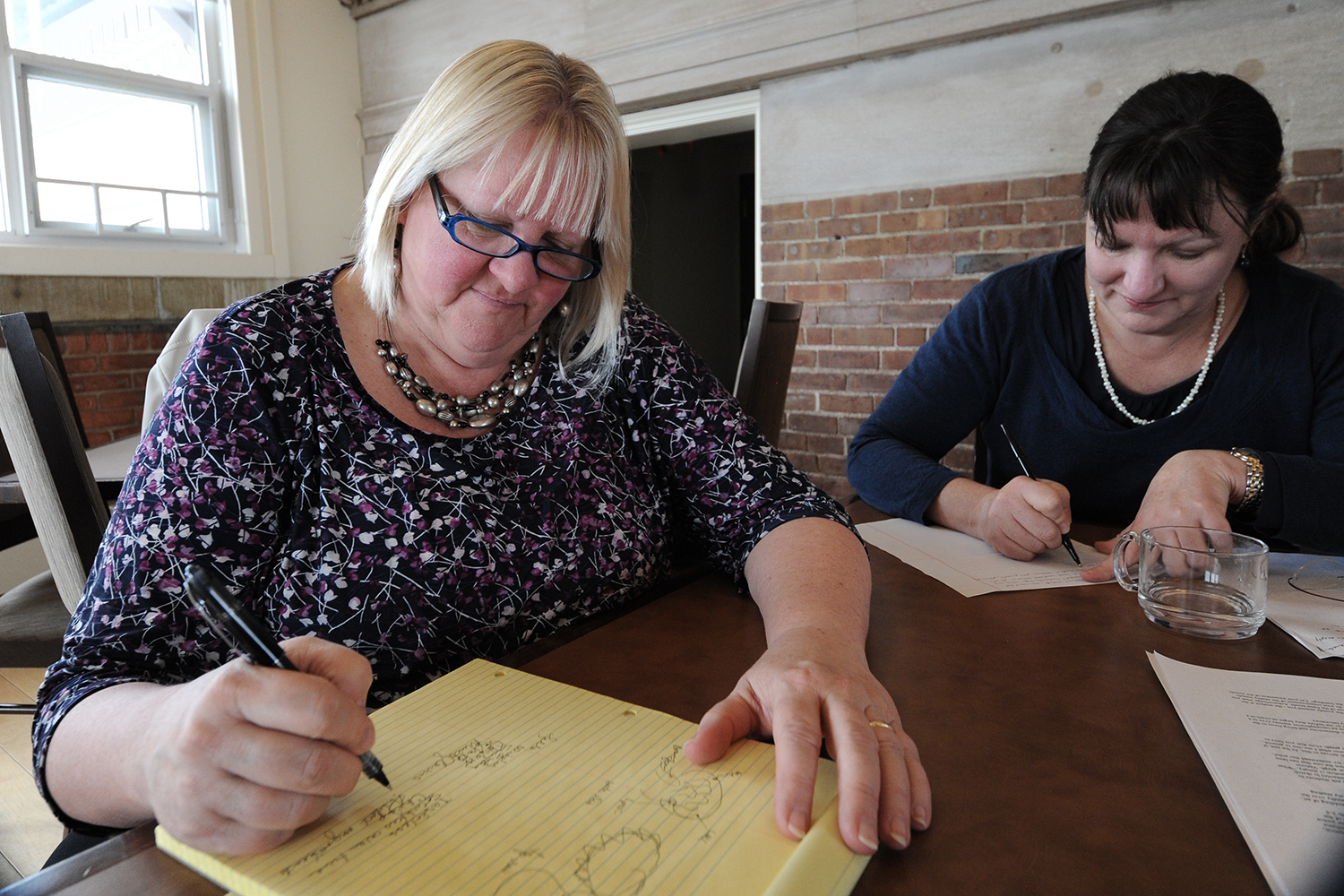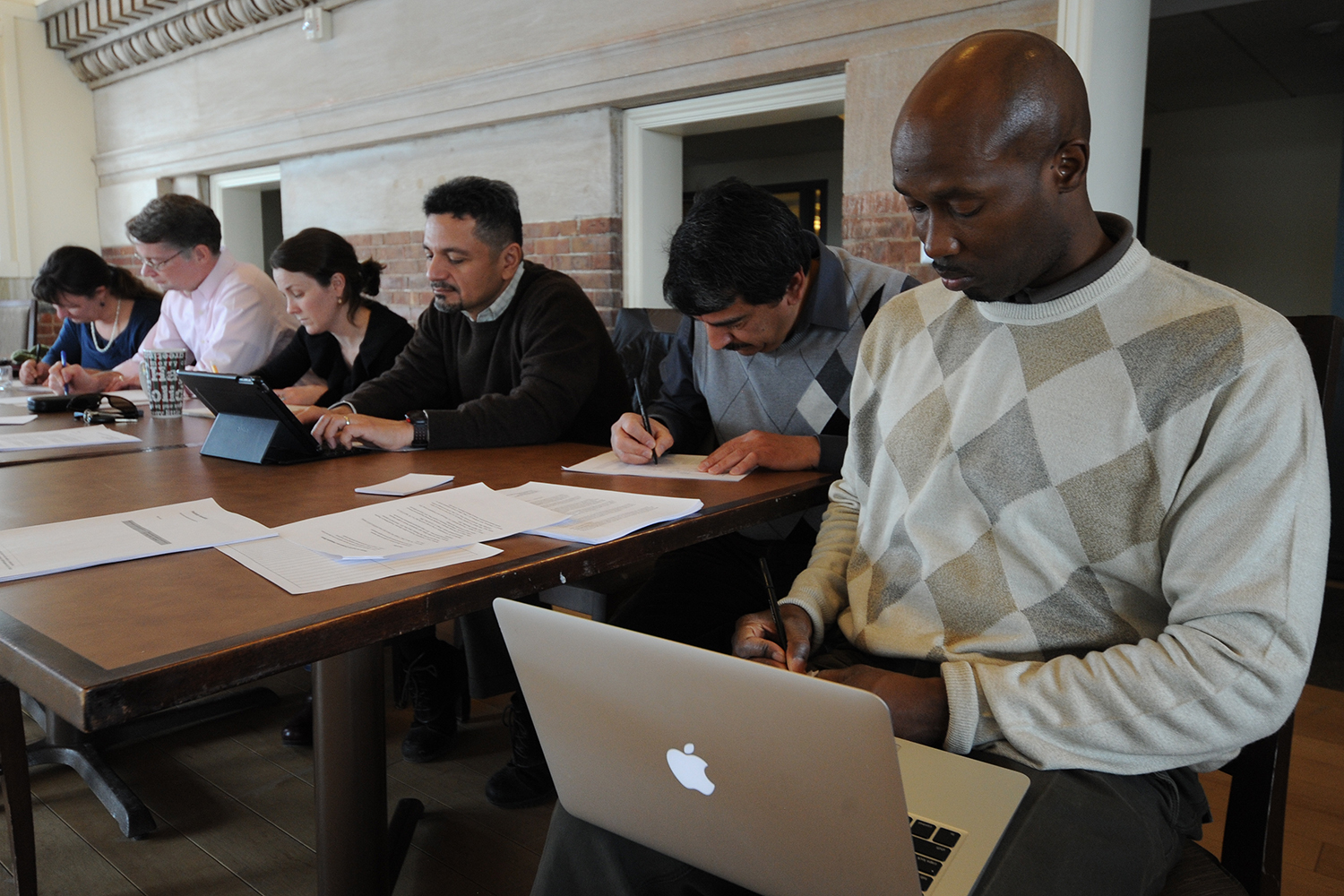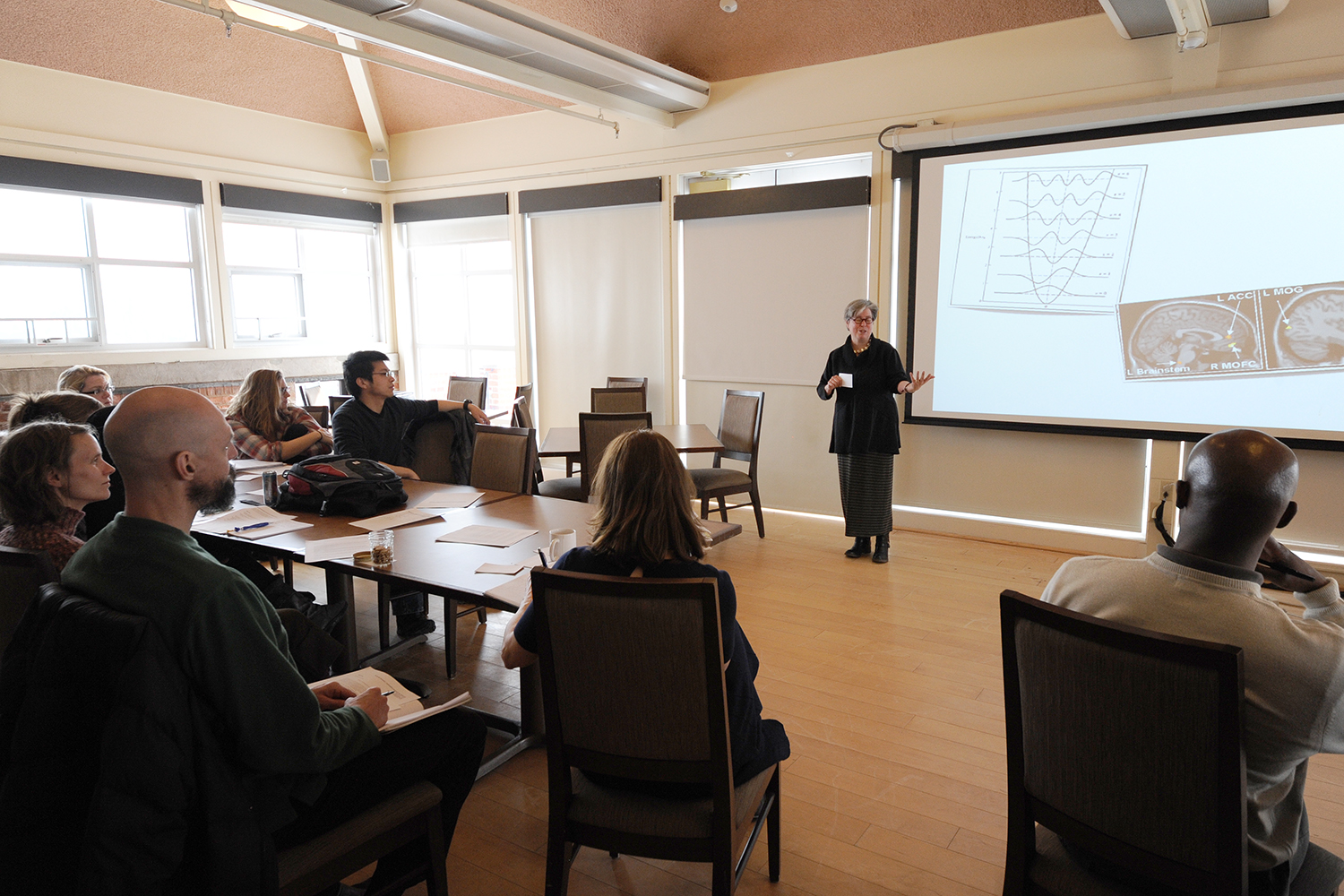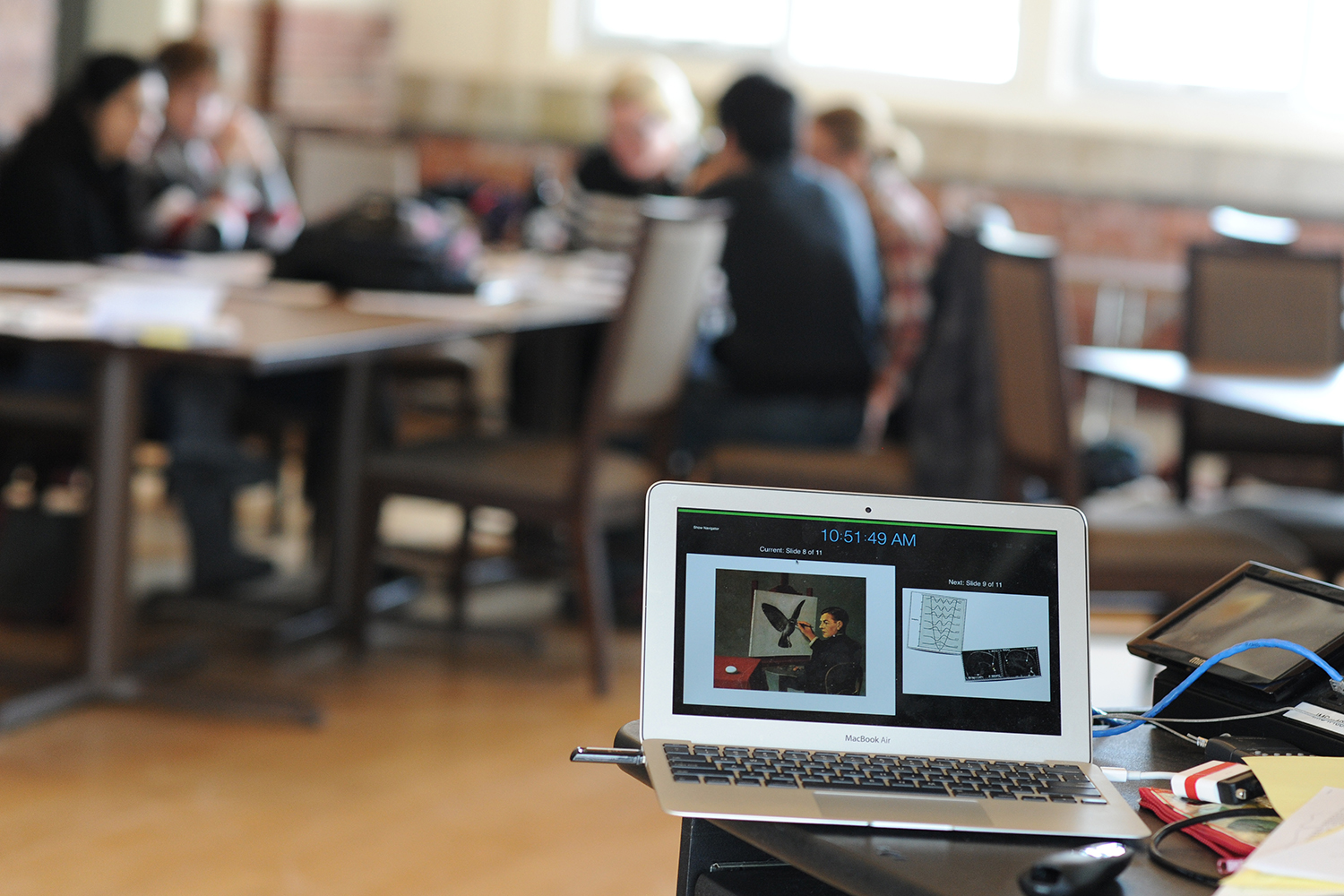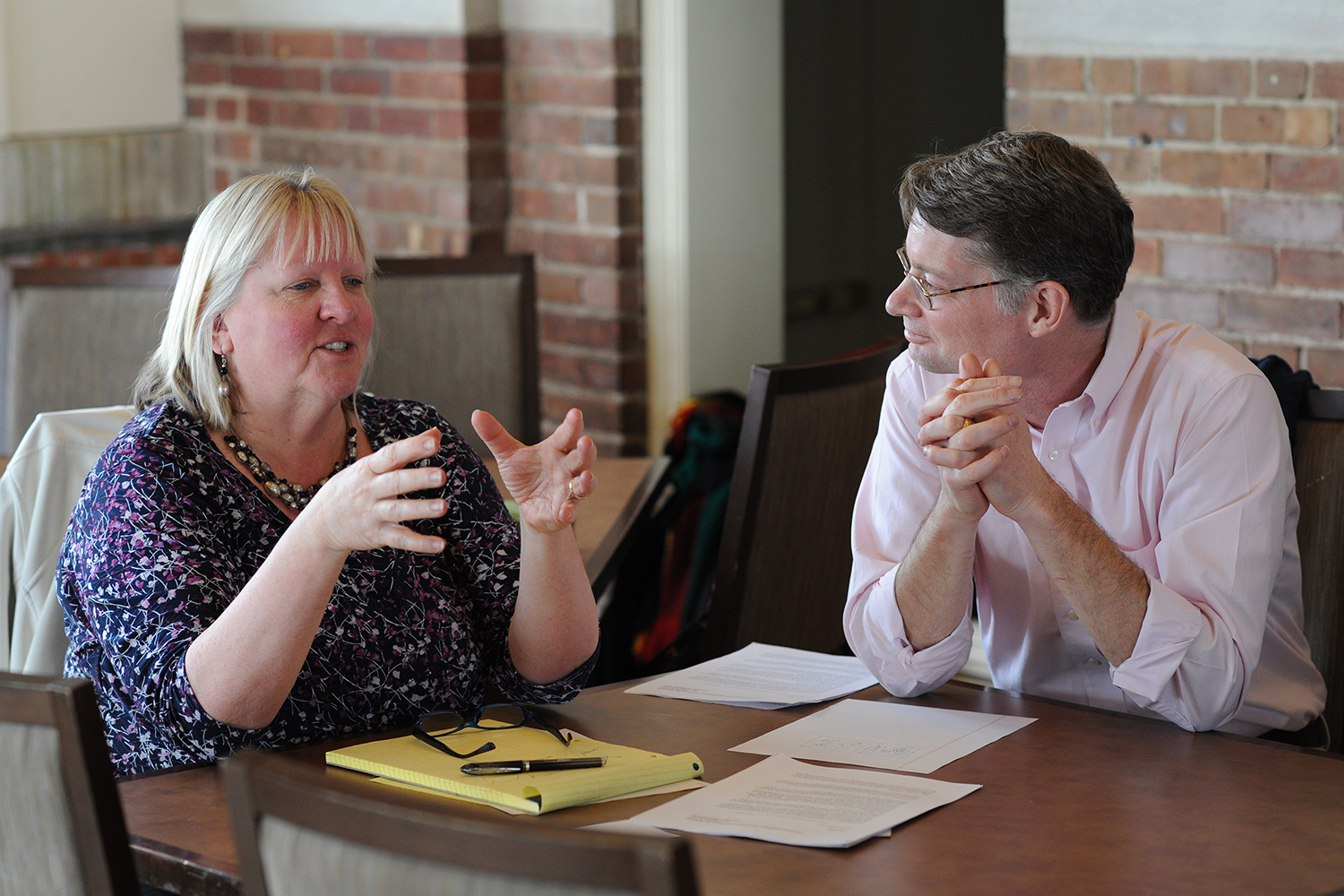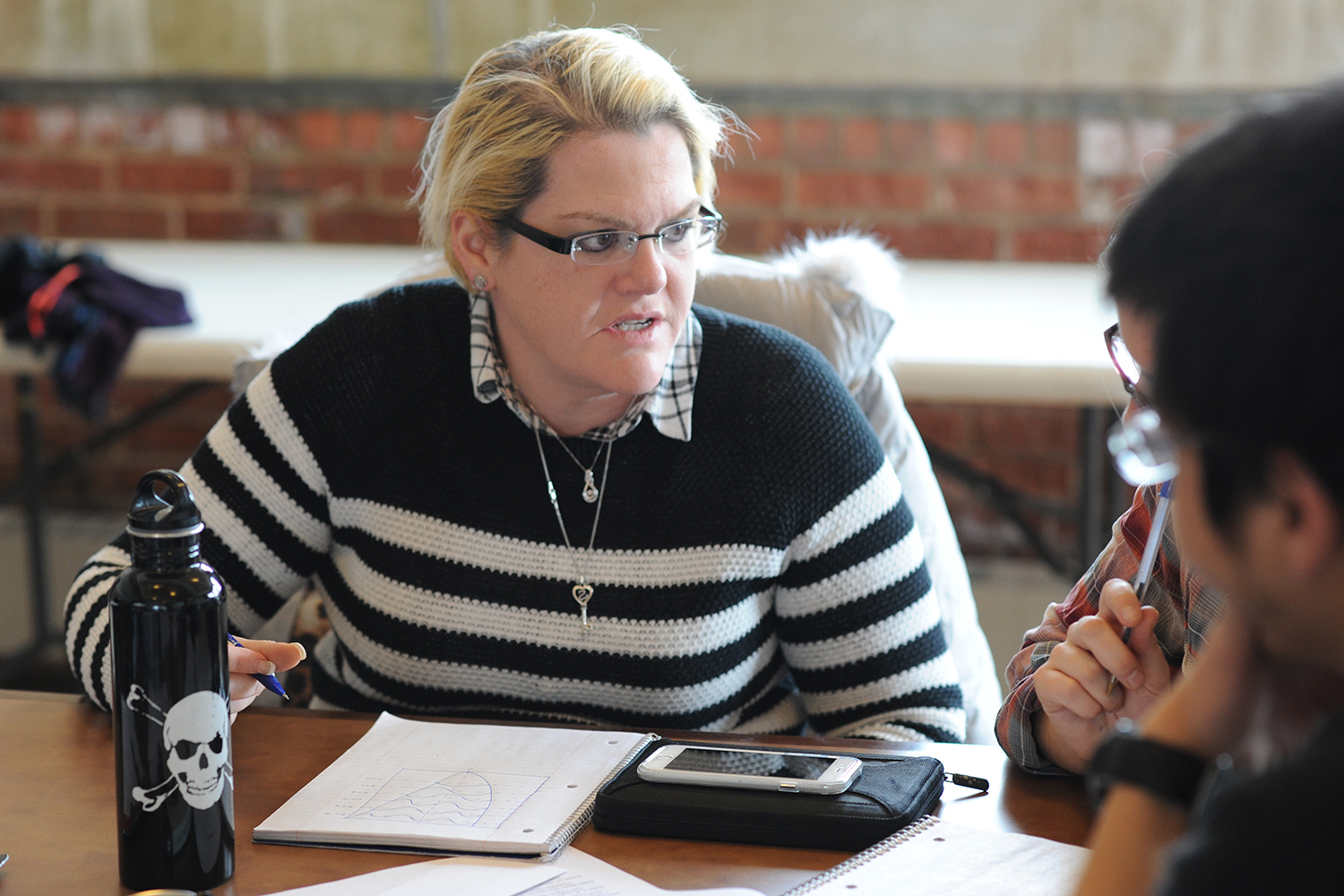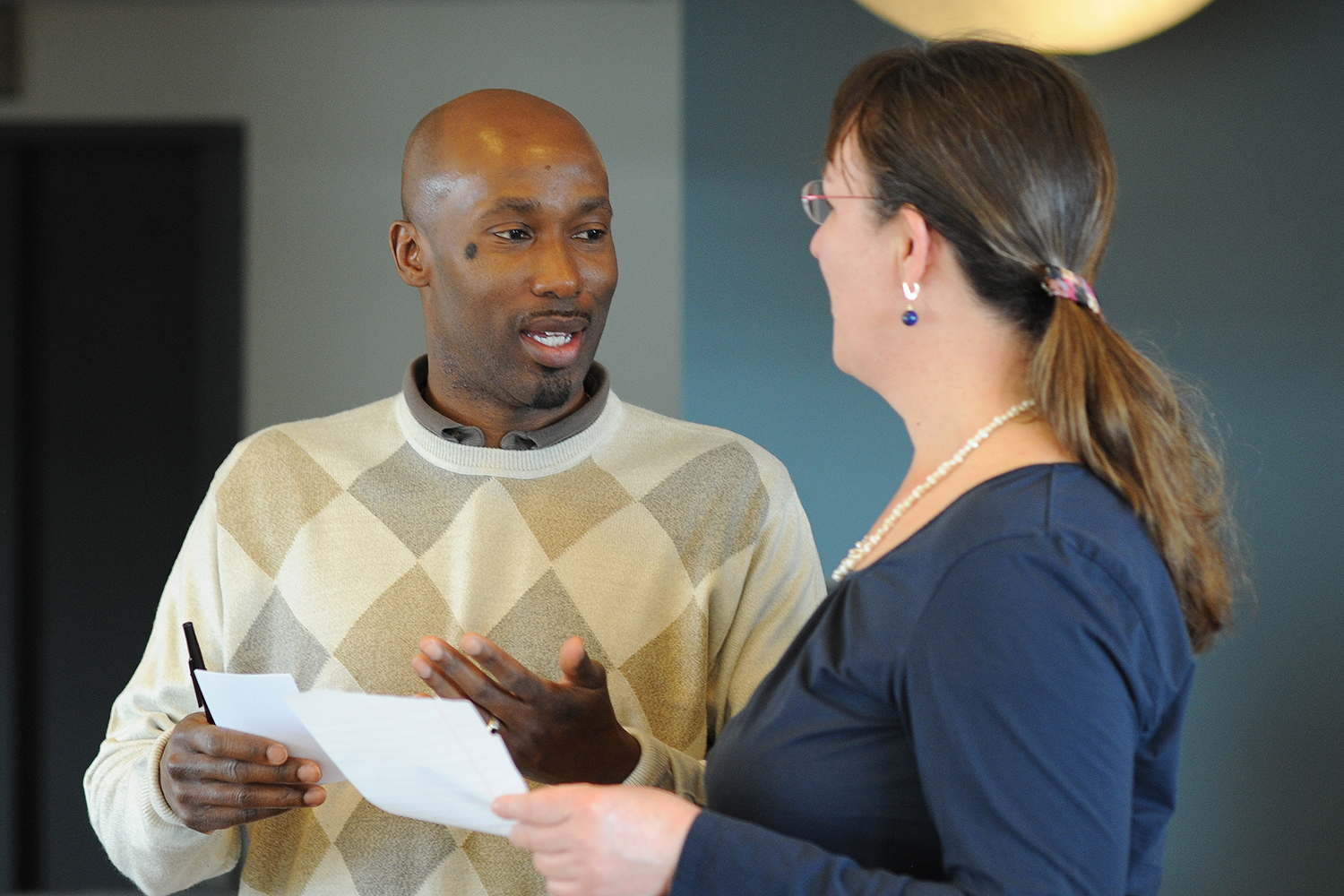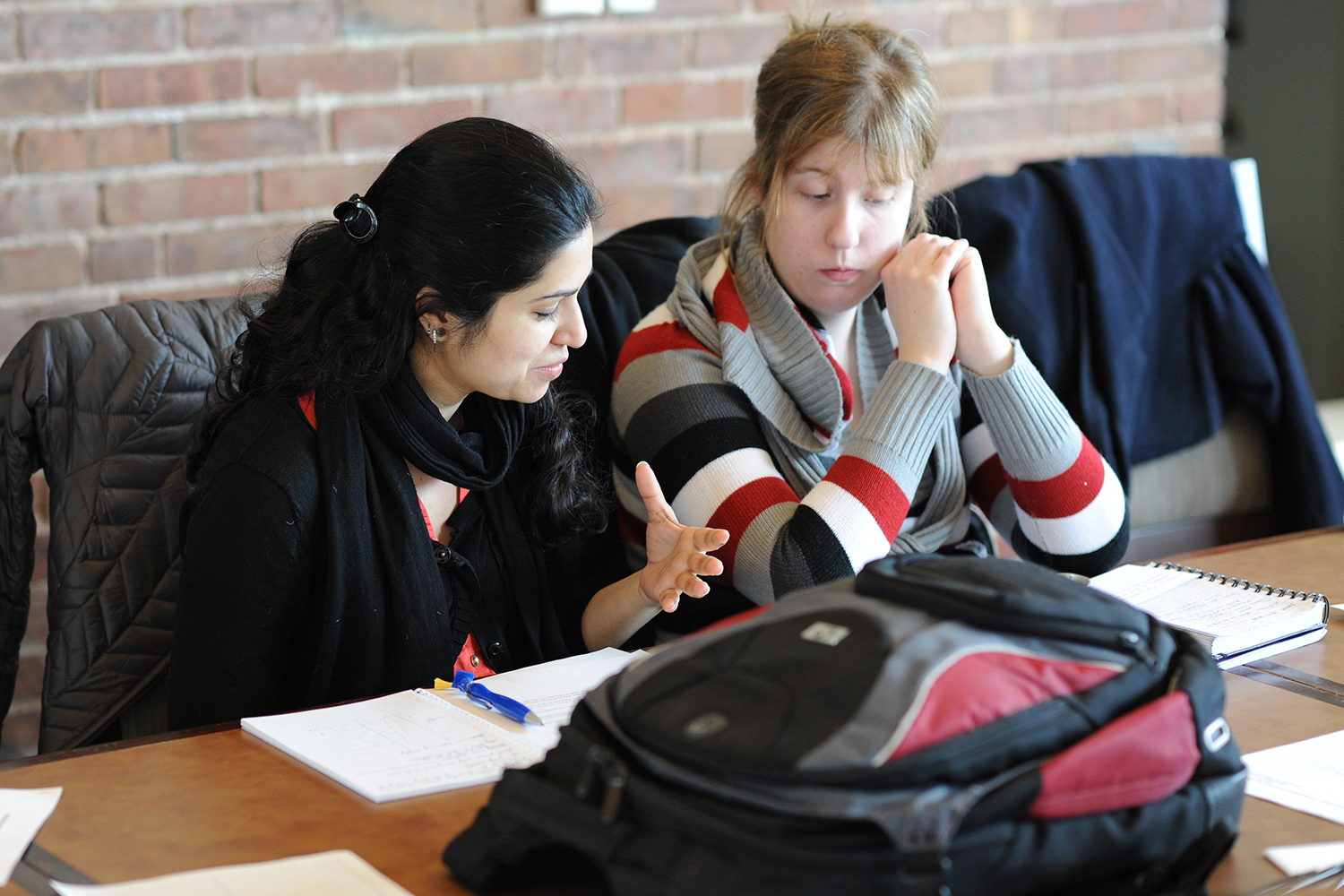 Francl also led a student-centered workshop and dinner in the Downey House Lounge. She discussed her own spiritual practices and how she tries to negotiate the subtle edge of things between science and religion, faith and reason, and living in a culture that is ok with being spiritual, but far less with being religious. Tracy Mehr Muska, university Protestant chaplain, and Rabbi David Teva, director of religious and spiritual life and university Jewish chaplain, hosted the dinner conversation.
The workshops were sponsored by the CFCD, the Department of Chemistry and the Office of Religious and Spiritual Life.
Photos below: (Photos by Aviva Hirsch '16)