Gruen Discusses Her New Book Entangled Empathy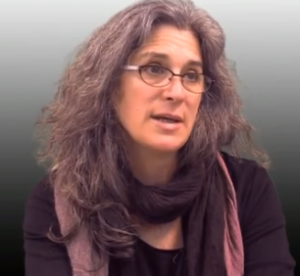 Lori Gruen, professor and chair of philosophy, discussed her new book, Entangled Empathy: An Alternative Ethic for Our Relationships with Animals, with University of Colorado Professor Emeritus Mark Bekoff in The Huffington Post. Bekoff calls the book "a wonderful addition to a growing literature in the transdisciplinary field called anthrozoology, the study of human-animal relationships."
Gruen defines "entangled empathy" as "a process whereby we first acknowledge that we are already in relationships with all sorts of other animals (humans and non-humans) and these relationships are, for the most part, not very good ones. We then work to figure out how to make them better and that almost always means trying to promote well-being and flourishing."
She adds, "One thing I think is crucial in our process of thinking differently about our relationships is to recognize that making those relationships better requires practice. There isn't a 'one size fits all' solution. We need to continually learn more about ourselves and others to improve the lives of everyone. We will make mistakes, so we should always engage with a fair dose of humility, but also be hopeful that we can fix our mistakes and hone our empathetic skills."
Read the full interview here.
Gruen also recently penned an op-ed titled, "Ban Greyhound Racing Now," published on Al Jazeera America's website. She relates her personal experience adopting a rescued greyhound who was a former racing dog, and more generally describes the "grotesque cruelty in the racing industry."
Gruen also is professor of environmental studies, and professor of feminist, gender and sexuality studies.