Wesleyan's $1M Cardinal Challenge Is On!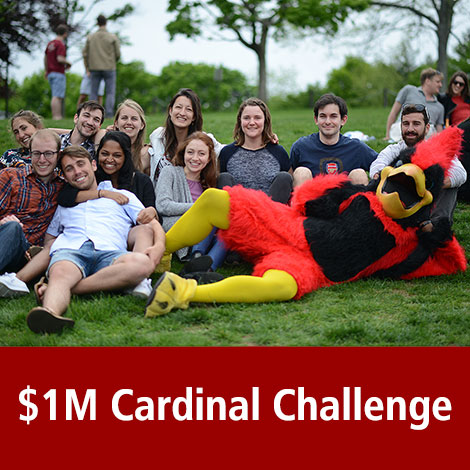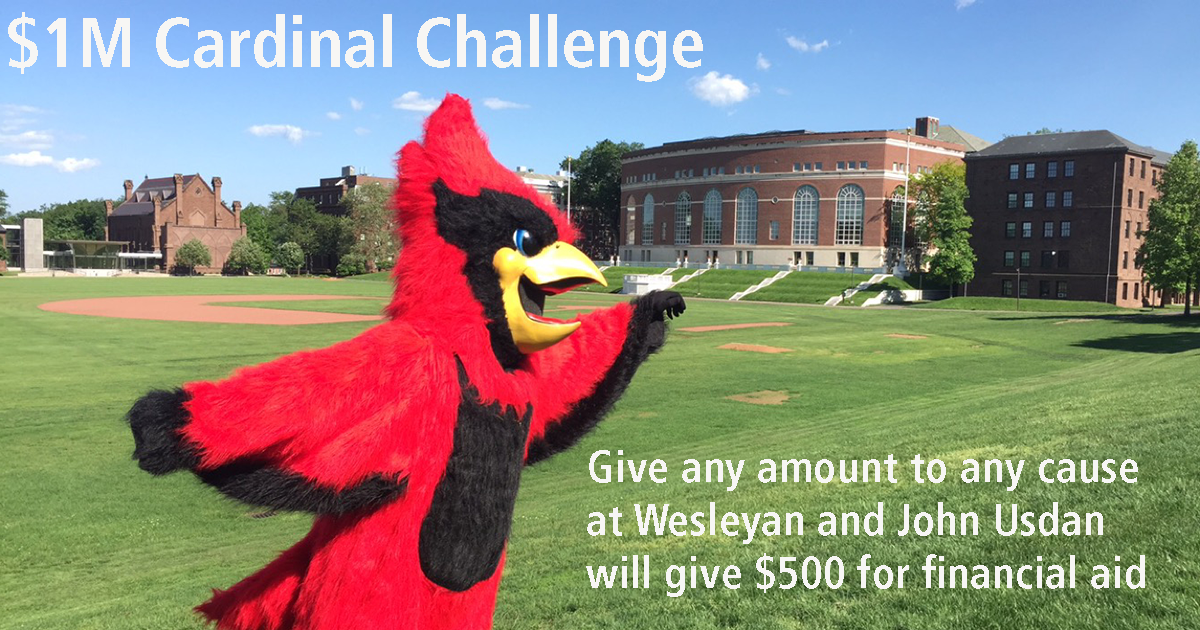 This month, the Cardinal community is joining together to secure up to $1 million for financial aid for Wesleyan students by taking the $1 Million Cardinal Challenge. "Thanks to the generosity of John L. Usdan '80, P'15, P'18, P'18, this is the perfect time to make a gift to Wesleyan," says Chuck Fedolfi '90, director of annual giving for the Wesleyan Fund. "John will give $500 for financial aid for every gift of any amount to any Wesleyan cause received this month—for a total of up to $1 million."
So far, more than 568 people have accepted the challenge, which translates to $284,000 so far for financial aid. The challenge ends June 30, 2016. Please join fellow Cardinals and give now at $1 Million Cardinal Challenge.