Wesleyan Welcomes Graduate Students, TAs, Fellows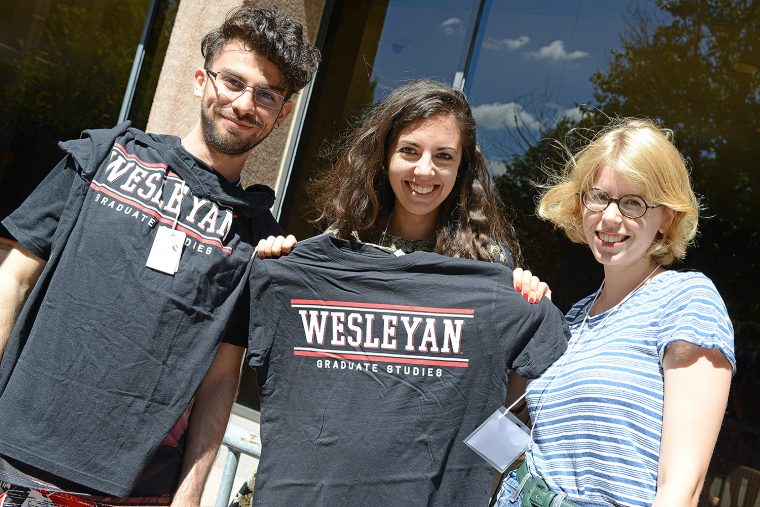 This fall, Wesleyan welcomes 32 new PhD and MA students, 22 new BA/MA students, nine foreign language teaching assistants and two new writing fellows to campus.
Wesleyan offers Graduate Studies programs leading to the Master of Arts and Doctor of Philosophy degrees. Anne Burke, professor of biology, is the 2016-17 director of Graduate Studies, and Cheryl-Ann Hagner is director of Graduate Student Services.
On Aug. 30, the new graduate students mingled with former graduate students and Wesleyan faculty at a welcome picnic held at Exley Science Center. Graduate Student Orientation was held Aug. 29-30. (Photos by Olivia Drake)