RNA Splicing, Student Research Discussed at Biophysics, Biological Chemistry Retreat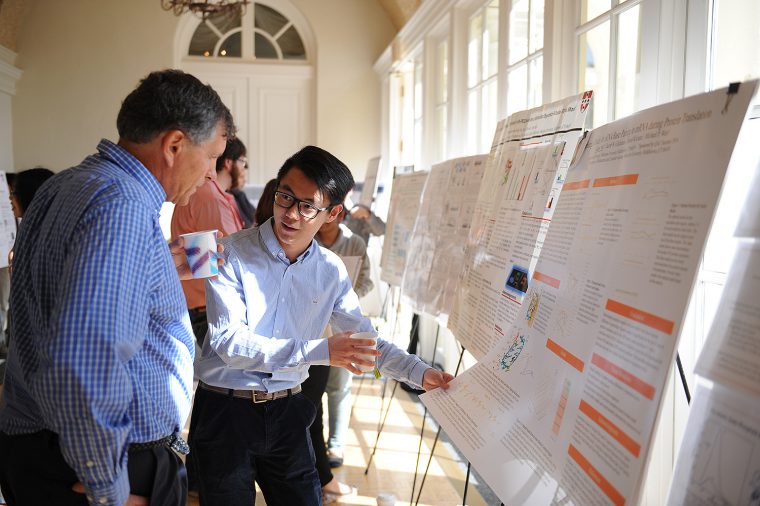 The Molecular Biophysics Program, the Department of Chemistry and the Department of Molecular Biology and Biochemistry hosted the 17th Annual Molecular Biophysics and Biological Chemistry Retreat on Sept. 29 at Wadsworth Mansion in Middletown.
The event included several talks by Wesleyan faculty and two student research poster presentations.
Professor Anna Pyle delivered the keynote address titled "Structural and Mechanistic Insights into RNA Splicing." Pyle is the Howard Hughes Medical Institute Investigator and the William Edward Gilbert Professor in the Departments of Molecular, Cellular and Developmental Biology and Chemistry at Yale University. Pyle studies the structure and function of large RNA molecules and RNA remodeling enzymes. A Howard Hughes Medical Institute Investigator since 1997 and the author of more than 150 publications, she uses a diverse set of biochemical and biophysical techniques, including crystallography and chemical probing, to understand the structural complexity of RNA architecture.
Photos of the retreat are below: (Photos by Will Barr '19 and Gabi Hurlock '20)