Wesleyan Exceeds Giving Tuesday Goal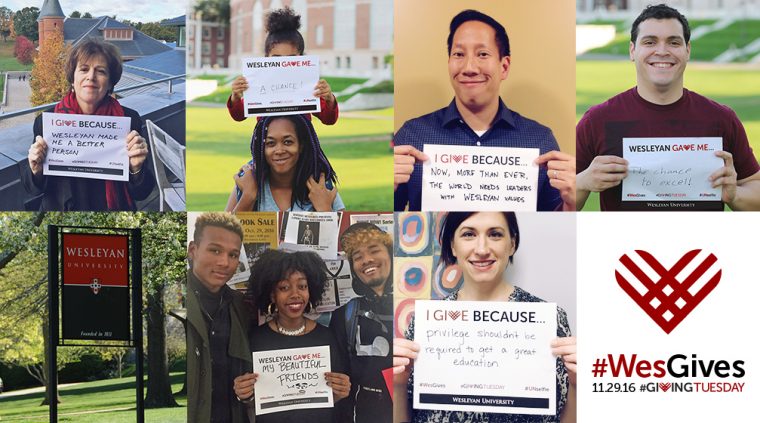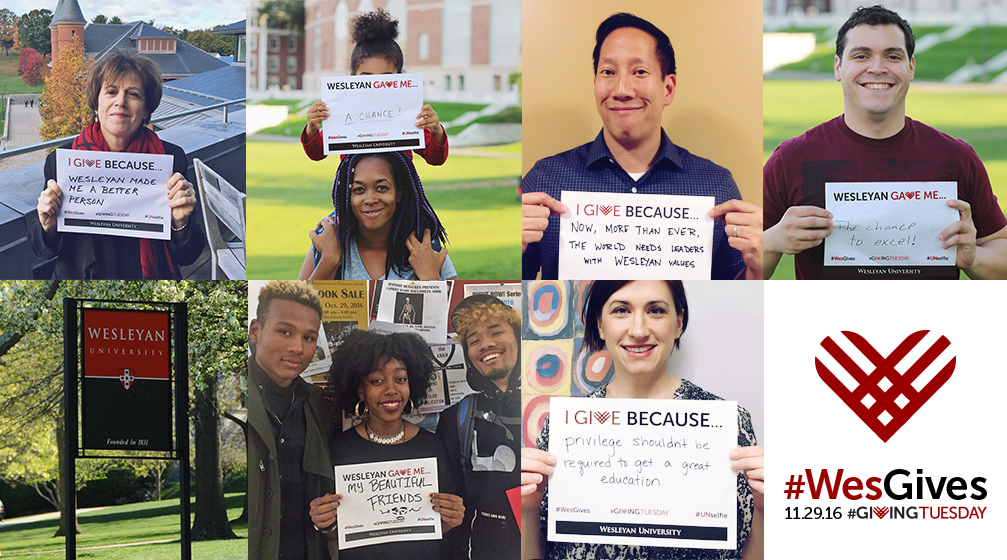 On Giving Tuesday, Nov. 29, members of the Wesleyan community joined together to support Wesleyan students. This was Wesleyan's fourth year participating in the global campaign, which encourages people to support their favorite organizations during the holiday season.
This year, Wesleyan's Giving Tuesday goal was 3,000 gifts received between Nov.1 and Nov. 29. By the end of the day on Giving Tuesday, Wesleyan had received a total of 3,674 gifts.
"Our sincere thanks to everyone who gave in support of students this year, including the Frank-Kim Family—John Frank '78, P'12, Diann Kim P'12, and Peter Frank '12—who generously inspired others to give with their gift of $300,000 to financial aid," said Chuck Fedolfi, director of annual giving for the Wesleyan Fund. "And a special thanks to the hundreds of volunteers who continue to humble us with their dedication, their time, and their passion for Wesleyan," he added.