Yohe Joins Conn. Governor to Oppose Environmental Program Cuts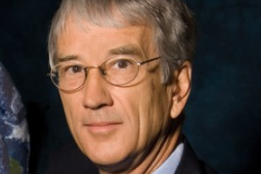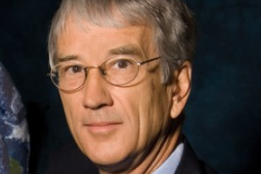 Gary Yohe, the Huffington Foundation Professor of Economics and Environmental Studies, joined Connecticut Gov. Dannel Malloy at a press conference March 22 at the Connecticut Science Center to speak out against major cuts to environmental programs proposed by President Donald Trump.
"As a scholar with more than three decades of experience studying climate change, I fear our new president is on a course to reverse this progress with extremely dangerous consequences," Yohe said at the event, according to The Hartford Courant.
Yohe was a senior member of the Intergovernmental Panel on Climate Change (IPCC)—which received a share of the 2007 Nobel Peace Prize—from the early 1990s through 2014. He is past-vice chair of the National Climate Assessment Development and Advisory Committee for the Obama Administration; the Assessment was released by the White House in 2014.
Yohe contrasted progress made against climate change by former President Barack Obama to the approach taken by Trump.
"By way of stark contrast, President Trump does not even have a science advisor," Yohe said. "His administration has attacked climate science, and it has announced its intention to abandon any initiative designed to ameliorate climate risk in any way."
Yohe also was interviewed by Fox CT, and his comments were featured in stories on WTNH and CT News Junkie.