White '93, Greenidge '04 Win Whiting Awards for Writing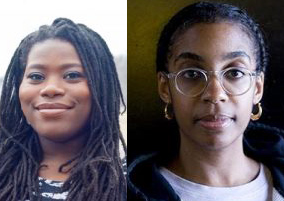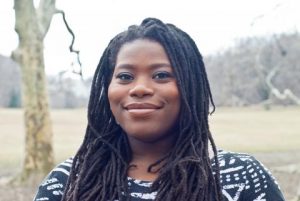 This month, two Wesleyan alumnae writers, Kaitlyn Greenidge '04 and Simone White '93 received the prestigious Whiting Award. Given annually to only 10 emerging writers in fiction, nonfiction, drama and poetry, the award provides recipients with a $50,000 grant and is the largest of its kind. Previous winners have gone on to receive the Pulitzer Prize, the National Book Award, and MacArthur and Guggenheim Fellowships. Some Whiting Award winners include Jeffery Eugenides, Colson Whitehead, Tracy Smith and David Foster Wallace.
Greenidge's 2016 novel We Love You, Charlie Freeman is her most recent work and was published by Algonquin Books. The unconventional story chronicles a family of color fluent in sign language that travel to western Massachusetts to participate in a research experiment. There, they live with a chimpanzee named Charlie and attempt to teach it sign language.
The Whiting Award committee wrote that Greenridge "is at work on a broader underlying story: our inability to find a common language for a discussion of race in America. The sense you get is that she's nowhere near her full powers yet, and the prospect is thrilling."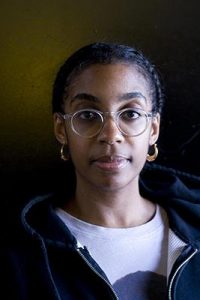 White, program director at The Poetry Project and visiting assistant professor of literary studies at The New School, Eugene Lang College, has published several collections of poetry. Her most recent collection, Of Being Dispersed, was printed in 2016 by Futurepoem Books.
The Whiting Award selection committee praises White for "[deconstructing] our ideas of Americanness and the failure of language to be the transparent scrim we sometimes mistake it to be." Dear Angel of Death, a book of criticism and poems also by White, is forthcoming with Ugly Duckling Press.