Frosh Swimmers Compete at NCAA Division III National Championships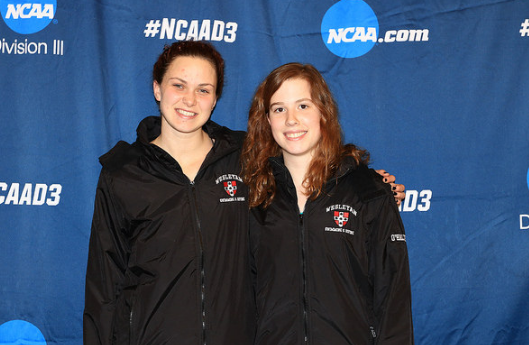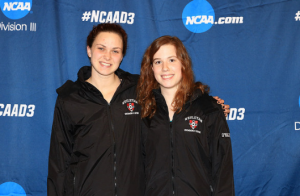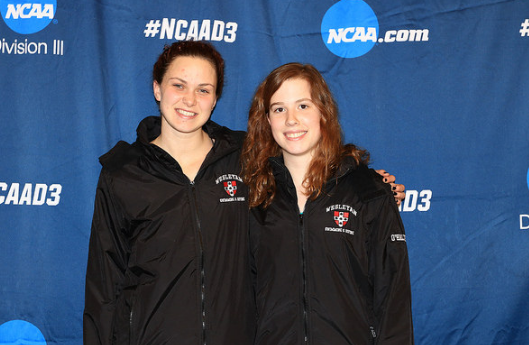 Hannah O'Halloran '20 and Caroline Murphy '20 of the women's swimming and diving team competed in the NCAA Division III National Championships, which were held March 15-18 at the Conroe ISD Natatorium in Shenandoah, Texas.
"Having two freshman swimmers qualify for the NCAA national championships is an incredible achievement," explained Mike O'Brien, director of athletic communication. "This means that they're among the top Division III swimmers in the country in their respective events."
O'Halloran competed in the 200-yard backstroke event, where she was seeded eighth with a time of 2:01.62. In the preliminaries, she touched the wall in a time of 2:02.06, and went onto swim a 2:03.52 in the finals, which placed her 16th overall.
Murphy, who was seeded fourth in the 100-yard backstroke with a mark of 55.64, finished 11th in the preliminaries with a mark of 55.92. In the consolation finals, she touched the wall in 55.90 to place 13th overall. Murphy also won the NESCAC Championship in the 50-yard backstroke, prior to the national championship meet, to become the first Wesleyan women's swimmer or diver to ever win a conference title.
In addition, both student-athletes were named Honorable Mention All-Americans.