Faculty, Students, Alumni Attend the 48th Lunar and Planetary Science Conference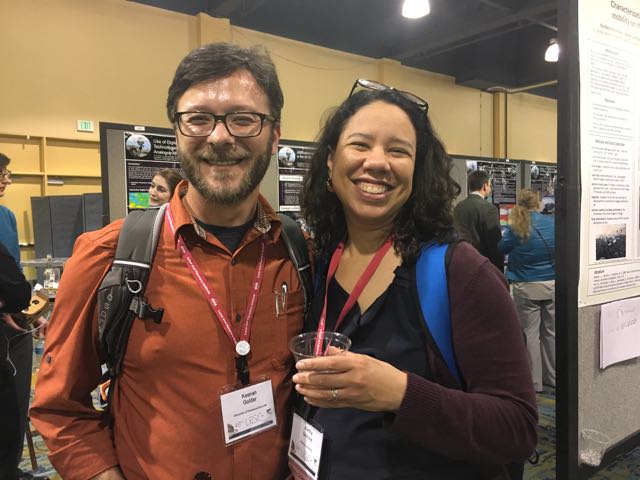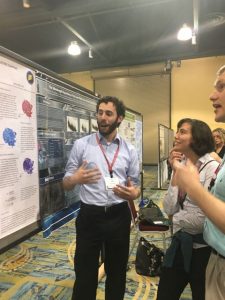 A group of Wesleyan faculty, students and alumni attended the 48th Lunar and Planetary Science Conference in The Woodland, Texas March 20-24. The annual conference unites 2,000 international specialists in petrology, geochemistry, geophysics, geology and astronomy to present their latest research in planetary science over the course of several days.
Professor of Earth and Environmental Sciences and the George I. Seney Professor of Geology Martha Gilmore coordinated Wesleyan's group. While at the event, she presented her work on the oldest rocks on Venus and Mars gully analogues on Earth.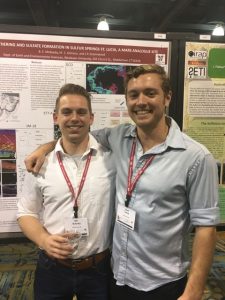 A number of her current graduate and undergraduate students attended and several also presented their work. Ben McKeeby MA '17 discussed his work on Mars-analogue volcanic sites on Earth; Shaun Mahmood MA '17 discussed his work on lunar water; and Avi Stein '17 discussed his work on Venus sediments. All three of these students were supported by the NASA Connecticut Space Grant. Earth and Environmental Sciences graduate student Jordyn-Marie Dudley MA '18 also attended the conference.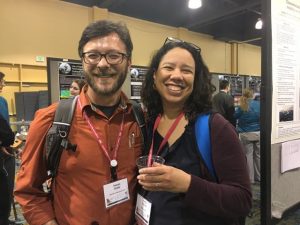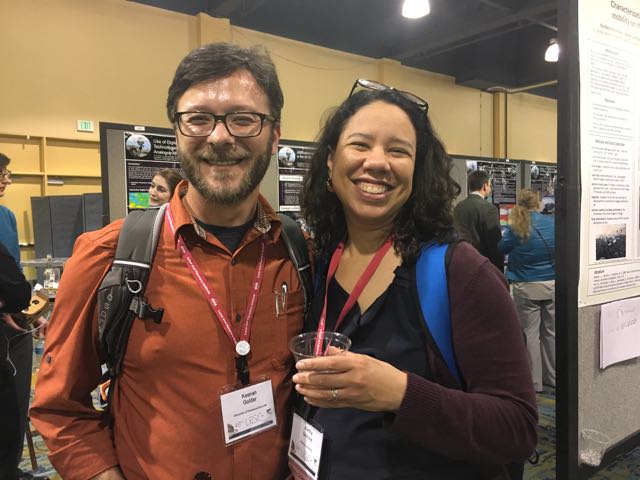 Numerous alumni made contributions at the conference including astronomy majors Bob Nelson MA '69 and Jesse Tarnas '16; earth and environmental sciences majors Tanya Harrison MA '08, Nina Lanza MA '06, Keenan Golder MA '13 and James Dottin '13.
Earth and environmental sciences and chemistry double major Peter Martin '14 and physics major Ian Garrick-Bethell '02 also contributed.