President Roth Calls on Universities to Promote Intellectual Diversity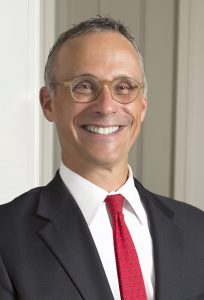 On May 11, Wesleyan President Michael Roth writes in The Wall Street Journal about the need for colleges and universities to proactively cultivate intellectual diversity on campus. While student protests over controversial speakers have dominated headlines of late, he writes:
The issue, however, isn't whether the occasional conservative, libertarian or religious speaker gets a chance to speak. That is tolerance, an appeal to civility and fairness, but it doesn't take us far enough. To create deeper intellectual and political diversity, we need an affirmative-action program for the full range of conservative ideas and traditions, because on too many of our campuses they seldom get the sustained, scholarly attention that they deserve.
Roth discusses initiatives at Wesleyan, including the Posse Veteran Scholars program, which brings cohorts of military veterans to campus on full scholarships.
These students with military backgrounds are older than our other undergraduates and have very different life experiences; more of them also hold conservative political views.
Now, Wesleyan plans to deepen its engagement with the military by working with the U.S. Army to bring senior military officers to campus. Starting next year, the first of them will arrive to teach classes on the relationship between military institutions and civil society.
Roth goes on:
Another new initiative for intellectual diversity, launched with the support of one our trustees, has created an endowment of more than $3 million for exposing students at Wesleyan to ideas outside the liberal consensus. This fall, our own academic departments and centers will begin offering courses and programs to cover topics such as "the philosophical and economic foundations of private property, free enterprise and market economies" and "the relationship of tolerance to individual rights, freedom and voluntary association."

We are not interested in bringing in ideologues or shallow provocateurs intent on outraging students and winning the spotlight. We want to welcome scholars with a deep understanding of traditions currently underrepresented on our campus (and on many others) and look forward to the vigorous conversations they will inspire.
Students are also recognizing the value of the free exchange of ideas. This spring, the Wesleyan Democrats and Wesleyan Republicans joined forces to host a Bipartisan Political Series to encourage open political dialogue on campus.
A WSJ subscription is required to access the full article. The Wesleyan community can access the article through the Olin Library website.