Faculty, Staff Mingle, Play Games at Ice Cream Social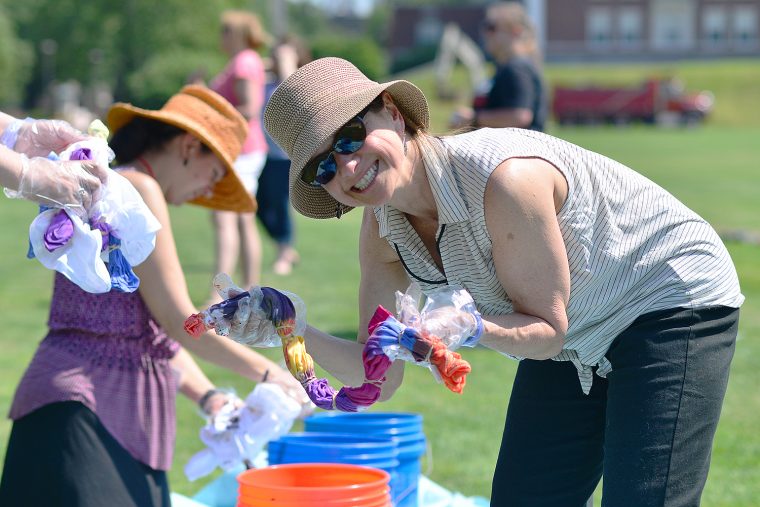 On June 12, the Office of Human Resources hosted the third annual Faculty and Staff Ice Cream Social on Andrus Field and the Huss Courtyard.
"This event provides us with the opportunity to enjoy a fun afternoon with colleagues and a way for all of us to kick off the summer months," said Julia Hicks, chief human resources officer.
In addition to ice cream and sorbet, Wesleyan employees enjoyed popcorn and pretzel snacks, live entertainment with DJ Mario Torres (also a material handler in Physical Plant), raffle prizes, a tie dye t-shirt station, bingo, water balloon toss, volleyball, a block-stacking game, bean bag toss, dancing and more. Employees were encouraged to wear their tie dye t-shirts to work on June 16.
Photos of the event are below: (Event photos by Olivia Drake and aerial photo by John Wareham)