New International Students Hail from 37 Countries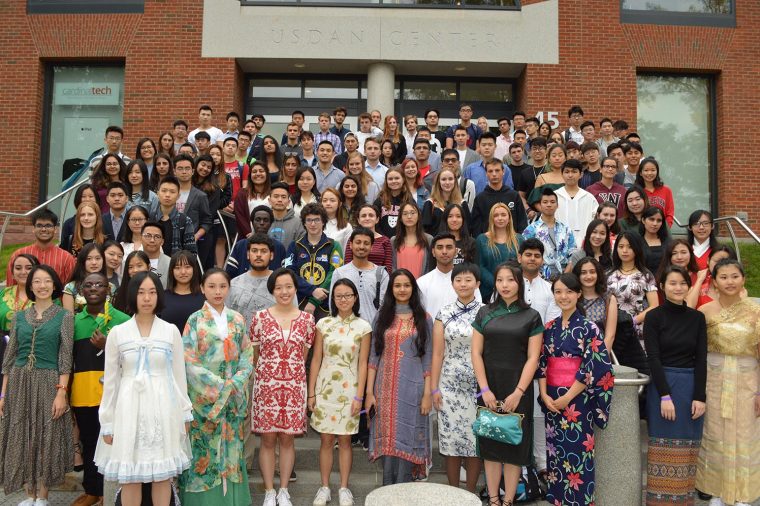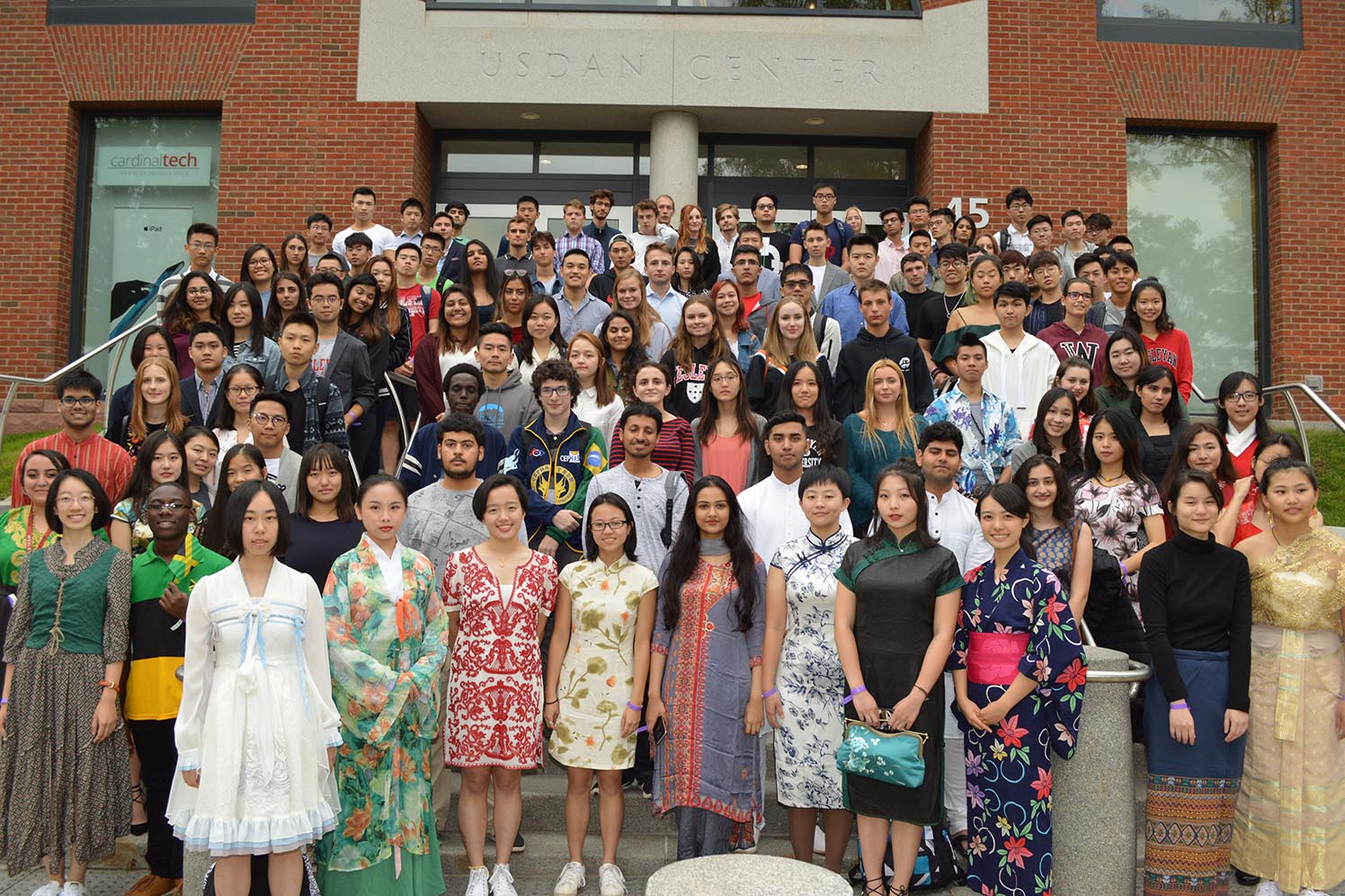 This fall, Wesleyan welcomes 127 first-year international students, eight international transfer students and seven visiting international students to campus. Students come from 37 different countries including Moldova, Kazakhstan and Mauritius. Two students are from a new exchange program with York University-York.
International students arrived Aug. 26-27 and participated in International Student Orientation through Aug. 29. During this time, students attended sessions that address health and medical insurance issues, programs about cultural adaptation, weather adjustment, and liberal arts education and U.S. systems. This program prepares international students and U.S. citizens living abroad to successfully transition to New Student Orientation.
On Aug. 29, the international students gathered for a group photo at Usdan University Center. Dinner and skits followed at Beckham Hall. Photos of the event are below. A full set of event photos can be found on Flickr. (Photos by Tom Dzimian)