Wesleyan Community Takes a Tumble at The Big Roll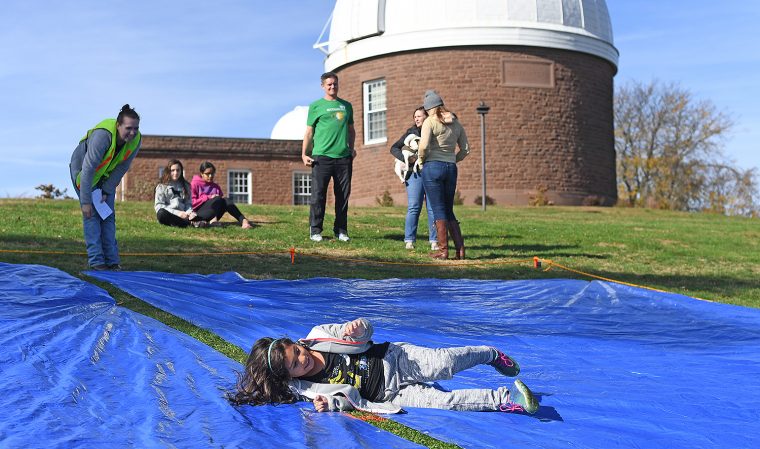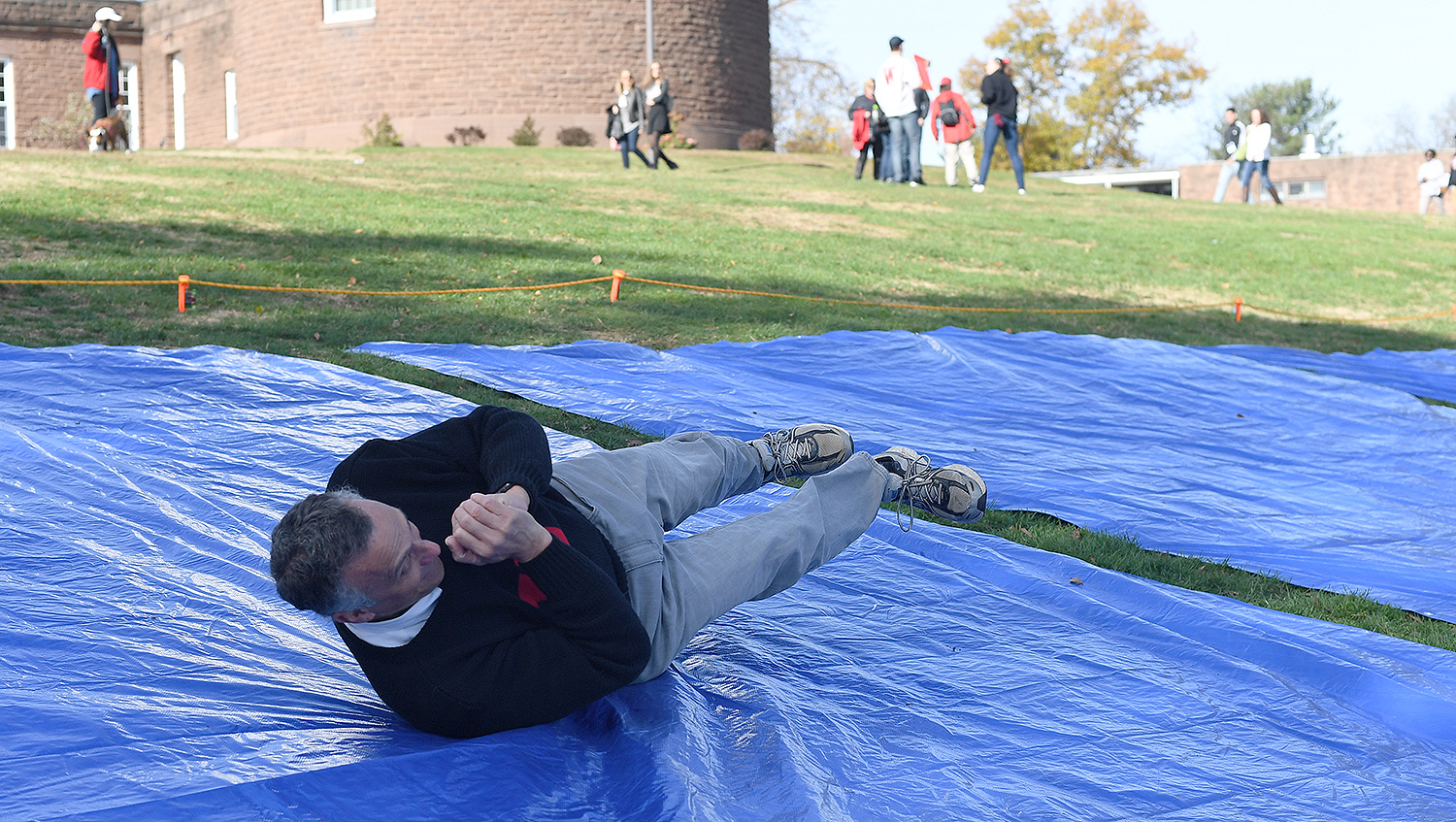 On Nov. 4, in conjunction with Homecoming and Family Weekend, the Wesleyan Math and Science Scholars (WesMaSS) program hosted "The Big Roll" on Foss Hill.
The organizers hoped to break the Guinness World Record for the most people rolled down a hill in an hour. The record was 600, and Big Roll participants fell short with 510.
"Although we were not able to break the record, this event was an incredible success," said organizer Melisa Olgun '20. "We had rollers come from all around the area. Not only did students (and professors) roll down Foss, but younger elementary school students from the Middletown area joined us as well. We should be proud that Foss stands as a community area, for all of us to enjoy."
Participants received a "I rolled" sticker after completing the challenge.
Photos of The Big Roll are below: (Photos by Olivia Drake and Rich Marinelli)