Wesleyan University Press Author Harjo Named U.S. Poet Laureate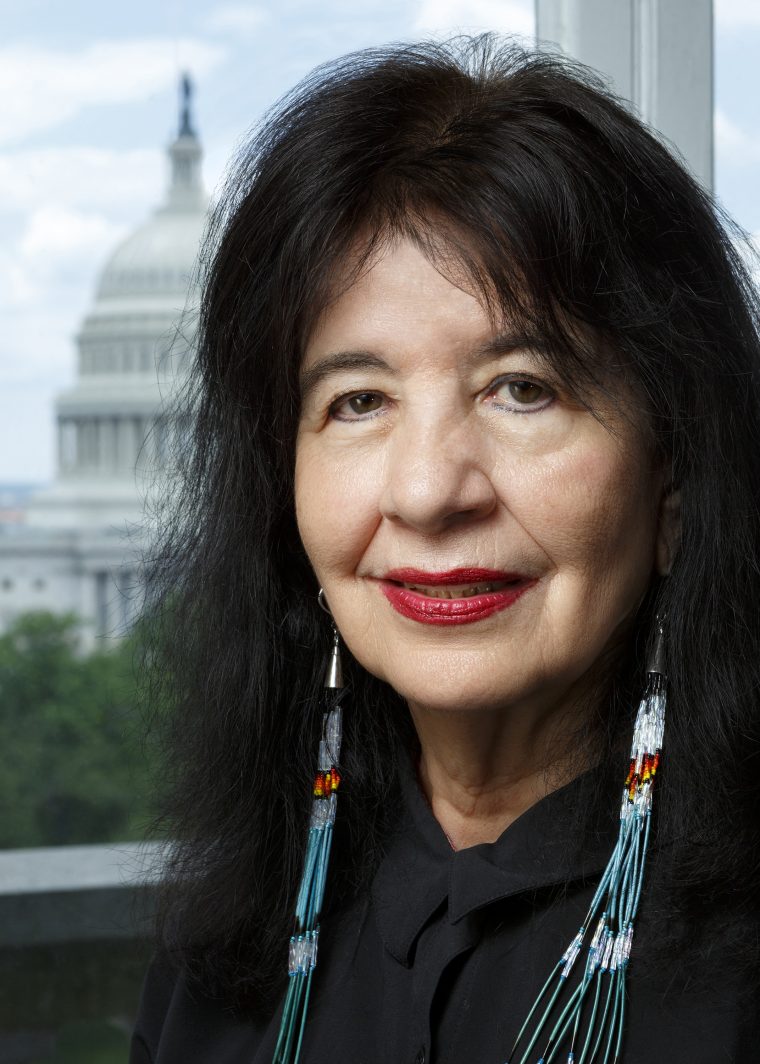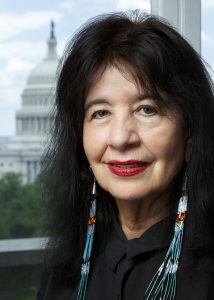 Joy Harjo, an author published by Wesleyan University Press and W.W. Norton has been named the 23rd Poet Laureate of the United States, as announced by the U.S. Library of Congress. Harjo is a member of the Muscogee Creek Nation. She is the first Native American to serve as U.S. Poet Laureate.
Harjo's American Book Award–winning In Mad Love and War was published by Wesleyan in 1990. Other books include the pedagogical work Soul Talk, Song Language: Conversations with Joy Harjo, edited by Tanaya Winder; and theater work Wings of Night Sky, Wings of Morning Light: A Play by Joy Harjo and a Circle of Responses, with contributing editor Priscilla Page.
The Library of Congress Poetry and Literature Center is the home of the Poet Laureate Consultant in Poetry, a position that has existed since 1937. During his or her term, the Poet Laureate seeks to raise the national consciousness to a greater appreciation of the reading and writing of poetry. Harjo will begin her new role in the fall, opening the Library's annual literary season on Sept. 19 with a reading of her work.
Harjo is a past recipient of the PEN Open Book Award, the American Indian Distinguished Achievement in the Arts Award, the New Mexico Governor's Award for Excellence in the Arts, and the Arrell Gibson Lifetime Achievement Award from the Oklahoma Center for the Book. Her recent honors include the Jackson Prize from Poets & Writers (2019), the Ruth Lilly Poetry Prize from the Poetry Foundation (2017) and the Wallace Stevens Award from the Academy of American Poets (2015). In 2019, she was elected a chancellor of the Academy of American Poets.