Roth Speaks on Panel about Campus Speech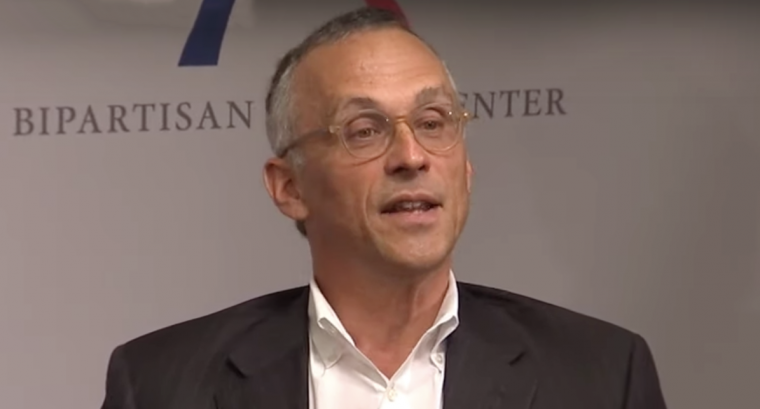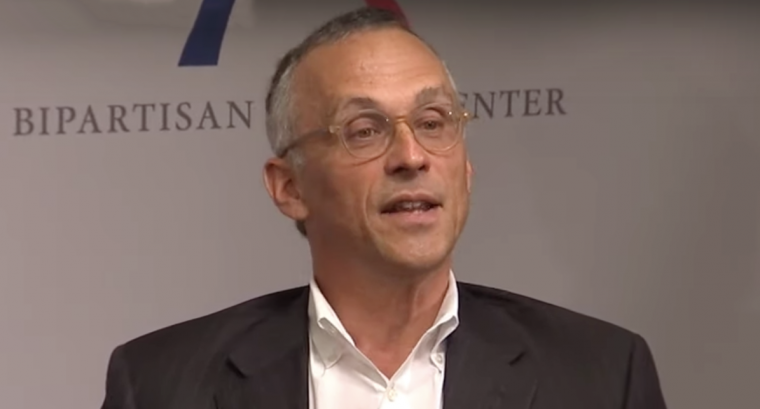 On June 18, President Michael Roth '78 participated in a panel discussion titled, "Protesting the Podium: Campus Disinvitations" at the Bipartisan Policy Center in Washington, D.C. He spoke alongside three individuals who were involved in higher education disinvitation incidents—former U.S. senator Bob Kerrey, Harvard professor Harvey Mansfield, and Middlebury professor Matthew J. Dickinson—in a wide-ranging discussion that covered such high-profile disinvitations, as well as broader questions of free speech, inclusion, and safe spaces on campuses. Roth's latest book, Safe Enough Spaces: A Pragmatist's Approach to Inclusion, Free Speech, and Political Correctness on College Campuses, due out from Yale University Press in August, focuses on these issues facing colleges today.
In his remarks, Roth pointed out that despite the dominant narrative in the media, college students today have a higher devotion to the concept of free speech than older generations, according to some measures. However, he said, "Our students are very suspicious of the use of free speech to advance particular political agendas. And when they hear that there's a 'wrong' kind of free speech and a 'right' kind of free speech, and the right kind of free speech sounds a lot like civility as practiced by a certain kind of person with a certain social class and standing, they're even more suspicious."
Wesleyan students, Roth said, see that "certain kinds of speech get amplified at the expense of certain groups of people." He notes that the reaction of the Supreme Court to this challenge has been "we just need more speech [but] clearly more speech in this context can be poisonous and not just contribute to some notion of a marketplace of ideas."
According to Roth, colleges and universities are grappling with issues of "who gets to speak, to whom, and about what subjects" as well as tough questions such as "the connection between legitimizing a speaker and hearing a speaker's point of view," which are far more interesting and impactful than types of commencement speaker disinvitation controversies to which the media is drawn.
As the discussion turned to the concept of "safe spaces," Roth spoke about the poor treatment that certain groups of people suffered on college campuses in the past. He said it is critical that "the spaces in which education takes place have to provide a certain amount of safety from harassment, intimidation, and retaliation for the views one holds." However, he said, students should not be "safe from new ideas," adding, "new ideas are what we'll use to improve our thinking about society and the way we behave in it."
Roth discussed several initiatives he has led to expand intellectual diversity at Wesleyan, including a lecture series focused on conservative and libertarian traditions, a partnership with the Posse Foundation to recruit military veterans as undergraduate students, and a Retired Officer Teaching Fellowship.
"I think there are plenty of opportunities for helping the culture to become more open to the possibility that the dominant views on the campus are wrong, and that's why we need to listen to other views," he said. "We may be wrong about the most important questions, so we need to hear views other than our own."
Watch a video of the panel discussion here (Roth first speaks around 29 minutes).