Wesleyan Partners with Organization to Recycle Surplus Furniture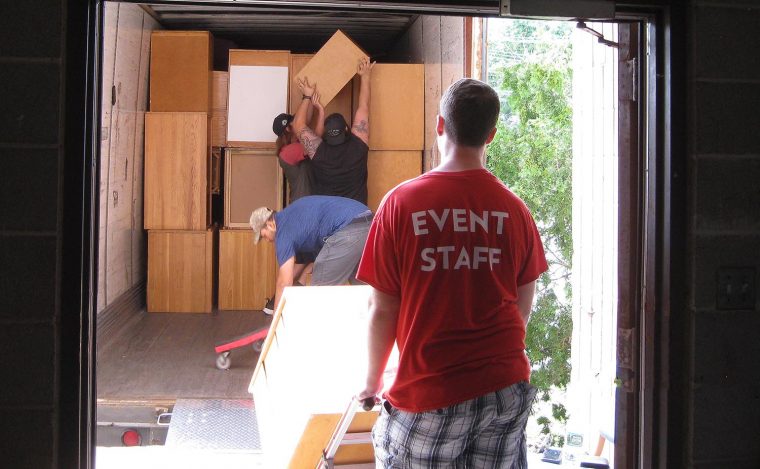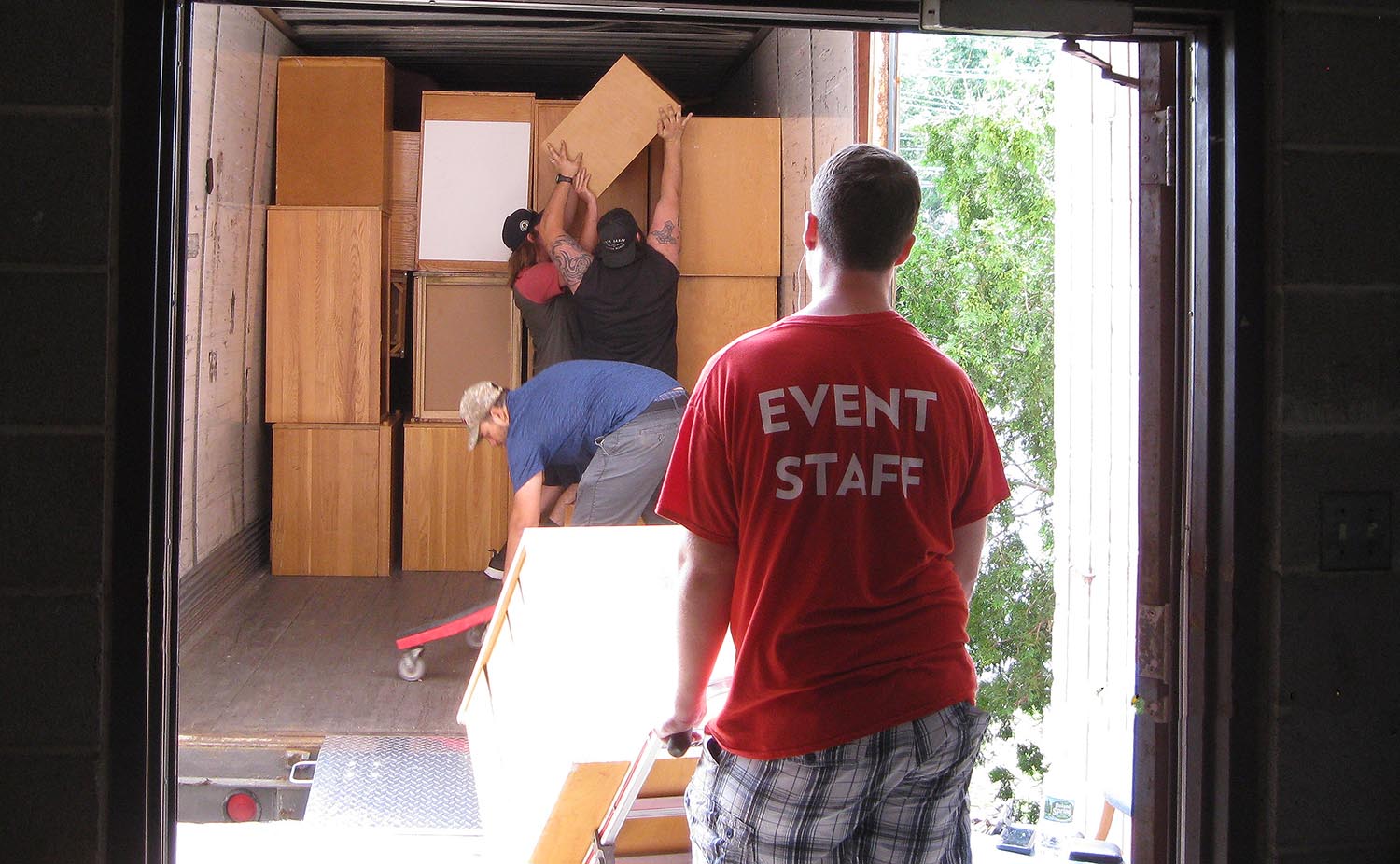 Every summer, when campus is relatively quiet, the Facilities Team is hard at work maintaining, renovating, and upgrading all of Wesleyan's buildings and grounds. Part of this work involves the large-scale replacement of furniture in residential facilities—a process that has recently been made more environmentally friendly thanks to a partnership with IRN, an organization dubbed "The Reuse Network."
According to Jeff Sweet, Wesleyan's associate director of facilities management, the University has partnered with IRN for the past three years to recycle old residential furniture that is being replaced. IRN "matches the needs of charities and nonprofits throughout the world with surplus furnishings and equipment from schools, universities, corporations, and other large organizations," according to its website. IRN estimates it has saved 80 million pounds of surplus from ending up in landfills.
Sweet discovered IRN in 2017 when he was developing a project to replace bed frames and mattresses on campus, and was trying to figure out the best way to get rid of the old ones. That year, Wesleyan recycled 170 bed frames and 642 mattresses from four residential facilities. The following year, in 2018, Wesleyan recycled 348 pieces of furniture, including desks, dressers, and desk chairs, from Butterfield A dormitory. And this year, it recycled 180 desks, 180 dressers, and 240 desk and kitchen chairs. The overall weight of these items totaled 24,000 pounds in 2018, and close to 48,000 pounds in 2019.
Sweet explained that in most cases, the items being recycled had been repaired many times over and were in disrepair. One of the large-scale replacements of bed frames was due to the switch to a newer style that could loft, creating more storage space within the rooms.
IRN matches the items donated with places in need, and manages the labor and logistics to move and ship the surplus to reusers. According to Sweet, in 2017 and 2018, the items were shipped to Port Au Prince, Haiti, which had suffered from a devastating hurricane and earthquake in recent years, damaging many schools, hospitals, and other buildings. This year, the surplus items stayed relatively local, as they were donated to a charity in Albany, N.Y.
"We are always looking for ways to expand the relationship, and will be working with IRN on projects such as classroom furniture upgrades," Sweet said, noting that furniture ranging from fixed seating in classrooms to the card catalog cabinets in the library are able to be diverted from the waste stream and put to good use.
Wesleyan has a number of other sustainability initiatives aimed at reducing waste, including Waste Not, an annual student-run tag sale of surplus items donated by students. Wesleyan also recycles old mattresses through the Mattress Recycling Council, a free program.
Additional photos are below: