Members of the Class of 2019 Inducted into Phi Beta Kappa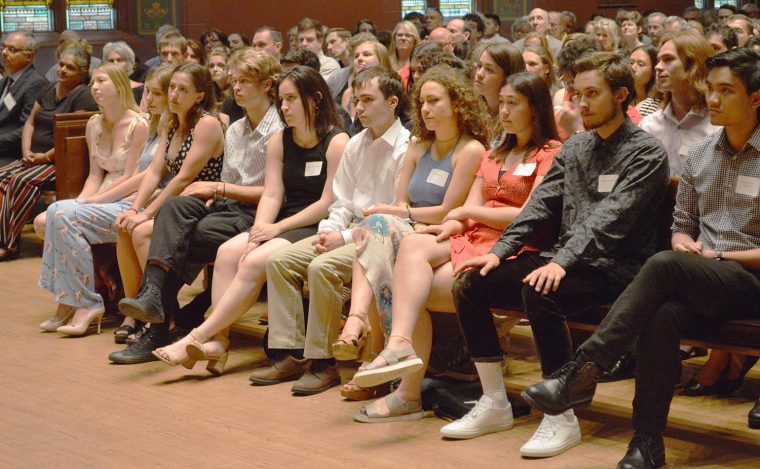 On May 25, members of the Class of 2019 were inducted into Wesleyan's Gamma Chapter of Phi Beta Kappa Society, the oldest national scholastic honor society. The Wesleyan Gamma Chapter was organized in 1845 and is the ninth-oldest chapter in the country.
To be elected, a student must first have been nominated by the department of his or her major. The student also must have demonstrated curricular breadth by having met the General Education Expectations and must have achieved a GPA of 93 and above.
Phi Beta Kappa is the oldest surviving Greek letter society in America, founded in December 1776 by five students who attended the College of William and Mary in Williamsburg, Virginia. The emblem contains the three Greek letters "Phi-Beta-Kappa," which are the initials of the Greek motto, Philosophia Biou Kybernetes. This essentially means "the love of wisdom is the guide of life."
The spring 2019 inductees are: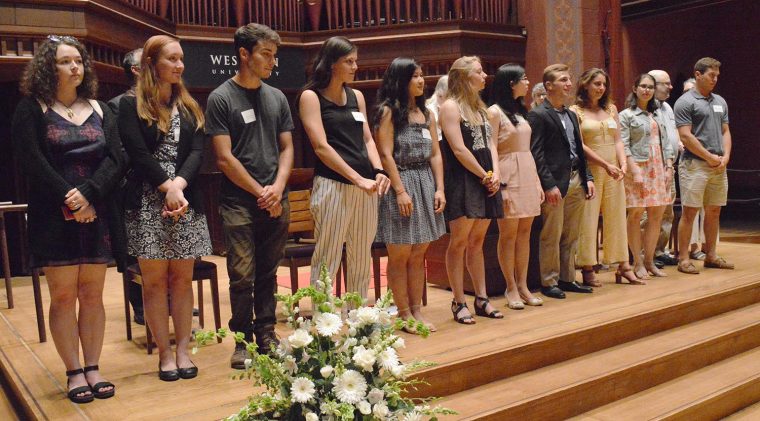 Caroline Adams
Yulia Alexandr
Erin Angell
William Bellamy
Cara Bendich
Zachary Bennett
Chiara Bercu
Sophie Brett-Chin
Nicholas Byers
David Cabanero
Talia Cohen
John Cote 
Hana ElSafoury
Allison Fam
Nora Faye
Steven Fields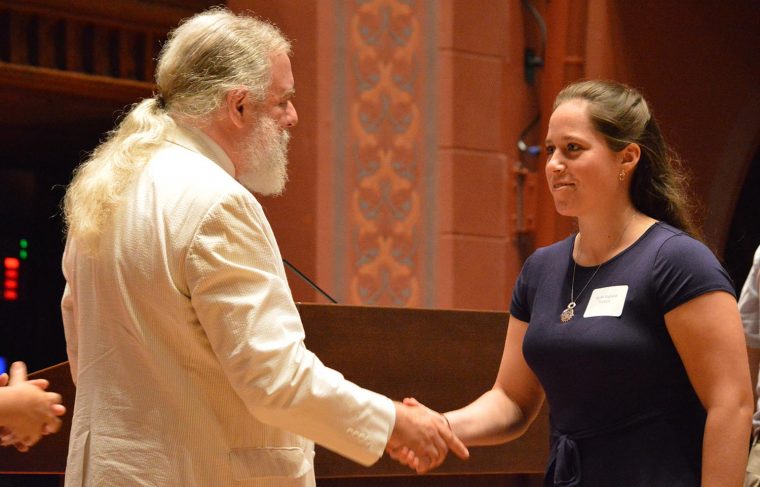 Matthew Forker
Sydney Robin Forrest
Rebecca Foster
Anna Fox
Madeleine Wheeler Gavaler
Maxine Gibb
Sarah Goss
Casey Hellman
Eleanor Highleyman
Katherine Hohl
Evan Hull
Kelly Jamrog
Arham Kazi
Matthew Seidman Klug
Anna Krotinger
Emma Leuchten
Sarah Levi
William Levinson
Danielle Levinson
Sophia Linguiti
Chad Malinowski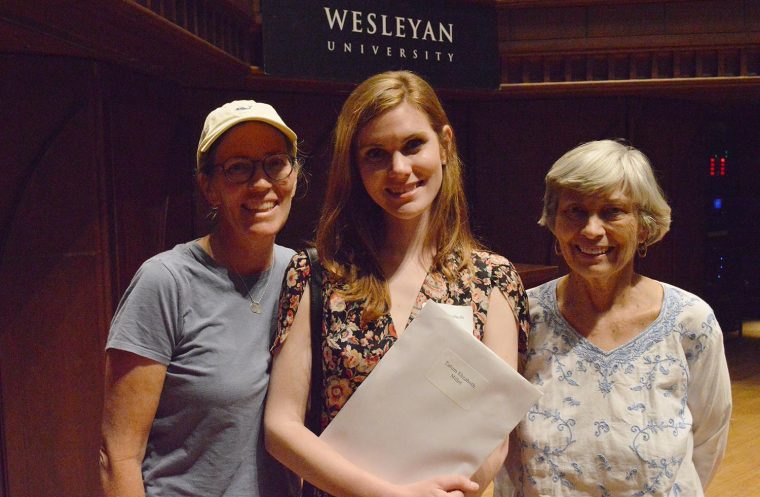 Lucas Mani
Andrew Marshall
Kathe McCormick-Evans
Tatum Millet
Ada Schorsch Moses
Mae Moskin
Zachary Murillo
Katelin Murray
Teresa Hernandez Naval
Ryan Nelson
Margaret O'Donnell
Vabuk Pahari
Hei Lun Harold Pang
Sarah Paulson
Aviv Preminger
Isaac Price-Slade
Aviv Shafir Rau
Isabella Hsu Reilly
Alexandra Mathasen Riedel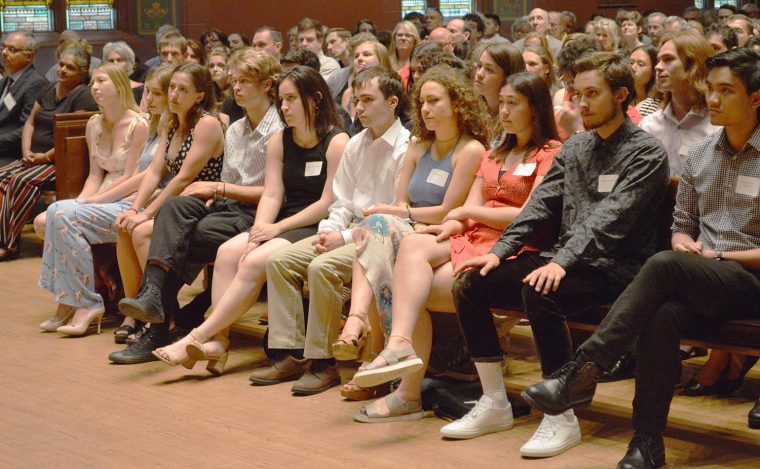 Anthony Rimac
Rachel Rosin
Kela Sachs
Claudia Schatz
Arielle Schwartz
Ella Sinfield
Rapee Songkuntham
Erin Sternlieb
Catherine Streich
Jiayi Sun
Medha Swaminathan
Madeline Ulevich
Yuhan Wang
Robin Waterman
Shelli Weiler
Anne Weinstock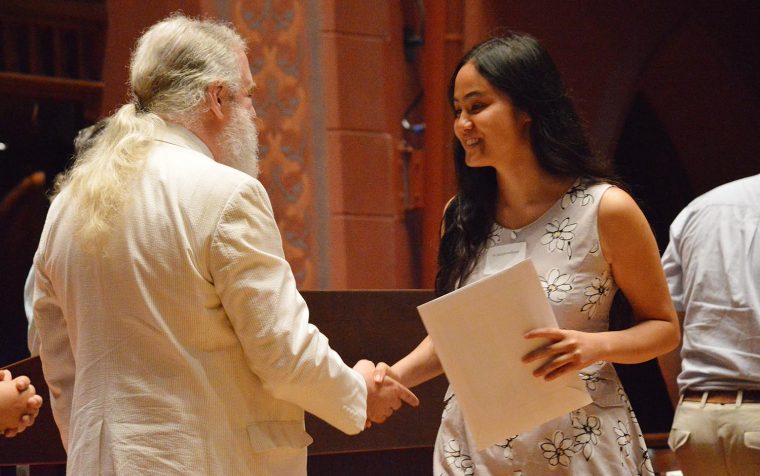 Rebecca Weinzimer
Andrea Weires
Christopher White
Elizabeth Whitney
Katherine Young
Victoria Yu
Lindsay Hendel Zelson
Samantha Zuniga-Levy