"Bomb Cyclone" Strikes Campus on Oct. 17, Causing Extremely Low Pressure, High Winds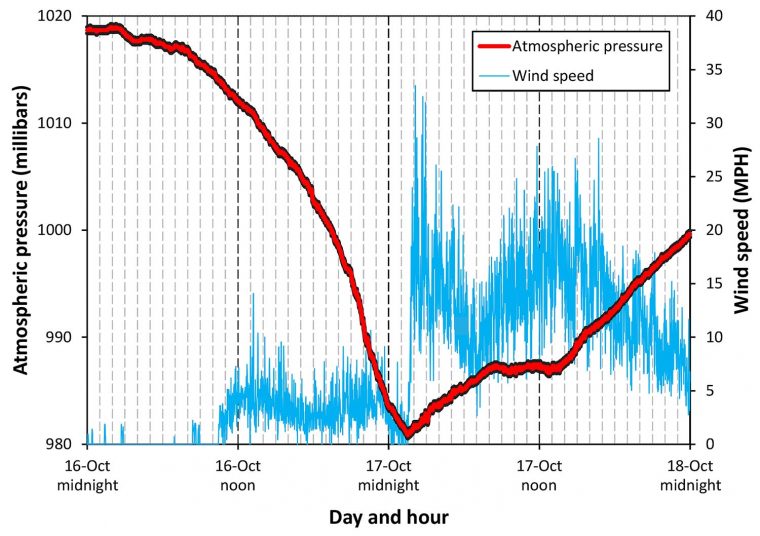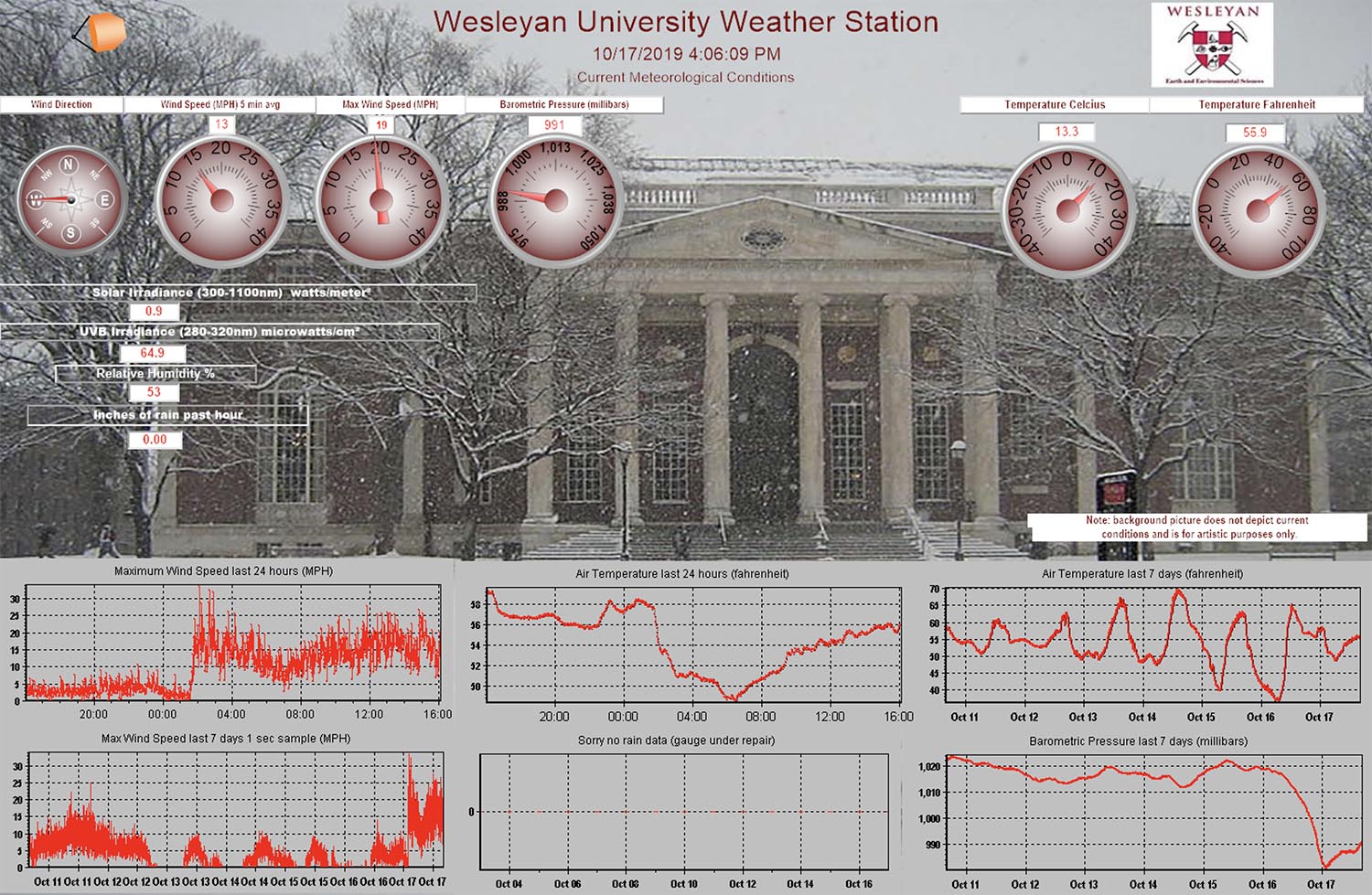 On Oct. 17, the Wesleyan Weather Station recorded a dramatic drop in atmospheric (barometric) pressure—a drop so severe it compared to one from Hurricane Sandy in November 2012.
Between 2 a.m. on Oct. 16 and 2 a.m. on Oct. 17, the pressure dropped from 1020 to 980 millibars, resulting in what meteorologists refer to as bombogenesis or a "bomb cyclone." Bomb cyclones are defined by a drop of more than 24 millibars of pressure over less than 24 hours, and here, the pressure dropped 40 millibars.
During Hurricane Sandy the pressure also dropped to 980 millibars.
"We've looked through the last three years of data collected by the Wesleyan Weather Station, and no other event over that time period is more dramatic than this one," said Dana Royer, professor of earth and environmental sciences. "This clearly shows that the bomb cyclone this month was indeed unusual."
In Hartford, Conn., the pressure minimum (~980 millibars, similar to the pressure the Wesleyan Weather Station recorded) tied the all-time record for the month of October.
The bomb cyclone also affected wind speed. Between 1 and 2 a.m. on Oct. 17, wind rapidly increased from 0 to 34 mph and fluctuated between 5 and 25 mph over the next 24 hours.
The Wesleyan Weather Station was established with a Teaching Innovation Grant from President Michael Roth and Johan "Joop" Varekamp, the Harold T. Stearns Professor of Earth Science. The station and weather "dashboard" is maintained by Joel LaBella, facilities manager for the Earth and Environmental Sciences Department.