Board Affirms Newly Tenured, Promoted Faculty
The Wesleyan University Board of Trustees affirmed the following appointments to the faculty, effective July 1, 2009:
Promotion with tenure:

Yuriy Kordonskiy, associate professor of theater, was appointed assistant professor at Wesleyan in 2002.
Previously he was visiting assistant professor at George Washington University. He has served as head of directing in the Theatermakers program at the O'Neill Theater Center, and was visiting artist at Columbia University in Spring 2007.
He teaches acting and directing, and has performed and directed internationally. His recent directed productions include Chekhov's Uncle Vanya, Galin's Sorry, and Gogol's The Marriage.
He holds an M.S. from Odessa State University, Ukraine, an M.F.A. in acting, and an additional M.F.A. in directing, both from the State Academy of Theatre Arts, St. Petersburg, Russia.

Timothy Ku, associate professor of earth and environmental sciences, was appointed assistant professor at Wesleyan in 2003. Before coming to Wesleyan, he was a National Science Foundation postdoctoral fellow at the University of Michigan. He has received grants from the Keck Geology Consortium and the Connecticut Institute for Water Resources.
His research area is biogeochemistry. As a low-temperature geochemist, he applies chemical methods, particularly the examination of the elemental and isotopic composition of gases, waters, and sediments, to better understand the biogeochemical process. His research is based in the field as well as the laboratory, with a primary interest in sedimentary geochemistry across soil, groundwater, lakes and coastal marine sediment. He has authored or co-authored several papers. His work is revising the field's understanding of ion cycling in oceans and, more broadly, of oceanic sediments in the geological record.
He earned his B.S. cum laude in geology from the University of Rochester; his M.S. and Ph.D. are in geology from the University of Michigan.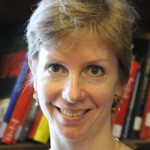 Katherine Kuenzli, associate professor of art history, was appointed assistant professor at Wesleyan in 2002. She has worked in the department of prints at the Museum of Modern Art, at the Phoebe Hearst Museum of Anthropology, and in the department of prints, photographs and drawings at the Yale University Art Gallery.
She specializes in modern European art history of the 19th and 20th centuries, concentrating on the Nabis, a group of French Symbolist painters most active and influential from 1890 to 1905, which included artists such as Maurice Denis, Édouard Villard, Pierre Bonnard and Paul Ranson. Her book, The Nabis and Intimate Modernism: Painting and the Decorative at the Fin-de-Siècle, is forthcoming from Ashgate, and her current project, Dionysian Modernism, 1900–1914, is a book-length study of how classicism became a vital and unorthodox idiom for modernist artists working in Germany in the first decades of the 20th century.
She earned her B.A. in the history of art cum laude with distinction in the major from Yale University; her M.A. and Ph.D. are in the history of art from the University of California, Berkeley.

Robert Lane, associate professor of molecular biology and biochemistry, was appointed assistant professor at Wesleyan in 2002. Previously he was a postdoctoral fellow at the University of Washington's Department of Molecular Biotechnology and at the Fred Hutchinson Cancer Research Center's human biology division in Seattle. He has received a National Institute of Health training grant postdoctoral award, and an NIH grant to study pheromone receptor genomic evolution and gene regulation.
His research specializes in the evolutionary development and regulation of olfactory and vomeronasal (pheromone sensitive) receptors in mammals. In particular, he addresses the question of how differentiation occurs in the expression and regulation of large numbers of possible receptors and how this influences speciation in evolution. He is co-author of several peer-reviewed research articles.
He earned his B.A. in biology at Colgate University, and his Ph.D. in molecular biology at the California Institute of Technology.
Tenured appointments:
Ruth Nisse, associate professor of English, was previously associate professor of English at the University of Nebraska-Lincoln, and has taught at Duke University and Stanford University. She has been awarded the National Humanities Center Fellowship, the Stanford Humanities Center Fellowship, and the Huntington Library Fellowship, among many other honors.

Her teaching and research specializes in medieval literature, especially theater and exegesis, with a focus on relations among Jews, Muslims and Christians in the Middle Ages. She is author of Jacob's Shipwreck: Diaspora in the Postbiblical Literature of the Jewish and Christian Middle Ages (forthcoming from Notre Dame University Press) and Defining Acts: Drama and the Politics of Interpretation in Late Medieval England (Notre Dame University Press, 2005).
She earned her B.A. magna cum laude from Columbia University, and her Ph.D. from the University of California, Berkeley.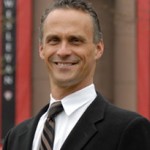 Michael Roth '78, University Professor, became Wesleyan's 16th president in 2007. Formerly, he was president of California College of the Arts, associate director of the Getty Research Institute in Los Angeles, and Director of European Studies at Claremont Graduate University. He was also H.B. Professor of Humanities at Scripps College, where he founded and directed the Scripps College Humanities Institute.
Roth describes his scholarly interests as centered on "how people make sense of the past." He has edited many volumes in intellectual and cultural history and is the author of four books: Psycho-Analysis as History: Negation and Freedom in Freud (Cornell University Press, 1987, 1995); Knowing and History: Appropriations of Hegel in Twentieth Century France (Cornell, 1988); The Ironist's Cage: Trauma, Memory and the Construction of History (Columbia University Press, 1995), and Irresistible Decay: Ruins Reclaimed, with Clare Lyons and Charles Merewether (Getty Research Institute, 1997). His current book, Living with the Past, is in preparation for Columbia University Press.
He earned his B.A. from Wesleyan University, and his M.A. and Ph.D. from Princeton University.