Miller '99: A Top 20 Canadian Film Maker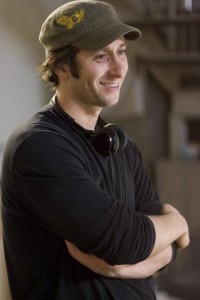 Garfield Lindsay Miller '99 is featured in a July 29 article titled "Dramatic Choices," published by the BC Local News North Shore Outlook section.
Miller's filmmaking resume includes co-writing and producing the award-winning and Gemini-nominated documentary The Fires that Burn about Sister Elaine MacInnes and co-writing Stone's Throw, an award-winning dramatic feature film set in Nova Scotia – among many other film credits. Most recently, Miller, who is back living in British Columbia, was voted one of the top 20 Top Canadian Film Makers by a jury of his peers.
Miller's new feature film, The Last New Year, which recently debuted at the Victoria Film Fest as the Canadian Gala Film, has already garnered rave reviews. The film explores the relationships between a group of friends who made a pact in high school to get together each New Year's Eve.
The online article mentions how Miller transferred to Wesleyan to study English and play baseball. He signed up for the History of World Cinema and worked as a TA in Wesleyan's Film Studies Department.
"I realized film had the potential to be an art form – I'd never realized that before, I always just though of it as entertainment," he says in the article. "It was there that I (really) discovered film. I took more film (classes) than English (classes)."
After graduation, he returned to B.C. and got a job on a local tech TV show and wrote a screenplay, according to the article.