Tenure and Faculty Promotions Announced
Wesleyan is pleased to announce that during its most recent review, the Board awarded tenure to four faculty effective July 1, 2011.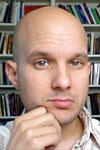 Ulrich Plass, associate professor of German studies, joined the Wesleyan faculty in 2004 as assistant professor. Plass is a specialist in German literature, literary criticism, and critical theory, with a particular focus on the works of the German philosopher Theodor Adorno. He conducted his undergraduate studies at the University of Hamburg, Germany; his M.A. is from the University of Michigan, Ann Arbor; and his Ph.D. from New York University.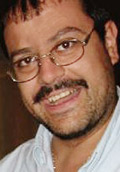 Tsampikos Kottos, associate professor of physics, joined the Wesleyan faculty in 2005 as assistant professor. Kottos is a theoretical physicist who works in the general area of wave transport in complex systems with emphasis on quantum chaos and mesoscopic physics. His studies have relevance to a wide variety of phenomena apparent in optics, atomic and molecular physics, and the mesoscopic size electronic devices. Kottos earned his undergraduate, master's, and Ph.D. degrees at the University of Crete in Greece.

Mary-Jane Rubenstein, associate professor of religion, joined the Wesleyan faculty in 2006 as assistant professor. Rubenstein is a philosopher of religion whose scope of research includes projects in the history of ideas (e.g., the genealogy of wonder), contemporary debates (e.g., Anglicans and debates on sexuality), and the conceptual links between religious thought-structures and science (e.g. "dark energy and multiverse cosmologies"). She earned her B.A. from Williams College, an M.Phil. from Cambridge University's Emmanuel College, and an M.A., M.Phil, and Ph.D. from Columbia University.

Sarah Wiliarty, associate professor of government, came to Wesleyan in 2002 as assistant professor. Wiliarty works in the field of comparative politics, with a primary focus on Germany and a special interest in gender and politics. She earned her B.A. from Harvard University, and her M.A. and Ph.D. from the University of California, Berkeley.
Along with tenure awards, the Board appointed the following faculty to endowed professorships:

Richard Adelstein, professor of economics, has been appointed Woodhouse/Sysco Professor of Economics. He specializes in the economics of law, American economic history, history of economic thought, and institutional economics.

Gary Yohe, Professor of Economics, has been appointed Huffington Foundation Professor of Economics and Environmental Studies. The majority of his work has focused attention on the mitigation and adaptation/impacts sides of the climate issue.
Additional information on the faculty members whose tenure was affirmed by the Board of Trustees this academic year, and faculty who have been awarded appointments to endowed professorships can be found here.
Wesleyan University congratulates these wonderfully productive scholars and teachers whom we are fortunate to have in the Wesleyan community. Their commitment to assuring the finest liberal arts education to all Wesleyan students is to be applauded.
As the Board continues its practice of reviewing additional cases for tenure throughout this academic year, more announcements may be forthcoming.